Welcome to the pretty-much-mostly-daily Lying In The Gutters. A run around the day before and the day ahead. You can sign up to receive it as an e-mail here.
The 5 most-read stories yesterday
Happening today:
And a happy birthday to: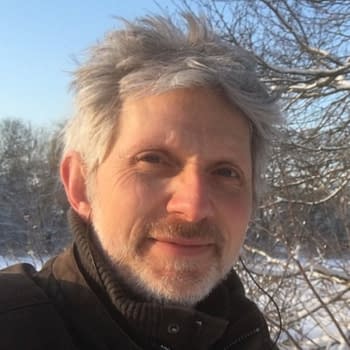 Gary Spencer Millidge, creator of Strangehaven
Ian Edginton, writer on X-Force, Scarlet Traces, H. G. Wells' The War of the Worlds and Leviathan.
Davey Candlish, publisher of Paragon.
Steven Sanders artist on Throwaways, SWORD, Wolverine, Infinity: The Hunt.
Joe Khachadourian, writer and executive editor at MightyVille
James Lawrence, writer/artist on The Waste.
Steve Biasi, comic book inker.
Geraldo Borges, artist on Angel, Adventure Comics, Nova, Philosopher Rex, Nightwing, Wonder Woman.
Danny Djeljosevic, writer of Ghost Engine, Panic Kids Final Derby, and Kids Rule.
Subscribe to our LitG Daily Mailing List
Enjoyed this article? Share it!