Posted in: American Gods, Preview, Starz, Trailer, TV | Tagged: american gods, bilquis, bleeding cool, books, cable, emily browning, Episode 1, House on the Rock, ian mcshane, Laura, mad sweeney, Mr. Nancy, neil gaiman, new gods, novels, orlando jones, pabloscreiber, preview, ricky whittle, season 2, shadow, streaming old gods, television, tv, wednesday, yetide badaki
---
'American Gods' Season 2: Mr. Wednesday Wants YOU for His Old Gods! [VIDEO]
Fans of STARZ's American Gods know full well that the war between the Old Gods and New Gods is about to come to a head: after inspiring Easter to reclaim her season as a shot across, through, and under the bow of Mr. World (Crispin Glover) and the New Gods, Mr. Wednesday (Ian McShane) recruitment drive rolls along ahead of season premiere "House on the Rock" on Sunday, March 10th. Sooo…
Are you ready? There's a war comin' folks! Mr. Wednesday's got a big role for you! There's still time to joing the party train to Valhalla! Looking to manifest your own destin? Well then, it looks like it's…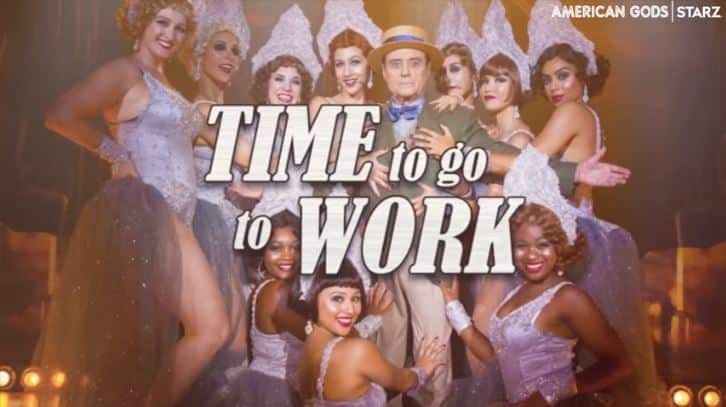 American Gods stars McShane, Glover, Ricky Whittle Emily Browning, Pablo Schreiber, Orlando Jones, Yetide Badaki, Bruce Langley, Mousa Kraish, Omid Abtahi, Demore Barnes, among others. Joining the cast this season are Kahyun Kim, Devery Jacobs, Sakina Jaffrey, and Dean Winters.
American Gods has some new players in play this season who will definitely complicate Shadow's journey of self and spiritual discovery. Winters' brutally efficient and precise Mr. Town is tasked by Mr. World to learn what Shadow knows about Wednesday's plan.
First Nations actor Jacobs is college student Sam Black Crow: a spiritually cynical young woman who lives her life with fierce confidence and openness, selling her chainsaw art by the roadside for extra money.
Kim's New Media is the goddess of global content: a cyberspace chameleon who's also a master manipulator.
Jaffrey's Hindu war goddess Mama-Ji: a waitress at the Motel America, her necklace of skulls, acerbic wit and free spirit make her a match for any mighty god or man.
While Mr. World plots revenge for the attack against him in Season One, Shadow joins Wednesday's attempt to convince the Old Gods of the case for war, with Laura and Mad Sweeney along for the adventure. A council at House on the Rock explodes, sending deities both Old and New on quests across America that will converge on Cairo, Illinois. This will force Shadow to carve out a place as a believer in this strange new world of living gods — a dark world where change demands commitment, and faith requires terrible sacrifice.

Jump back into the car with Wednesday and Shadow for a road trip like no other.
American Gods s02e01 "House on the Rock": Following the epic showdown at Easter's party, Mr. Wednesday continues his quest to pitch the case for war to the Old Gods with Shadow, Laura and Mad Sweeney in tow. Meanwhile, Mr. World plans revenge and Technical Boy goes on the hunt for Media. First stop: the House on the Rock, where Shadow is taken "backstage."
American Gods season 2 will premiere on STARZ proper, starting Sunday, March 10 at 8 p.m. ET/PT.
---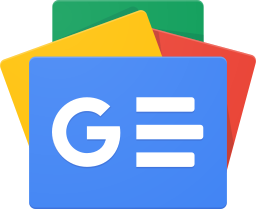 Stay up-to-date and support the site by following Bleeding Cool on Google News today!