"Archer 1999" S10, Ep04-"Dining with the Zarglorp" (SPOILER REVIEW)
Archer 1999 opens with Cheryl (Judy Greer) singing "twinkle twinkle, little star". The words are kind of familiar, but they take on a sinister bent, with Cheryl's obsession with death creeping in during a quiet moment.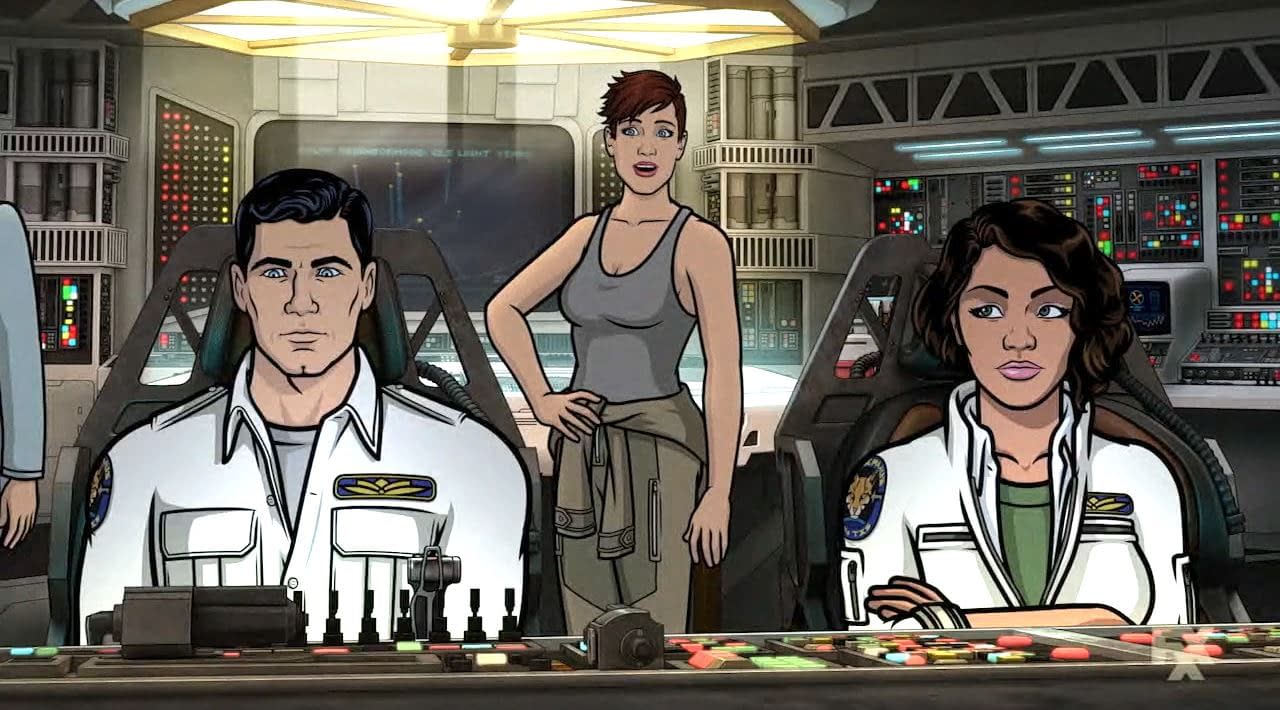 Krieger (Lucky Yates) is building a robot son, and that's draining all of the power. It's also about the only vaguely funny thing on this episode of Archer. This show has really, really lost its funny.
The crew gets swallowed by a space whale, because once again, Archer (H. Jon Benjamin) is an idiot. Inside the belly of the whale, the crew meets someone else who survived being eaten by the creature.
Captain Price (Jillian Bell) is an accomplished captain, and is everything that Archer and his crew isn't- heroic, selfless, and probably a cannibal. She has a million stories of her heroism, but she probably ate her crew to stay alive.
This whole episode of Archer is so damned lifeless. There is a slight, fading pulse to this whole affair, I really can't help but hope it dies a quick death. Last week's "The Leftovers" showed some promising return to what makes Archer great, but "Dining with the Zarglorp" is pretty much dead on arrival.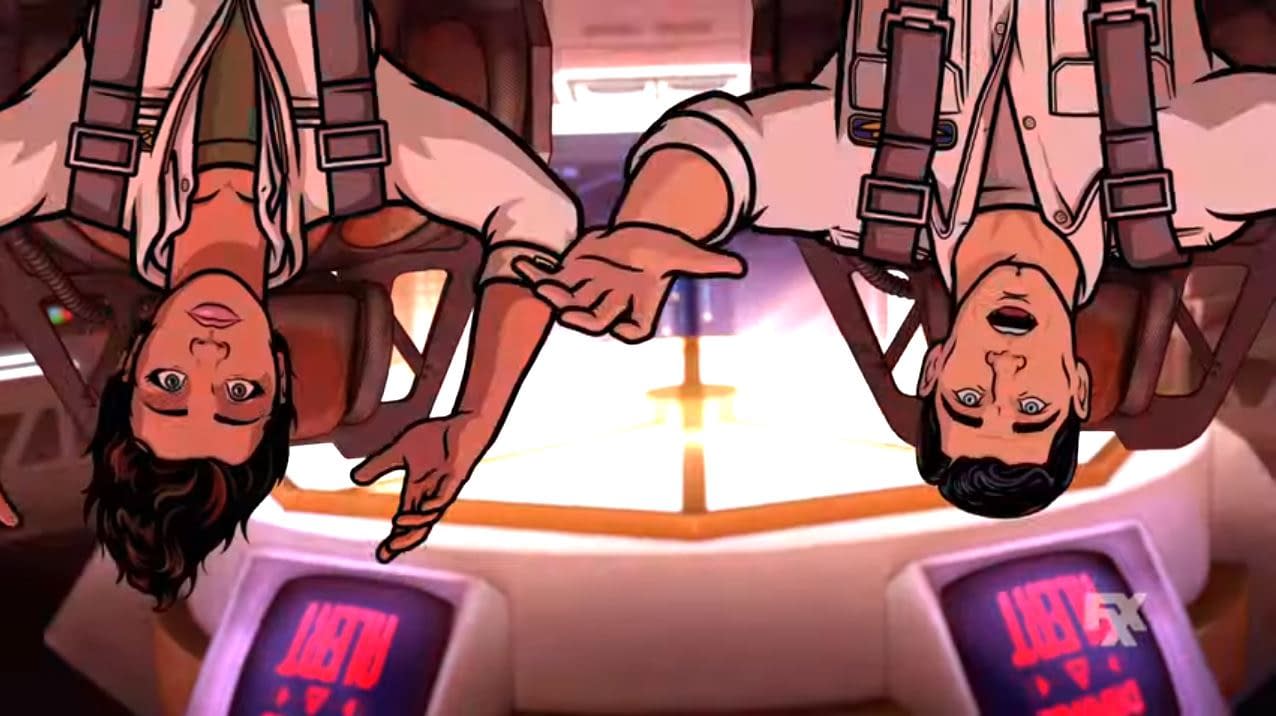 Interestingly enough, while the humor in Archer 1999 is largely falling flat, the setting feels more and more like it could be something if it wasn't trying (and failing) to be a comedy. So, here we have a space horror inspired episode, and just about everything about it clicks into place and works- but the show keeps trying (and failing) to be funny. The whole thing could work as a show, I think, but the writing would have to be a bit more clever than it has been lately.
On the other hand, there is something really fun going on when the show gets into the weird science fiction elements of this Brave New Archer. I keep saying it, and I'll keep saying it- Archer 1999 is falling flat, but there's something really clever trying (but failing) to break out.
On June 26th, FXX is going to unleash "Mr. Deadly Goes to Town". Dare I hope?