Breaking Bad Star Bryan Cranston on Why MAGA Slogan Is Racist Remark
During a CNN interview with Chris Wallace, Breaking Bad star Bryan Cranston explained why Donald Tump's MAGA slogan is a racist remark.
---
After spending most of the month making headlines for his return as Walter White/Heisenberg alongside Aaron Paul's Jesse Pinkman for Frito-Lays' PopCorners Super Bowl LVII marketing campaign, Bryan Cranston is making headline is a much more meaningful and social media-breaking way. During a visit to Bill Maher's podcast Club Random, the two engaged in a pretty passionate debate over Critical Race Theory (the belief that American history should include the reality of how the slave trade & racism factored into this nation's history). Now, Cranston is offering his take on Donald Trump's MAGA ("Make America Great Again") camping slogan and why it could easily be considered a racist belief based on the historical context of its use.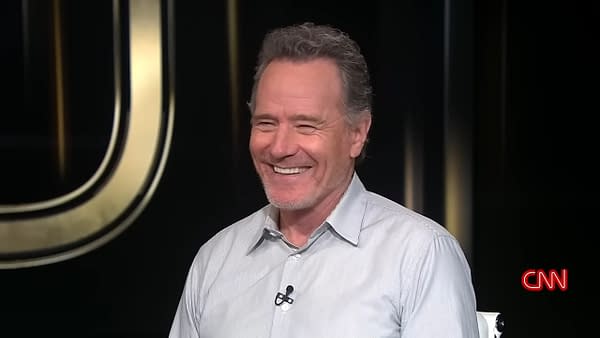 "When I see 'Make America Great Again,' my comment is, 'Do you accept that that could possibly be construed as a racist remark?'" Cranston said to Chris Wallace during CNN's Who's Talking to Chris Wallace?. "A lot of people go, 'How could that be racist, to make America great again?' I said, 'So just ask yourself from an African-American experience: When was it ever great in America for the African-American? So if you're making it great again, it's not including them.'" As Cranston sees it, integrating Critical Race Theory into American history lessons is the key to having a better & more honest about race in this country. "It's to teach us, in the 'woke' world, to open up and accept the possibilities that our privilege has created blind spots for us. Maybe I haven't seen what's really happening in all my years." Here's a look at an excerpt from Cranston's interview with Wallace, where he addresses his issue with the MAGA mantra and its blatantly racist overtones:
And here's a look back at Cranston & Maher's debate over Critical Race Theory from Cranston's visit to Maher's Club Random podcast from earlier this month: