Hilary Duff on "Lizzie McGuire" Sequel Series Status: "I'm Optimistic"
How I Met Your Father star Hilary Duff on Disney+'s efforts at a "Lizzie McGuire" sequel series, which doesn't sound as dead as we thought.
---
Before Disney+ would go on to become the streaming giant that it's become and Hilary Duff would go on to find streaming success with "How I Met Your Mother" spinoff series How I Met Your Father (currently on its second season the Disney-owned Hulu), there was a concerted effort to bring back Duff's popular character Lizzie McGuire for a reboot series on the streamer. Now, we spent a good chunk of 2020 covering the creative tug-of-war between Duff and Disney+/Hulu over the direction that Lizzie's return should take. Much like with Zoe Kravitz's High Fidelity (surprisingly canceled after only one well-received season), Duff was looking to take the character in a more modern, realistic direction that would've necessitated a move to Hulu. Apparently, "The Mouse" wasn't interested in any take on Lizzie McGuire that wasn't family-friendly enough to appear on its then-new streaming service. In December 2020, Duff would confirm that the project was officially dead (after reportedly at least two episodes were filmed). As we mentioned at the outset, out of the ashes of that effort came success for both the streamer and Duff… but does that mean that a "Lizzie McGuire" reboot is no longer in play? Well, not quite… based on what Duff had to share with Andy Cohen on Bravo's Watch What Happens Live.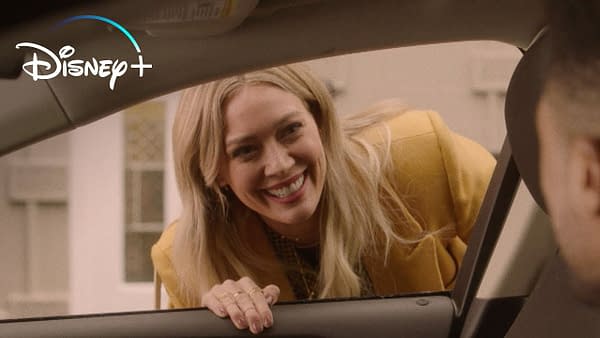 In the following clip, Duff answers, "of course," when Cohen asks her if she would still return to the role. From there, Duff (very cautiously) explains that part of the reason that it didn't work out back then was that the streamer was still "very new" and was still getting a better sense of the content it was going to stream while Duff was doing the same on her creative end. But the segment ends with a (once again) cautious yet promising "I'm optimistic." Here's a look at the clip: