Meet Yourself: China's Feel-Good Series Scores Over 1 Billion Views
Meet Yourself, a feel-good fantasy series that's China's biggest TV series (over 1 billion views) and could easily be a US or UK show.
---
Meet Yourself is apparently the most-watched TV series in China right now. The show has over one billion views on broadcast television and streaming services there. The hashtag of its title is two billion views and five billion discussions on the Chinese social media platform weibo. It's a low-key dramedy that seems to have tapped into Chinese Gen Z's fantasies of escaping hectic city life for a more relaxing life in the country.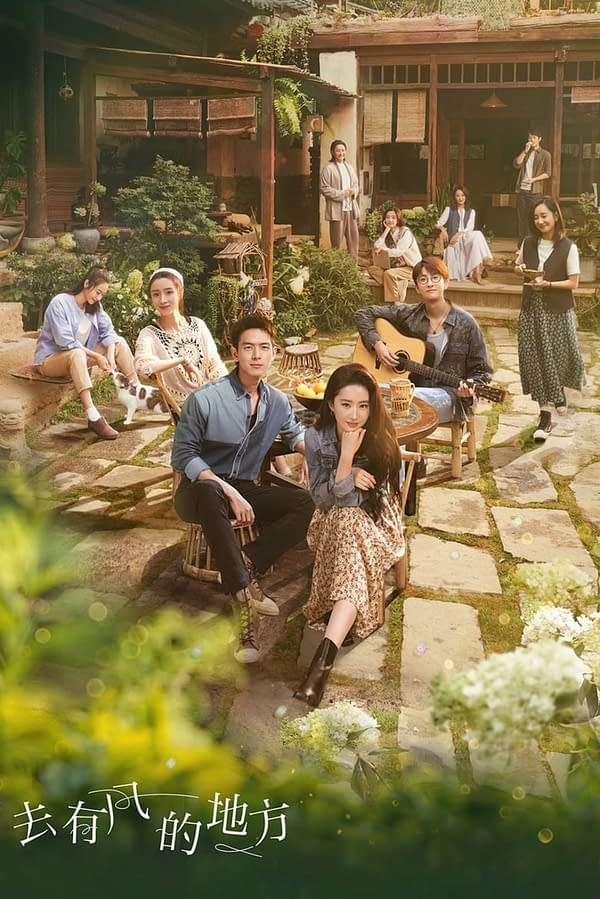 Meet Yourself to Check Yourself
The show is about a workaholic young hotel manager who loses her best friend to cancer and takes off for a rural retreat where she meets other city types and finds healing, herself, and even Love, as she agrees to help the place out. Meet Yourself is a forty-episode miniseries starring Liu Yifei in the lead and Li Xian as her love interest.
From Weepie to Dramedy
The first episode is all set up showing Xu Huanglong (Liu Yifei) in her busy life in the city, running a big hotel with cool if hectic efficiency and hanging out with her best friend trying out the food. When her friend gets diagnosed with pancreatic cancer, the second half becomes every "dying friend" weepie you've ever seen so you see Xu falling apart from grief, finally breaking down when she hears her friend's dying voice messages telling her to live and be happy. She takes time off her job to go to the village of Yun Miao in Yunnan Province to take time out. Then she finds life in the village isn't as cool or leisurely as she thought, full of animals, insects, and mud. She also meets a bunch of other city people there to find a more tranquil life. One of them is Xie Zhe Mao (Li Xian), who was born in the town and came back to put the village on the map. Xu decides to use her hotel management skills to help him out. Do they meet cute? Do sparks fly? Do they fall in love? Are they going to end up together at the end after the twists and turns? What do you think?
The Chinese Feel-Good Show of the Year
Meet Yourself was shot in Yunnan province, a major tourist destination that saw 682 million tourists and generated tourism revenue of US$112 billion in 2022, with Chinese twentysomethings flocking to the region for its picaresque landscapes and relaxed country lifestyle. Yunnan doesn't exactly need more tourist promotion, but maybe Meet Yourself is for all the people in the city who can't go on vacation there for a while. The show is low-key, the actors naturalistic, the humour gentle and light as if it's a 40-episode vacation to the country. Liu Yifei is best known in the West for playing the live-action version of Mulan in Disney's live-action remake of the animated movie. Meet Yourself is her first-ever contemporary role – she has been playing medieval warrior women in Chinese period fantasies for years. Playing a normal human in contemporary times seems to have loosened her up as an actor, and she's more likable and relatable than in any of her previous roles. There's hardly any shouty conflict or melodrama here, a respite from the anti-corruption legal thrillers, military thrillers, wuxia fantasies, and cop shows that pepper Chinese television.
When a low-key show like Meet Yourself gets one billion views in China alone, does that make it the biggest show in the world if people in the West don't know about it? The basic premise of Meet Yourself could easily be an NBC or Hallmark show in the US or an ITV show in the UK. Main characters who decide to leave the big city to rediscover life and themselves is a fairly common idea. The lovable grandma could be played by Betty White a US show or Julie Walters in the UK version. Meet Yourself has a light comedy vibe you'll find in shows like Picket Fences, Northern Exposure, or any number of "city girl finds love in the country" shows on Netflix and Hallmark.
Meet Yourself is now streaming for free on Huace TV's official YouTube channel.