Star Trek: Robert Picardo Responds to Picard Season Two Rumors
With the first season of Star Trek: Picard under wraps, there's speculation as to who might be next among the franchise alumni who could appear in season two. So far three of Patrick Stewart's co-stars from The Next Generation also made their triumphant return to Star Trek in Brent Spiner, Marina Sirtis, and Jonathan Frakes reprised their roles as Data, Troi and Riker, respectively. The sandbox expanded when Jeri Ryan from Voyager made her return as the Borg-turned-human Seven of Nine/Annika. While the remaining TNG expressed interest returning for season two, another intriguing question arises of who else among alumni from other Star Trek will appear. While it's doubtful anyone from the prequel series Enterprise or Discovery (currently in the distant future) will appear, that leaves Deep Space Nine and Voyager. One name you can cross off the list for Picard season two is the Emergency Medical Hologram (EMH), the Doctor/Dr. Zimmerman played by Robert Picardo on Voyager.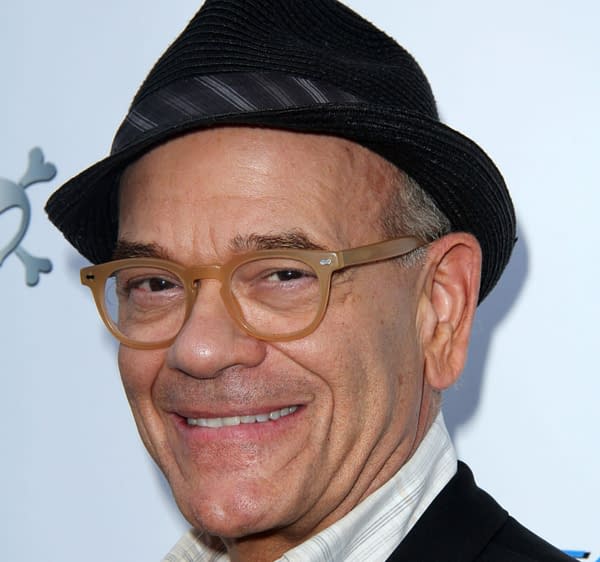 "Well, I can say this: as of now, there are absolutely no plans and there is nothing in the works," Picardo told Comic Book. "I admire the show. I think everything is possible. I also know that the fans are a great driver often of what is done in Star Trek. We have not been driven to that particular point, so I'm not saying it couldn't happen in the future, but there are zero plans for it happening now." The actor sung the praises of producers the way they handled Ryan's character. "I feel that the writers very intelligently took Seven of Nine, Jeri Ryan's character, and brought her forward," he continued. "She was obviously way more human, because on the four years she spent on the Voyager series. We saw her just having been reclaimed from the Borg and relearning, largely with my character's help, how to be human again. And now we see her fully rehumanized, however, still carrying the burden of her past, having her whole being been hijacked by this collective mind. She was still trying to right wrongs that from that period of her life rather than simply move ahead with her life and go back to being a regular human being. She couldn't let go of her past."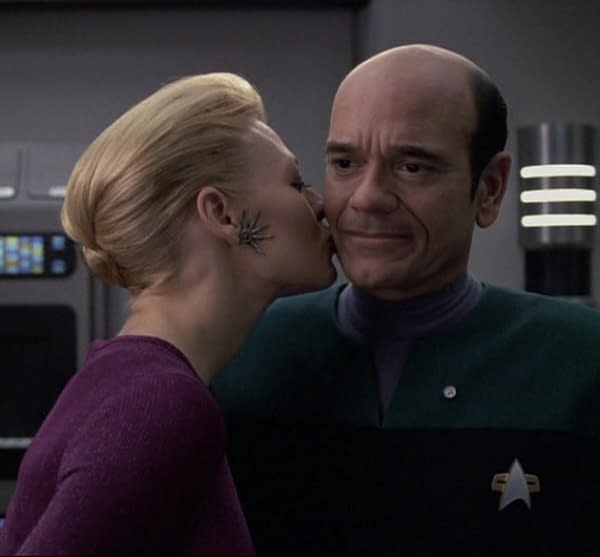 Picardo complimented how the writers allowed the alumni to grow in a meaningful way without just randomly shoehorning them in as some glorified Easter Egg. "I thought it was very, very well-done. Jeri, her performance is great in it," he said. "I thought that the writers were very savvy in what they did. And it's very gratifying for the audience to see a beloved character like Seven of Nine and, of course, to see Riker and to see Deanna Troi, to see those characters that are so loved, and of course, they got married rather late in the saga. It flashed-forward all those years. To see a life that had been tragically dominated by the loss of their first child, all of those things were just interesting. I thought it well-thought-out. And, of course, seeing Patrick playing Picard again is a great joy." Picardo did appear on a sci-fi show in the spirit of Star Trek in a season two episode of The Orville guest-starring with Enterprise alumni John Billingsley. Plus the actor had a small role in the second TNG film Star Trek: First Contact (1996) as the Enterprise-E's EMH, who provided cover stalling for the escapees of sickbay as the Borg broke in. Star Trek: Picard is available to stream on CBS All Access.