During the finale of The Magicians fourth season on SYFY, we found our heroes in a world completely inundated with magic, thanks to the heroic actions of one Quintin Coldwater (Jason Ralph).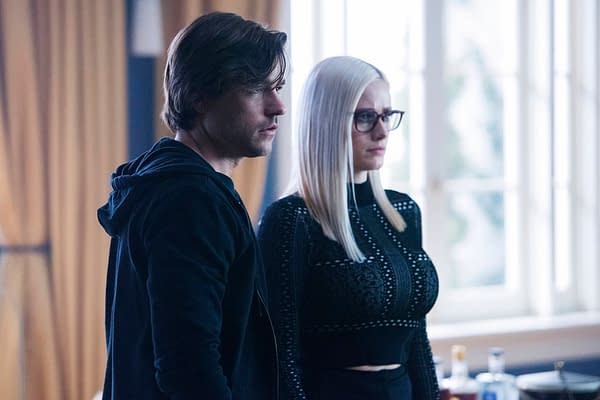 As the episode wrapped up, characters around the world were suddenly faced with super-charged spells, which comes as quite the surprise to the magical community, which had its magic supply severely metered during season 4.
Entertainment Weekly had the opportunity to talk with John McNamara, Sera Gamble, and Henry Alonso Myers, who shared what to expect when the show returns in 2020:
The analogy that I like to use is: In season 5, there's more magic on Earth than there was cocaine on Wall Street in the '80s.

'The Magicians' executive producer/co-showrunner John McNamara
That wouldn't be the first time that drugs have featured heavily on the show, especially considering the air in Fillory is full of opium.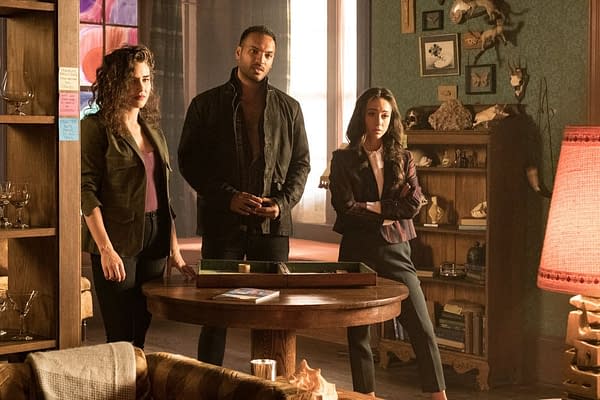 The characters are going to have to learn how to deal with an over-abundance of magic, which can have some serious consequences with delicate spells:
That starts to cause problems as there are some infusions of essentially too much magic, and that needs to be contended with. Too much of a good thing is also a problem. We joke that if we're on the air long enough, we may eventually do a season where there's just exactly the right amount of magic.

'The Magicians' EP/co-showrunner Sera Gamble
So, how will this all work out? We have to assume there's a master plan in place, right?
Not so fast:
We have a philosophy in the writers' room, which is that we like to write ourselves into a corner that we do not know how we're going to get out of. The only way to make sure the audience is surprised is that we're surprised. When we wrote that, we had no idea how we're going to get out of it. We actually spent this week untangling that web. I can say with a lot of confidence that there is an interesting and difficult way out that I'm excited to get to share with the world.

'The Magicians' EP/co-showrunner Henry Alonso Myers
There's a lot more to this entertaining interview, so you should definitely cruise over to Entertainment Weekly and check it out!
Enjoyed this article? Share it!