The Art From Ample Hill Creamery's Marvel Comics Ice Cream
Ample Hill Creamery has a tradition in creating geek-themed ice creams with official licensing and few flavours. Two years ago, they created a Star Wars line, with First Order, Resistance and The Force flavours.
And now they launching three new Marvel flavours, with retro-styled packaging by their creative director Lauren Kaelin. And we have her artwork to accompany them.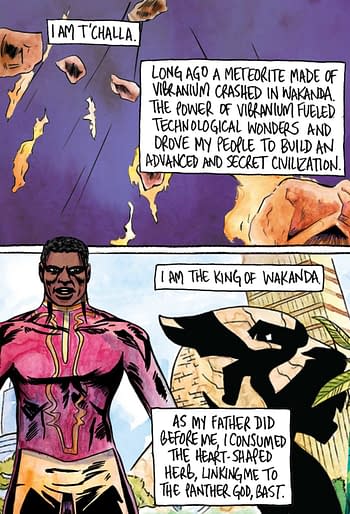 To tell the origin story of Black Panther through ice cream, we set ourselves on a quest: to celebrate the iconic beauty of the purple Heart-Shaped Herb with all-natural ingredients. Made with no artificial colors, the Black Panther ice cream is a stunningly purple-hued black raspberry ice cream mixed with chunks of housemade single-origin Wakandan chocolate fudge. Wakanda is one of the richest countries in the world, so we chose our richest ingredient: chocolate.
We're Brooklynites ourselves—and when we thought of telling Captain America's story in ice cream, we naturally gravitated to Steve Rogers' hometown roots. We celebrate his neighborhood (and ours!) with a local specialty: Brooklyn Blackout cake. A dark chocolate cake layered with chocolate pudding and topped with chocolate cake crumbs, Brooklyn Blackout cake was invented by Ebinger's bakery during WWII as a tribute to the mandatory blackouts protecting the Brooklyn Navy Yard. We fold the pieces into an old-fashioned vanilla malt ice cream, inspired by the soda fountains of long-ago Brooklyn.
To create a flavor that tells Spider-Man's story we turned to his loving Aunt May, who raised Peter in her apartment in Queens, New York. So we decided to pay homage to Peter's Aunt May and the warmth and love of a freshly baked cherry pie. Flaky pastry, tart cherry compote with just the right amount of zing—that sort of citric zing you only get from fresh fruit—and a healthy sprinkle of powdered sugar, the Spider-Man ice cream is a deconstructed cherry pie.
The ice cream can be ordered here – and note how due care and attention was taken to de-Nazify and de-Hitlerify the final Captain America panel…
---
---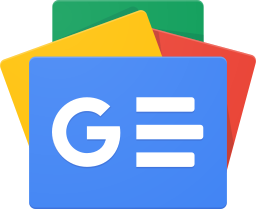 Stay up-to-date and support the site by following Bleeding Cool on Google News today!