Dan Slott and Sean Izaakse continue to torture the Thing in Fantastic Four #12, out in July. With The Thing's honeymoon to Alicia Masters being interupted by The Immortal Hulk.
How the Hulk is manifesting in such beautiful sunshine is not yet clear. Could that be dusk starting to set maybe?
Oh and look, whatever happened to The Future Foundation when the Fantastic Four left?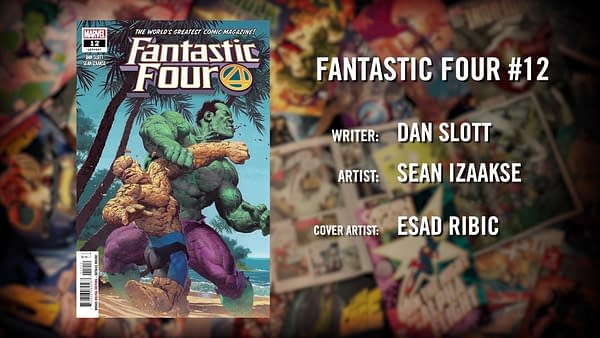 Ben and Alicia are off on their dream honeymoon in a remote tropical paradise…until someone decides to crash it. Or should we say SMASH IT?! Get ready for the biggest HULK VS. THING FIGHT OF THE CENTURY!

PLUS: The saga of the Future Foundation by Jeremy Whitley and Wil Robson!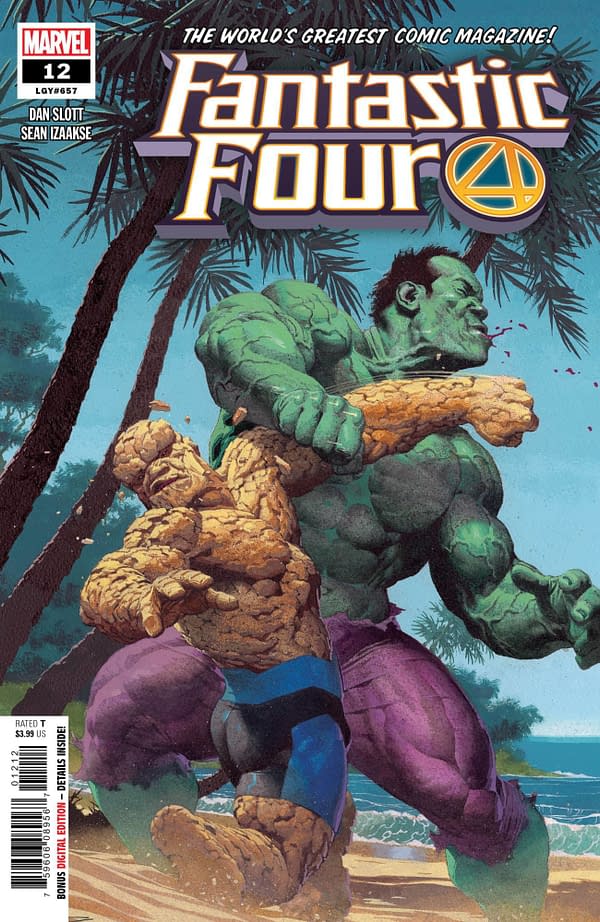 More to come as we break these stories out – keep an eye on the Marvel July tag…
Enjoyed this article? Share it!