Who is Kirak Infil'a? Well, Darth Vader is looking for a fight. That is, to all sense and purposes, the plot of the new Darth Vader series by Charles Soule and Giuseppe Camuncoli for Marvel Comics. Set after Revenge Of The Sith, he needs to prove himself in battle and take a Jedi lightsaber to torture and turn into a weapon of the Sith.
Only problem is, they killed off the Jedis at the end of Revenge Of The Sith. If only this had been demanded of him then, it would have saved an awful lot of effort on his part.
And so the hunt is on. And in Darth Vader #2 we get our first glimpse.
Though none of this was suggested in the solicitation…
The most fearsome villain of all time returns with an all-new series! When Anakin Skywalker fell, both to the pull of the dark side and to the blade of Obi-Wan Kenobi, he rose back up, more machine than man. Having lost everything that was once dear to him, the former chosen one must take his first steps into a darker world…as Darth Vader, Dark Lord of the Sith! Join Vader as he learns a new way – the way of Darth Sidious and his newly formed Empire…the way of the dark side.
But not until we meet Ding and Kicker, two clone stormtroopers whose very words doom them…
Bye boys. And hello to Darth Vader and the name of the Jedi he is pursuing,.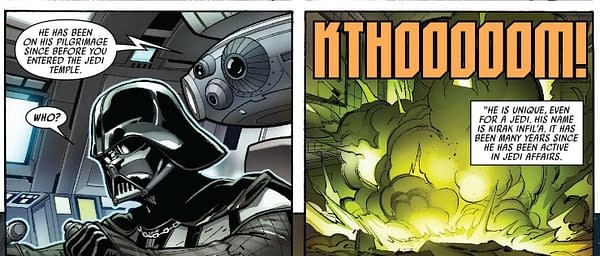 Kirak Infil'a. Which doesn't sound perverted at all. And he makes his first appearance on the final page.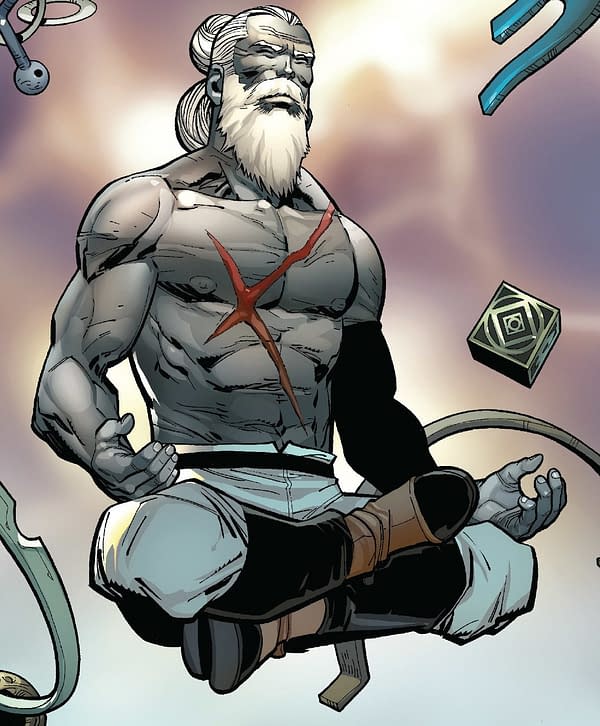 And you thought he wouldn;t show up until issue 3? Nope, the first appearance of Kirak Infil'a, the Jedi warrior who fought Darth Vader for his lightsaber is today. Issue #3, featuring the fight, wont be out until next month…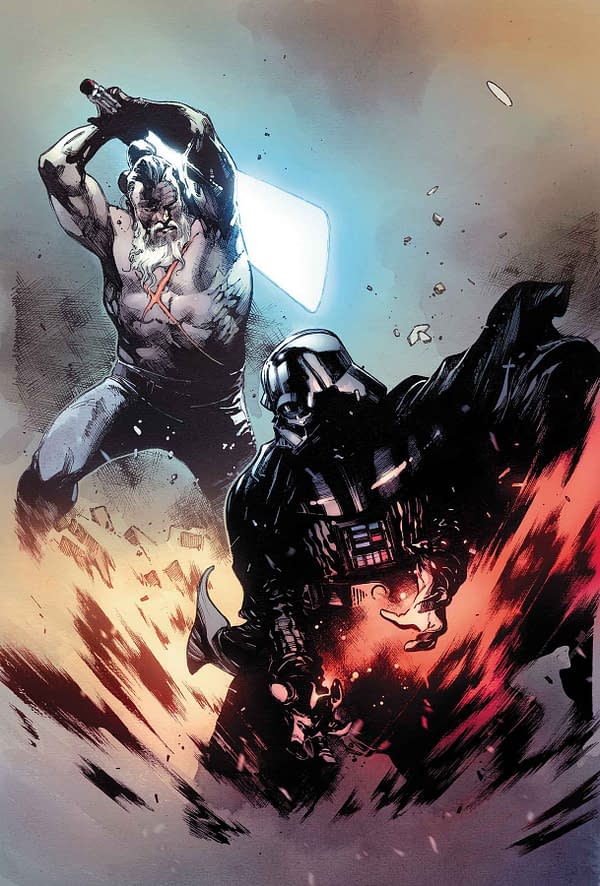 • Vader sets his sights on a Jedi who's avoided Order 66…
•  …a Jedi Master who's long lived in seclusion…
•  …a Jedi more powerful than any Vader has faced before…
I guess that's Kirak Infil'a! It sounds worse every time I say it…
Enjoyed this article? Share it!