Punisher Kill Krew Launching From Marvel Comics in July
Courtesy of Marvel, we have a look at a few July comic books hitting the shelves later this year. Including Punisher Kill Krew by Gerry Duggan and Juan Ferreyra.
This plays off the original Skrull Kill Krew, which saw those infected with Skrull DNA turning against Skrull infiltrators on Earth – and killing them – by Grant Morrison, Mark Millar and Steve Yeowell.
But this spins out of The War Of The Realms and seems to show an Asgardified Frank Castle taking his punishment to demonic entities.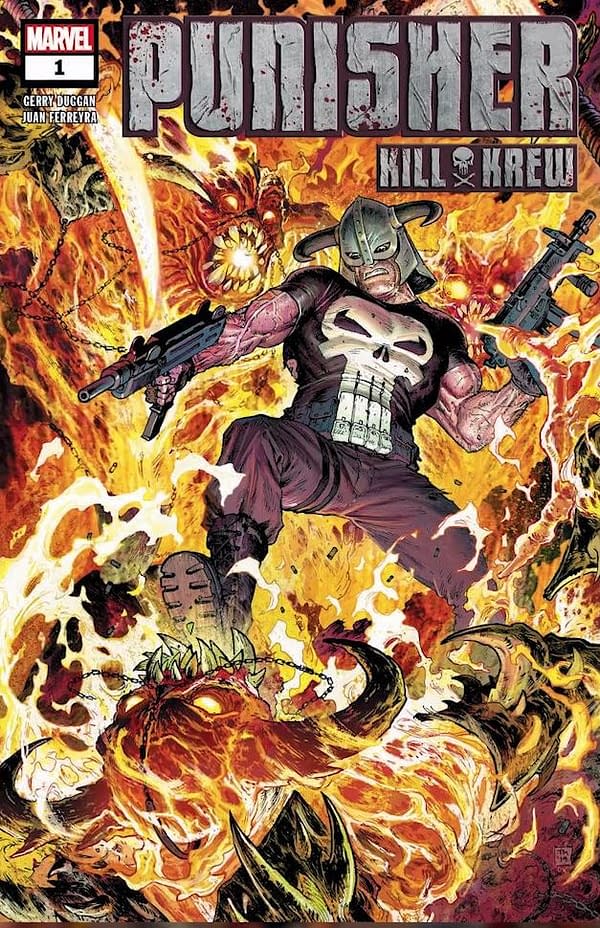 Could this be a new route for The Punisher to go down? An Asgardian Punisher? And away from his Mephistophelian cosmic Ghost Rider future?
We'll find out in July…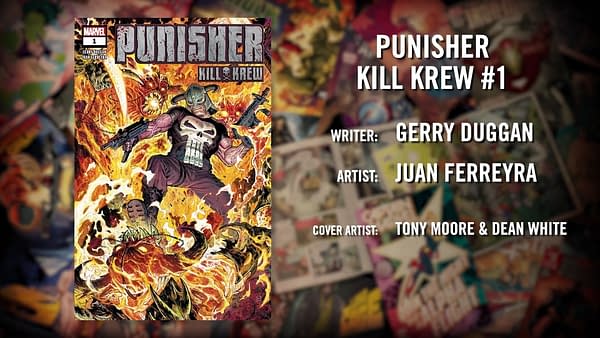 ONE MAN. TEN REALMS. TOTAL WAR.

During WAR OF THE REALMS, Frank Castle made a promise of vengeance, and Frank Castle keeps his promises. But a van full of orphans is about to make that promise a lot more complicated… How does a man kill gods and monsters?
More to come as we break these stories out – keep an eye on the Marvel July tag…