It was the 100-Page Giant series that didn't relaunch as fast as the others, as it still had Tom King and Andy Kubert's Up In The Sky story to play out in its pages. But for December and January, Superman Giant gets a new #1 and a new lead creative team.
The new Justice League writer Robert Venditti joins Paul Pelletier and Andrew Hennessy as the creative team behind the original 24-page story, Power Play, that kicks off Superman Giant #1, on sale in mass-market stores in December and from comic book stores on New Year's Day.
"Power Play," a 24-page Superman story written by Robert Venditti with art by Paul Pelletier and Andrew Hennessy
Metropolis, the City of Tomorrow, is plunged into a blackout. Superman needs to find the cause of the crisis, but is he prepared to face the energy-hungry Parasite?!
The comic has a new cover by Rafa Sandoval and Jordi Tarragona and the following reprinted stories
"Looking Glass," from Supergirl #54
"Brainiac Part 1," from Action Comics #866
"Escape from Dinosaur Island Part 1," from Superman #8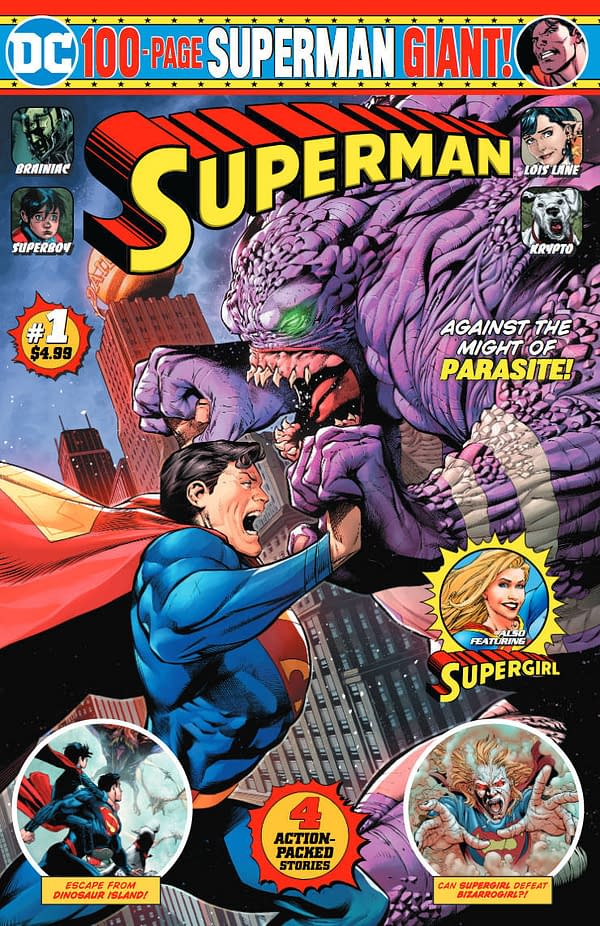 Enjoyed this article? Share it!