Welcome to Thank FOC It's Friday, a semi-weekly mailing list, similar to The Daily LITG, but (mostly) every Friday and planned to coincide and cover the demands of Final Order Cut Off. The date when retailers have a last chance to amend their advance orders for comic books without penalty. A final chance for publishers to promote books while orders can still be added. And a time for credits to be amends, new covers to be revealed and a final push given. This is an attempt to sift through them all and find the most relevant items.
You can sign up here or with the form at the bottom.
So what's FOC'ing today?
Manor Black #1 launching from Dark Horse by Cullen Bunn, Brian Hurtt and Tyler Crook, the creators of Harrow County and The Sixth Gun. Order ten copies for returnability.
The Library Editions of Umbrella Academy begin.
The Batman Who Laughs gets its #7 conclusion.
Grant Morrison and Giuseppe Camuncoli are teaming for the Green Lantern Annual… how will an absence of Liam Sharp affect this?
Heroes In Crisis gets its hardcover, alongside a collection of spinoff issues Batman #64-65, The Flash #64-65, Green Arrow #45 and #48-50, and The Flash Annual #2.
Justice League Dark Annual #1 remakes The Green, ahead of Harley Quinn & Poison Ivy.
Crow/Hack/Slash gets its second issue and second printing of its first.
Sonic The Hedgehog: Tangle & Whisper gets its spinoff.
TMNT #96 continues the story of their first female turtle, Jennica, ahead of #100. Now to be drawn by Michael Dialynas, not Dave Wachter.
Eisner Award Nominee discounts for Paper Girls #30.
Spawn #299 with one issue to go.
The Walking Dead #193 has its second printing with a trade paperback, vol 32, that now goes up to #193…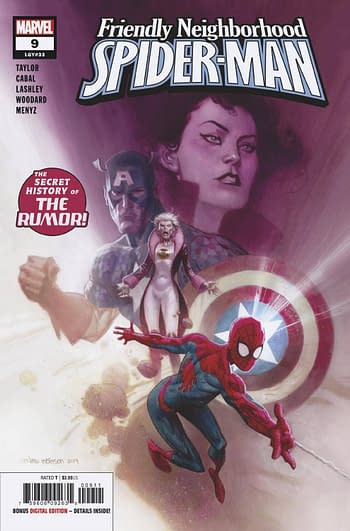 A new cover for Friendly Neighborhood Spider-Man #9
The Hell Race begins with the Ghost Riders in Avengers #22.
Death's Head #1 launches. Don't miss this one.
Fantastic Four #12 has Thing Vs Immortal Hulk
Marvel Comics Presents #7 may name Wolverine's Daughter as Rien.
Powers Of X begins.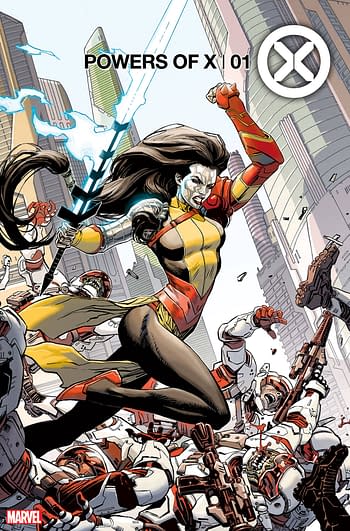 Star Wars: Galaxy's Edge #4 comes with a third printing of #1 and second printings of #2 and #3.
In Venom Annual, Emily Lerner brings us Lady Hellbender.
Vault is resoliciting Heathen #8, and FOC'ing Queen Of Bad Dreams#3, She Said Destroy #3, and Test #2.
Red Sonja has its Lord of Fools oneshot from Mark Russell that ties directly into the series.
Knights Temporal #1 launches from Aftershock Comics by Cullen Bunn and Fran Galan
Killers #1 launches from Valiant by B. Clay Moore and Fernando Dagnino
What's on your FOC?
Sign up below and we'll see what Thank FOC It's Friday brings next week… on time possibly.
All FOC'ing weekend long. What's on your FOC?
Sign up below and we'll see what Thank FOC It's Friday brings next week…
Enjoyed this article? Share it!