30 Rock Cast, Creative Team Talk Reunion Special, COVID-19 Filming
With Liz (Tina Fey), Jack (Alec Baldwin), Tracy (Tracy Morgan), Jenna (Jane Krakowski), and Kenneth (Jack McBrayer) ready to reunite tonight (at least for those of you who can see it, more on that below) for the one-time scripted reunion event 30 Rock: A One-Time Special. Fey, Robert Carlock, director Oz Rodriguez, and the rest of the cast took some time out before the broadcast premiere to discuss how it all came about. First minor spoiler: the special picks up where the series ended. That's right: Kenneth's living in LA, running NBC and needing Liz's help with a TGS reboot.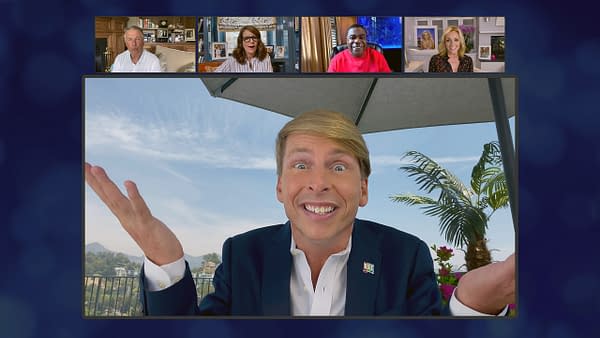 For Fey, stepping in to help replace the COVID-19-impacted Upfronts felt like a perfect fit considering that the world of 30 Rock is all about: "When NBC asked if we could write a reunion episode, to pinch-hit for the upfronts this year so they could happen, it made sense to us because the world of 30 Rock always blended commerce and comedy. I would say we have a level of understanding of marketing and advertising that matches the level of medical knowledge that people have on doctor shows." From there, Fey says that "everything came together very quickly" and "everyone was very willing to jump right in." Morgan appreciated the experience of getting the show team back together one more (last?) time: "We spent seven years together so to see the whole outfit back together was awesome."
Understandably, the current social distancing world didn't exactly make for the easiest of shoots for Rodriguez: "Zoom is a big part of everyone's life right now so it had to be a part of this story but we wanted to bring an air of reality and have a wide shot and see Tracy's shark tank. It was really exciting to get some scenes outside." Krakowski explained that coordinating filming while adhering to health and safety regulations required some different ways of approaching the production: "There was a big learning curve in terms of how we were going to make a quarantine episode. We all had to film everything according to regulations." For Fey, being able to get back to some level of normalcy while still maintaining a healthy environment meant a lot to everyone: "It was very special and very heartwarming to be able to do what we used to do and to be safe doing it. I look forward to these baby steps for other people being able to get back to work soon."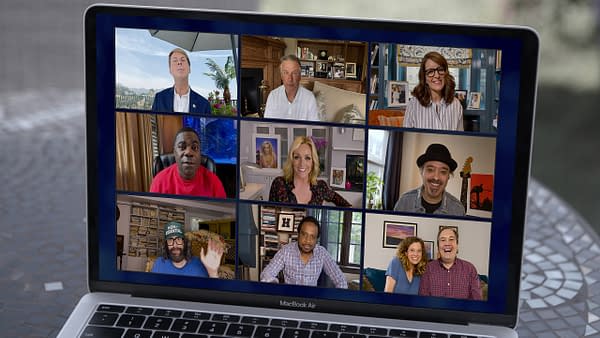 There was some bad news for more than half of the United States earlier this week when some of NBC's largest affiliates (Gray Television, Hearst, Nexstar, Tegna, and Sinclair Broadcast Group) informed the network that they will be preempting the special. As for the reason originally reported by Vulture, think of it in terms of being the television version of the generational technology fight going on in the film world. Station owners of those affiliates choosing to go with alternative programming see the special as nothing more than a glorified infomercial for NBCUniversal's Peacock streaming service.
With linear television continuing to lose viewers to streaming and other platforms and seeing their programming exclusivity windows shrinking, the affiliates felt that running the special would be the professional equivalent of shooting itself in the foot. The number of affiliates represented by those five media companies makes-up over half of NBC's broadcast reach in the U.S.
NBCUniversal officials would argue that the special was meant to highlight upcoming 2020-2021 programming across the entire NBCU family (NBC, Telemundo, USA Network, SYFY, E!, Bravo, and more) as well as Peacock. At the time of the initial Vulture report, representatives from the media companies as well as NBC declined further comment. The 30 Rock reunion will still be available in approximately 40% of the country, including large markets New York and L.A. NBC is set to post the full special on its website, cable on-demand platforms, and Peacock on Friday morning. In addition, USA Network, Bravo, E!, Oxygen, SYFY, and CNBC will air the special on Friday night, at 9 pm ET.
---
---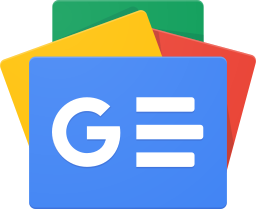 Stay up-to-date and support the site by following Bleeding Cool on Google News today!