When we left John Luther (Idris Elba) during the season 5 finale, he was slumped over his dining room table, finally giving in to the exhaustion that is threatening to consume him.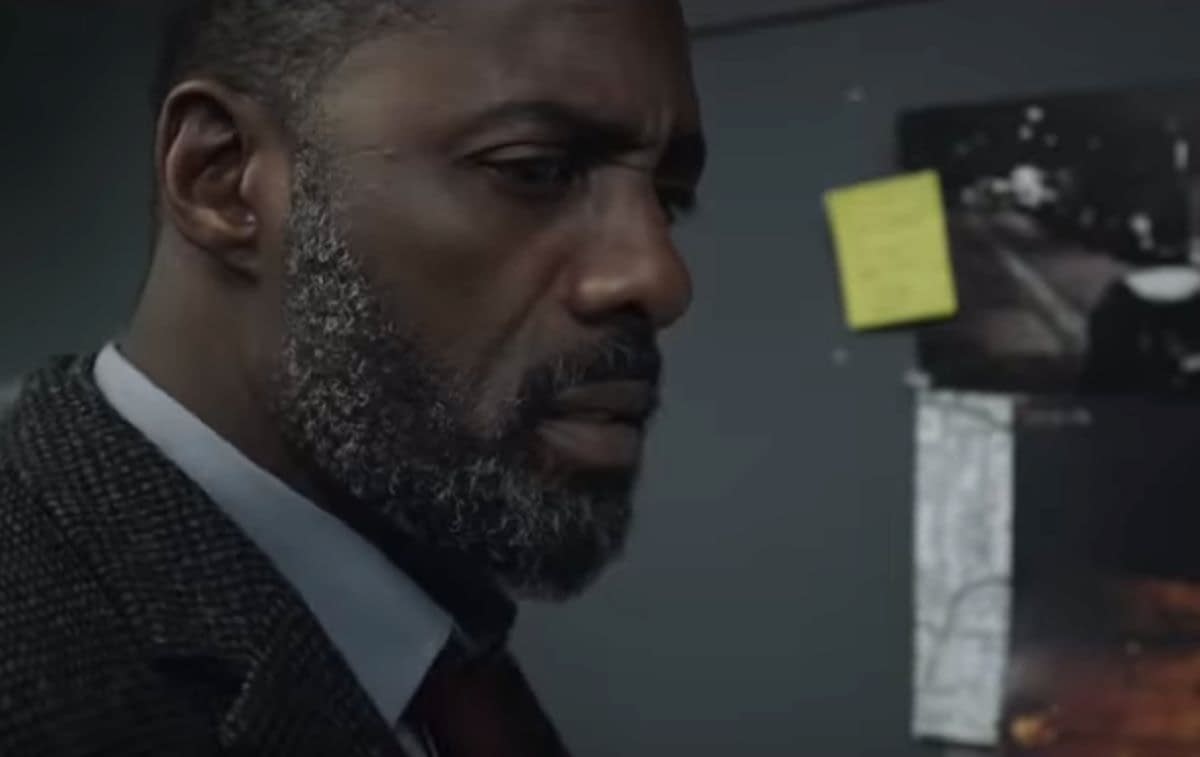 Little does he know that George Cornellius (Patrick Malahide) is on his way with a bunch of goons to make Luther's life hell. His boss is on the way, too, and he's bringing the new Detective, Sgt. Catherine Halliday (Wunmi Mosaku), along with him.
I was pretty sure he was just going to sleep until one of the parties above crashed his nap, but there was an urgent knock at the door. John opens the door, wary of trouble.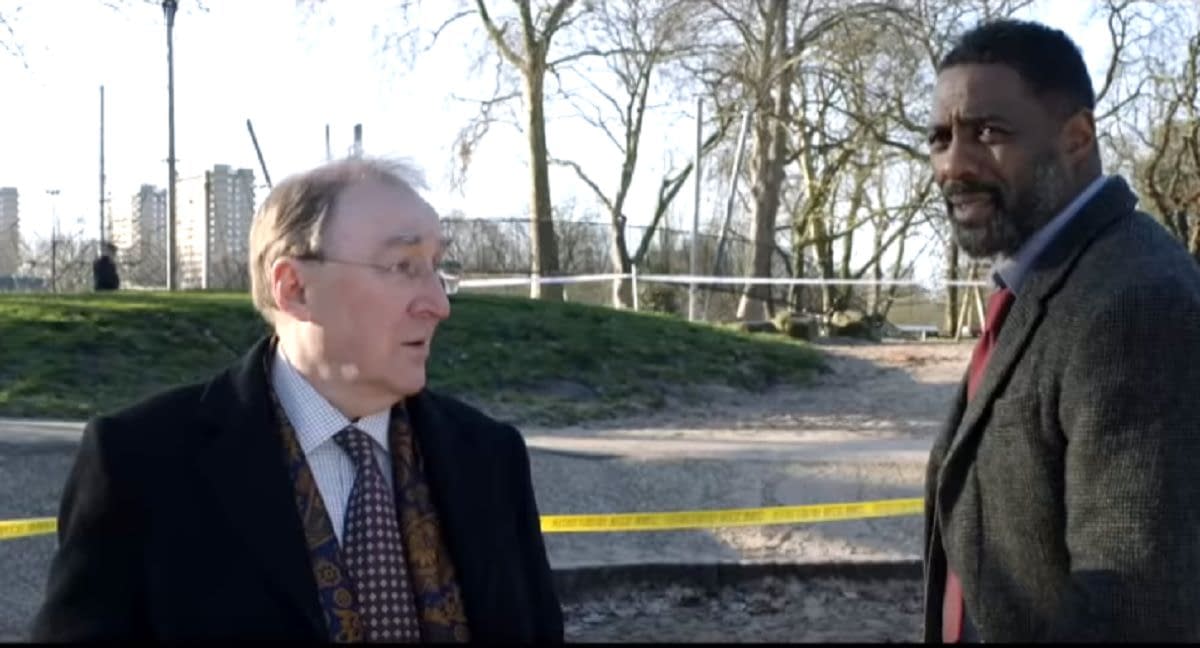 Trouble is standing right freaking there. It's Alice (Ruth Wilson), and she's in trouble. Yeah, sure. I thought she was dead, too. But here she is, ready to ruin John Luther's chance at rest. Maybe someone will make him a nice cup of Sleepy Time tea when this is all over.
Wilson recently spoke with Entertainment Weekly about bringing Alice back:
"It's like the odd couple. That sort of dynamic really hasn't existed on screen before, certainly with a female character. That is what I think is quite interesting. You often have these cop dramas, and like Moriarty and Sherlock, but if often doesn't involve a woman. We haven't really seen that dynamic often or ever, and so someone who can really match him and match his intelligence and keeps running rings around him and be his weak spot is kind of fun and brilliant to watch."
Alice isn't the only person Luther has to worry about, either. He's been played by Dr. Vivien Lake (Hermione Norris), who set up a patsy to take the fall for her husband, who gets his rocks off by impaling people with sharp objects.
Now, that killer is still on the loose, but Luther and his crew are completely unaware- they think the killer is dead from a self-inflicted wound.
Luther returns this Sunday night to BBC America, here's a little clue of what's to come:
Enjoyed this article? Share it!