Rick and Morty: Dan Harmon Signs Exclusive Broadcast-Only FOX Deal
While FOX has always had a strong commitment to animation, the growing number of cable networks and streaming services venturing into that area is requiring the next step in their self-described "animation domination." On Wednesday, Fox Entertainment announced that Rick and Morty co-creator Dan Harmon had signed a broadcast network-only (so cable and streaming are safe) exclusive direct animation deal. Under the terms of the agreement, Harmon will create and develop a comedy series with a target premiere window of Spring 2022. Fox Entertainment will produce the series, with Fox-owned Bento Box Entertainment serving as the animation studio. The series will join the network's ever-expanding animated line-up: The Simpsons, Family Guy, Bob's Burgers, Bless the Harts, Duncanville, and the upcoming Housebroken and The Great North.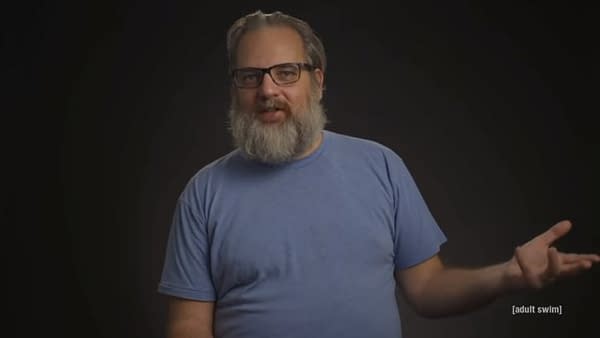 Fox Entertainment president Michael Thorn's appreciation for Harmon's creativity began early in Thorn's career, and it's one of the reasons why he's excited to have Harmon on board and how the news makes for a brighter animation future at the network: "Before joining the network ranks, I was an independent producer who had the opportunity to work with Dan on one of my very first projects. His singular voice, tenor, and conviction to always deliver the unexpected in the stories he tells, let me know right away that he was a special talent. As one of the most prolific creators working in the business today – and as Fox's animation brand continues to grow and evolve, with the support and guidance of [Fox Entertainment CEO] Charlie Collier – there's no better creative partner to have than Dan Harmon."
On the cable side, Harmon and Justin Roiland's Rick and Morty continues to be an animated juggernaut for Adult Swim, with the fourth season having recently wrapped and the fifth season (possible) premiering this fall (all part of the show's massive 70-episode renewal order). Since the network went the indie route after the Disney deal, Fox Entertainment has also signed Jeff Davis, Kyle Killen, Mara Brock Akil, and Sarah Watson to direct deals.