'Supernatural' Season 14, Episode 16 "Don't Go In The Woods": Can't Say You Weren't Warned, Sam and Dean [PREVIEW]
By the time the fire and brimstone cleared on last week's episode of the CW's Supernatural, Sam survived being caught in a twisted Leave It to Beaver/'50s town controlled by a mind-controlling mayor – thanks in large part to some major angelic immunity on Castiel's part. Meanwhile, Dean and Jack went to visit an old friend of the Winchester's – and someone who knows a little bit about losing a soul: Donatello Redfield (guest star Keith Szarabajka). While it helped for Jack to have someone to open up to and offer him a little wisdom regarding that whole "losing one's humanity" thing – but will it be enough?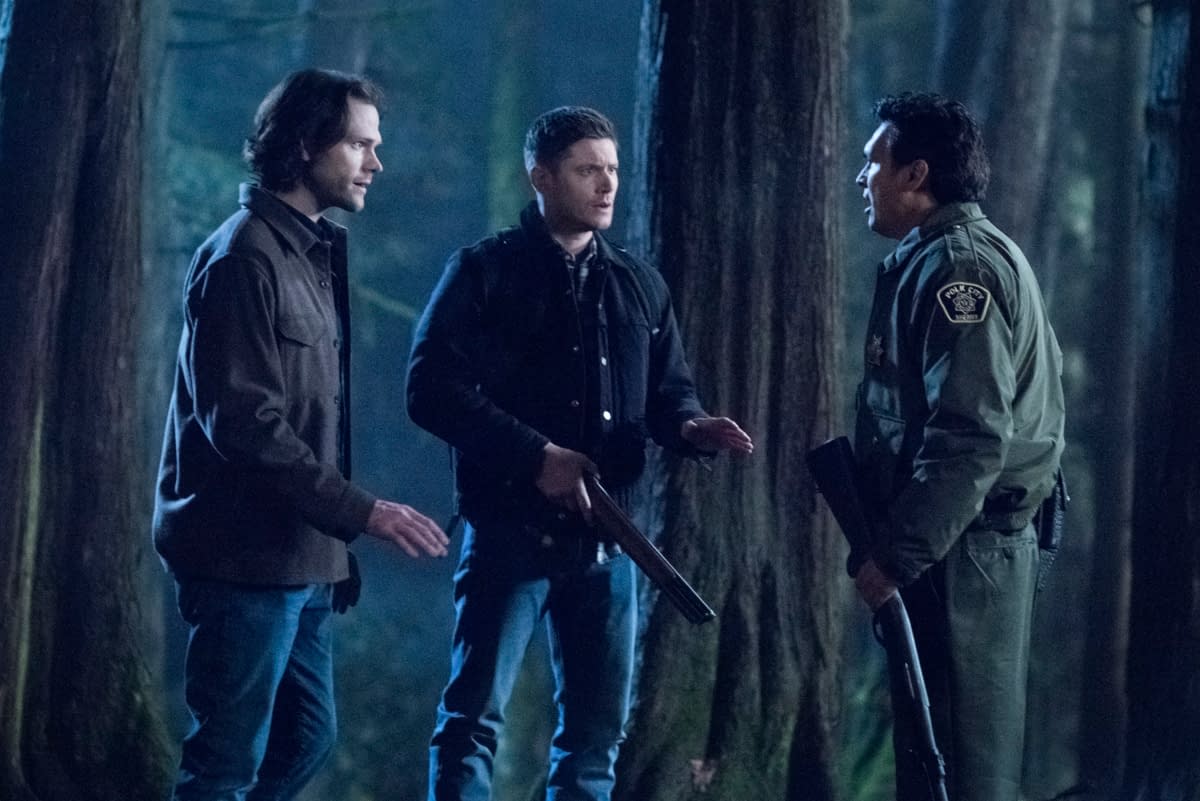 In this week's episode "Don't Go In The Woods," Sam and Dean are back to a little monster-hunting – except this one is proving to be just a wee bit different for the boys – as Jack does his best to make friends and influence people… in a good way!
https://www.youtube.com/watch?v=G-GPmUi9kjs
Supernatural s14e16 "Don't Go In The Woods": WHISTLING IN THE DARK – Sam (Jared Padalecki) and Dean (Jensen Ackles) are baffled when they come up against a monster they have never heard of before. Jack (Alexander Calvert) does his best to impress a new group of friends. John Fitzpatrick directed the episode written by Davy Perez & Nick Vaught.
https://www.youtube.com/watch?v=Cb5g08wSj-Q
If that's not enough to get you to ignore the warning in the title of this week's episode, check out some preview images from "Don't Go In The Woods" below:
The CW's Suprnatural stars Jared Padalecki as Sam Winchester, Jensen Ackles as Dean Winchester, Misha Collins as Castiel, Mark Pellegrino as Nick, Alexander Calvert as Jack. Robert Singer, Andrew Dabb, Phil Sgriccia, and Jeremy Carver serve as executive producer.
Supernatural airs on Thursday nights on the CW at 8 p.m. ET/7 p.m. CT.