The CW Renews The 100 for a Sixth Season
The fifth season of The 100 is only two weeks in and the CW has already renewed the series for another round. This adds to the 10 other series that the network renewed last week including Arrow, Black Lightning, Supergirl, The Flash, Supernatural, DC's Legends of Tomorrow, Crazy Ex-Girlfriend, Jane the Virgin, Riverdale and Dynasty. This leaves iZombie, Life Sentence and Valor still in limbo with the television upfronts coming soon.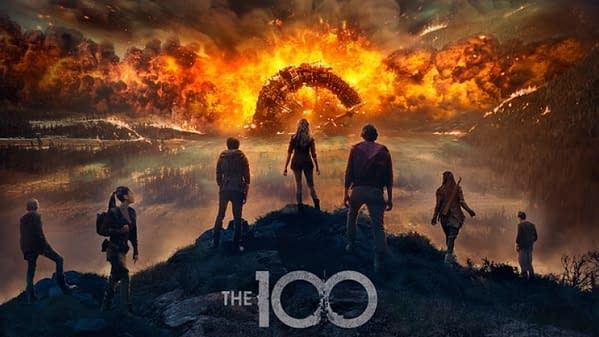 Life Sentence and Valor are considered longshots to return. iZombie has been a reliable midseason series but compared to the 100, is not performing nearly as well (2.1 million viewers vs 1.3 million). But the network is expanding next season, adding 2 hours of programming on Sunday nights, may be enough to give the Rob Thomas adapted series another season. It will come down to the number of pilots the network sees as viable to move forward with.
The 100 is an adaptation of the book series by Kass Morgan and stars Eliza Taylor, Paige Turco, Bob Morley, Marie Avgeropoulos, Lindsey Morgan, Christopher Larkin, Henry Ian Cusick and Tasya Teles. The series tells of a post-apocalyptic Earth where a group of 100 have been fighting against horrendous odds to survive, yet the world ended a second time. The current season has the group split into a group in space, a group on the ground and a bunch trapped underground in a bunker. And now a prison ship has landed in the last habitable place on the planet.
The 100 airs Tuesdays at 9 PM on the CW.