5 Things We Want to See in Gotham Season 5, the Final Season
It's the last day of June, and we're already starting to get casting notices from some of the shows returning for another season. Some of the series we have a rough idea of what they have planned, while others are a completely open slate. Instead of giving you what we'd like the main plot to be for the season, here are a handful of things we'd like to see happen during the season. Let's talk about the fifth and final season of Gotham.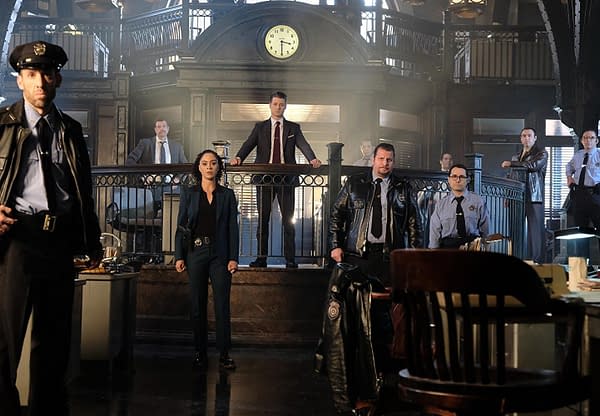 All of these ideas are based on the comments from the producers saying that they want to end with everything set up for the Batman universe we know. That is going to be a tall task.
Bring back the Oswald we love
One of the things that made Gotham good was Robin Lord Taylor's portrayal of Oswald Cobblepot. He was brilliant and manipulative, and you believed he could work any situation to his advantage. Over the last few seasons he has become more emotional and taken advantage of. But with the season finale showing us his long play for revenge, I think it's set up to bring back the version of the Penguin that could rule the Gotham underworld.
Jim and Barbara
This is likely the trickiest of them all, but Jim Gordon and Barbara Keen are the parents of Barbara Gordon, aka Batgirl, and if they really are trying to line things up, then they need to get back together as they were when the series started. It could be fun to see it happen too. Barbara has become such an over-the-top character that having her reconnect with Jim might make some great television.
Wait, Butch is really dead?
It feels weird that Butch is dead. I mean, it seems like he died before and he was in such bad places so many times, but to go into a season without Drew Powell in the cast just seems wrong. I'm sure the writers could come up with one more way to bring him back to life, just for the final season.
A whole new Gotham
The series has had a large cast with a lot of characters that float in and out, some of whom we forget about like Captain Barnes or Harvey Dent. Since this is the final season and they've basically broken the city into parts and will have to rebuild it by the end, I hope we get to check in with as many of those characters as we can before it's done. Maybe pay off having introduced Dent. Check back in with Montoya and Allen. Really wrap up everything.
Thicken up a bit
At the end of the season we are supposed to have Batman. I like David Mazouz, and it's interesting to see him having grown up so much in the years on the series, but if you want to sell that the Bruce Wayne we've seen for four years is going to become the Dark Knight, then he's going to need to bulk up a bit. I get that he's still young, so I don't expect him to become Ben Affleck in Justice League size, but he at least should show the potential for getting there.
Gotham returns in 2019 on Fox.