5 Things We Want to See in Black Lightning Season 2
It's the last day of June, and we're already starting to get casting notices from some of the shows returning for another season. Some of the series we have a rough idea of what they have planned, while others are a completely open slate. Instead of giving you what we'd like the main plot to be for the season, here are a handful of things we'd like to see happen during the season. Checking in with Black Lightning season 2.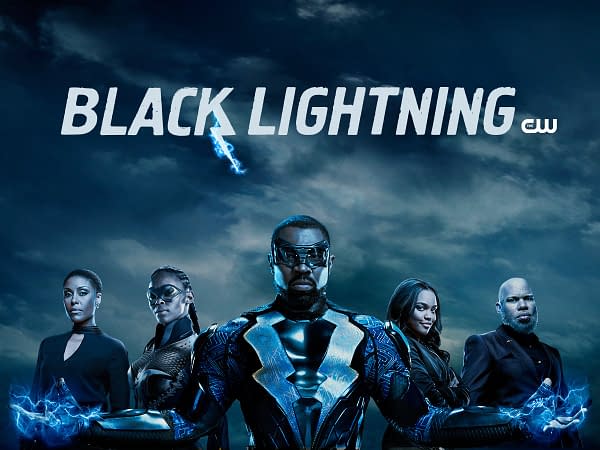 Up the villains
The series had some really good villains in season 1 from a drama/storytelling aspect. But other than Tobias Whale and Painkiller, none of them were really on the power level as the Pierce family. This led them to having to fight quantity over quality. It would be nice to see Black Lightning take on someone that could push him to use his full powers — to really open up and see what he can do.
Don't lose Grace
One of the rumors for the new season is that they're looking to cast a new love interest for Anissa, but I think they already introduced one that they should develop more. Chantal Thuy was cast to play Grace Choi, Anissa's love interest from the comics and a fellow Outside with super strength, endurance, and accelerated healing. This seemed like the perfect character to continue with, and Thuy had good chemistry with Nafessa Williams. So why change now?
More family time
What really made the series stand out to me in the beginning was how the characters interacted as a family. The dynamic was unique and fun to watch. But with the drama increasing throughout the season, the family time dwindled. It would be nice to see them get back to dealing with some of the real-world issues again through the prism of a family with super powers. That's like nothing else on television.
What happened before?
Unlike any of the other superhero shows on The CW, there is a history here that can be explored (okay, maybe like the Flashback on Arrow). Jefferson was active for a period of time before retiring. What happened in that time? Who did he fight? How did he and Gambi work in the old days? Is there any fallout from those days? Will any of those villains come back to haunt them? There's a plethora of story potential just waiting to be tapped.
Gambi needs some customers
It seemed like Gambi's tailor shop was always empty anytime we went there. It would be nice to see him have some other customers. And while we're at it, I know they haven't officially connected this show to the Arrowverse yet, but how fun would it be to find out that Gambi was making part of the super suits for the rest of the universe? Like, if he had made the leather part of the Flash suit, and then Cisco added his tech.
Black Lightning returns this fall on Tuesdays at 9 p.m. ET on The CW.