The Last of Us: Ramsey & Reid on Ellie/Riley Dynamic, Troll Backlash
The Last of Us stars Bella Ramsey & Storm Reid discuss Ellie and Riley's backstory, their tragic relationship, homophobia & more.
---
When HBO tasked creators Craig Mazin and Naughty Dog Visionary Neil Druckmann with compressing the events of the 2013 classic PlayStation game The Last of Us Part I into a nine-episode first season, the two went above and beyond to include the optional downloadable side adventure "Left Behind." The adventure served as a backstory and bridge arc for Ellie, played by Ashley Johnson in the games, and Bella Ramsey in the HBO series. The Ellie-centric adventure had players dive into her past with her best friend and love interest Riley before adventuring off with Joel and Tess. Players also had to face hunters as she tried to save Joel's life with hidden medical supplies away in a military helicopter. The HBO series focuses far more on Ellie and Riley's (Storm Reid) reunion, and side adventure than the earlier's quest to save Joel as the two stars of the episode in Ramsey and Reid spoke with Variety about the tall task of condensing their entire relationship to one episode similar to what Nick Offerman and Murray Bartlett did for their characters in "Long, Long Time." The following contains major spoilers for "Left Behind."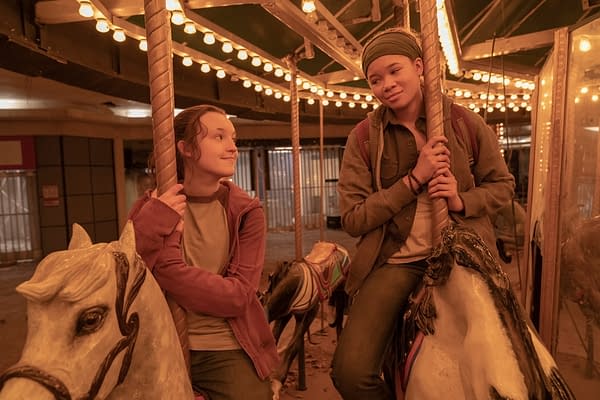 The Last of Us: Exploring Ellie & Riley in "Left Behind"
When it came to if Reid felt any pressure playing Riley, "Bella and Craig and the entire team just made me feel so welcomed as soon as I got there that there wasn't any space for nervousness, really. I was just met with so much love and support," she said. "And then getting on set and having to develop and build Riley was a little interesting, but I don't think it was hard. It was just finding the nuances, finding her quirks, finding her optimism, and how she moves through the world and takes up space. But I really enjoyed myself. I had the best time, and I'm just glad to be a part of it."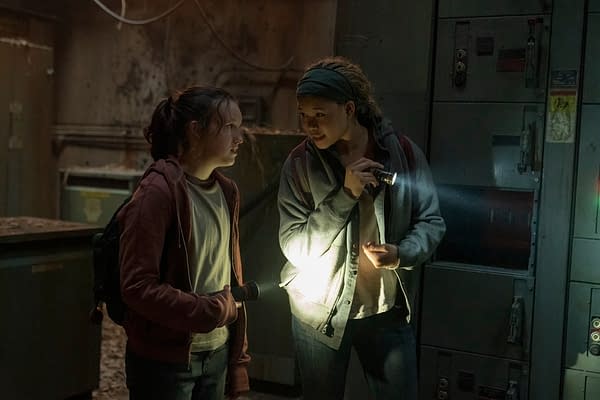 On building a rapport and chemistry between the characters and actors, "One of the really cool things about it is that they're so relatable. When you have a crush on somebody, you're like, 'I don't know whether they like me back! I don't know how I feel!'" Ramsey said. "So I think the way that that is shown and translated into a story like this is so cool and especially unexpected for a post-apocalyptic show. Who would have thought that we would be zooming in on two teenagers figuring out an awkward friendship-crush situation? It's something that was very much just there in the script. I'd seen quite a lot of gameplay of 'Left Behind,' so I sort of felt it from that, too. In terms of me and Storm, we just got along instantly. We didn't have a lot of time to get to know each other beforehand. We very much just got to know each other as we were shooting, and it helps that we got along instantly. We just, like, trust each other and felt very safe with each other. It wasn't awkward at all."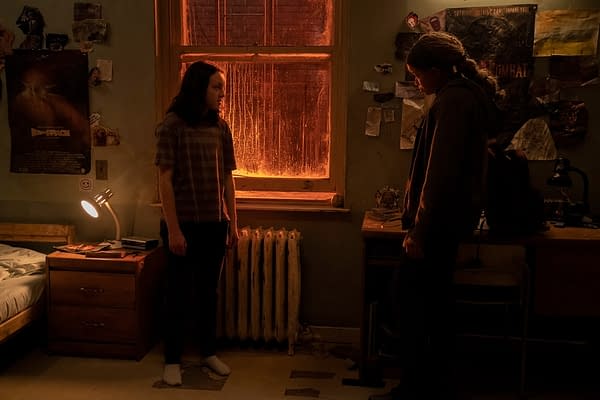 As Ellie and Riley enjoy themselves at the arcade and Riley is about to leave to join the Fireflies, the two built enough tension and finally kissed. "I guess when you become a character, you feel what they're feeling anyway. The awkwardness of that and the heartbeat beating faster," Ramsey said. "I could sort of feel myself when we were filming it: My heart would beat faster, and my palms got sweaty because we were so very much immersed in what we were doing. It becomes real between action and cut."
Reid echoed Ramsey's previous remarks about ignoring the homophobic backlash of the series. "I think Bella put it perfectly a couple of weeks ago: 'If you don't like it, don't watch.' There are so many other things to worry about in the world," she said. "I think being concerned about who people love is just absurd to me. I just don't… I will never understand it. I don't get it. I think despite what people are going to say, if they don't like it, I think there are going to be a lot more people that appreciate it. A lot more people feel represented and seen, and heard. So that's what matters. That's where the work comes in. And that's when it's appreciated, and you prioritize looking at those tweets rather than the ones that aren't the best." For more, including the two sharing final moments together and if we ever get to see Riley turned, you can check out the rest of the interview here. The Last of Us airs Sundays on HBO.
---
---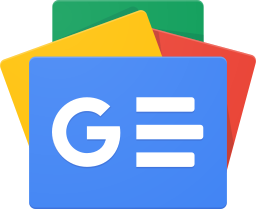 Stay up-to-date and support the site by following Bleeding Cool on Google News today!