About Comics Really is Launching 7 Comics About Nuns This Month
Yesterday, as part of a collection of April Fool's posts by comic book publishers, and related, we included About Comics decision to become About Nun Comics. But it wasn't an April Fool — at least, not their publishing plans.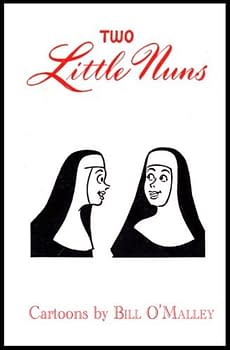 The reprint effort leads off with Two Little Nuns, the first of Bill O'Malley's four books of nun cartoons. Originally published in 1950 by the Catholic magazine Extension, the book was an immediate smash, going through six printings in under a year. It launched long-time cartoonist O'Malley's book career, and he would go on to do books of original cartoons about a range of topics — parenthood, medical care, golf, and more. But with all his success, the nun cartoons were always what he was best known for.
Along with that comes reprints of five books of nun cartoons by Joe Lane, a pre-Golden Age comic book artist and World War II Navy veteran who became Extension's main nun guy in the wake of O'Malley's departure. These books — More Little Nuns, Our Little Nuns, Nuns So Lovely, Vale of Dears, and Yes, Sister! No, Sister! — were all originally published during the 1950s.
The seventh book is a new collection of old cartoons. Nun Funnies! has hundreds of cartoons by Joe Lane, one for every day of the year, including most of the cartoons from the five smaller Lane collections as well as additional cartoons not found in any of the other books. Lane's work used African and Native American caricatures that are properly understood to be inappropriate today. To maintain the reprints of the original collections, these cartoons are included in the smaller books. However, the Nun Funnies! collection skips these cartoons.
If this is successful, About Comics already has plans for further books of nun cartoons. The books now available through Amazon and wholesale:
Two Little Nuns by Bill O'Malley (ISBN 978-1936404766), 5.25"x8", 76 pages, black and white, cover price $7.99. Original edition issued 1950.
Nun Funnies! by Joe Lane (ISBN 978-1936404773), 8.5"x11", 136 pages, black and white, cover price $14.99.
The following books by Joe Lane are each 5.25"x8", 76 pages, black and white, cover price $7.99:
---
---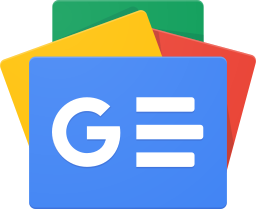 Stay up-to-date and support the site by following Bleeding Cool on Google News today!