Bleeding Cool Bestseller List, 10th November 2019 – "Everyone Seemed To Pass On The Flight Rings"
This is the Top Ten Bleeding Cool Bestseller List, as compiled by a number of comic stores from their sales on Wednesday and Thursday. It measures what are known as the "Wednesday Warriors", those who can't wait till the weekend to get this week's comics.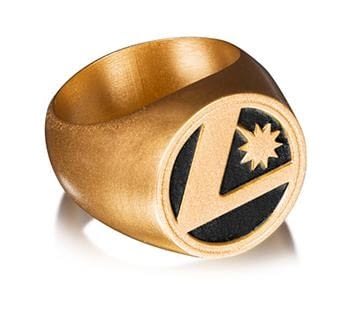 Top ten bestselling comics of the week
X-Force #1
Batman #82
New Mutants #1
Legion Of Super-Heroes #1
Justice League #35
Amazing Spider-Man #33
Green Lantern: Blackstars #1
Undiscovered Country #1
Spawn #302
Savage Avengers #7
Thanks to the following retailers…
Comics Paradise, Pasadena, California.
Ssalefish Comics, Winston-Salem & Greensboro, North Carolina.
Comix Experience, San Francisco, California.
Fat Jack's Comicrypt, Philadelphia, Pennsylvania.
Rodman Comics, Ankeny, Iowa.
Who had this to say:
Expected a better sales week with all the new 1st issues from Marvel and DC. Hopefully the rest of the week will see improvement.
—-
X-Force #1 just barely beat out New Mutants #1 for the top spot this week, likely by virtue of being the more popular title historically. The numbers weren't quite as high as Excalibur, Marauders, and X-Men, so I assume the Dawn of X might finally be cooling off a bit. All of the acetate covers from DC sold about twice as much as the card stock variants, and it's no surprise given that they've got the coolness factor working in tandem with a cheaper cover price.
—-
Daredevil's numbers were up a bit from previous weeks, probably due to an especially appealing cover from Tedesco. Legion of Super Heroes had an alright launch, but everyone seemed to pass on the flight rings.
—-
Despite dropping *two* #1s on us this week the X-books continue to hold the top spot, though the margin by which they do is now paper-thin. Hot on the heels of NEW MUTANTS and X-FORCE, BATMAN continues to try and reclaim its past reign at the top of the charts (maybe that fancy acetate cover helped close the gap a little?).
Towards the middle of the list we break out of the endless Marvel/DC ouroboros with the debut of hotly anticipated UNDISCOVERED COUNTRY. With Scott Snyder and Charles Soule collaborating on writing duties along with Giuseppe Camuncoli and Matt Wilson on art, this definitely has a bit of a "supergroup" feel to it.
The final most noteworthy thing about this week's charts is what *didn't* make it: the debut of the brand-new LEGION OF SUPER HEROES failed to crack the top ten, despite some very lovely art from Ryan Sook and Bendis on writing duties.