Business Shocker: Dark Horse Comics Sold to Video Game Conglomerate
Holdings company Embracer Group, a Swedish entertainment company comprised of many video game subsidiaries like THQ Nordiq, Gearbox Software, and others will now add Dark Horse Comics to its empire, as announced in a press release today. Embracer wants Dark Horse's skill at producing comic books and comic book adaptations, but mostly it wants Dark Horse's more than 300 exploitable intellectual properties to make video games out of. No company can resist a good deal on some intellectual property.
From the press release:
Through the acquisition, Embracer strengthens its transmedia capabilities by adding expertise in content development, comics publishing, and film & TV production. Dark Horse owns or controls more than 300 intellectual properties, many of which are attractive for future transmedia exploitation, including the creation of new video games.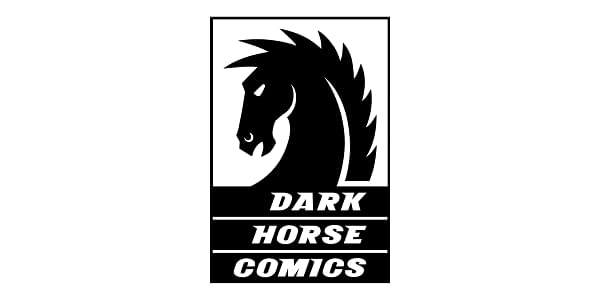 "I can't express the excitement I feel as Dark Horse moves into this new chapter in our history," said Dark Horse founder Mike Richardson, his pants still smoldering from when he denied this rumor when Bleeding Cool asked him about it over a week ago. Mike, you naughty boy. "The synergies that exist with the Embracer network of companies promises exciting new opportunities not only for Dark Horse, but also for the creators and companies we work with. I've had a number of compelling conversations with Embracer CEO Lars Wingefors and I'm very impressed with him and what he and his team have built. I have to say, the future for our company has never looked brighter."
The deal, which will be completed in 2022, includes both Dark Horse and retailer Things from Another World:
Dark Horse Comics: The core business of Dark Horse is content creation, with comics publishing being the key expression of that content. Dark Horse publications include company owned titles, such as The Mask, Time Cop, Father's Day, and Ghost; licensed titles, such as Star Wars, Avatar the Last Airbender, Stranger Things and Witcher; Japanese manga titles, such as Berserk, Lone Wolf & Cub, and creator-owned material, such as Big Guy and Rusty and Grendel. Dark Horse is also a leader in game art collections with books like the best seller The Legend of Zelda: Hyrule Historia.

Dark Horse Entertainment: A production company founded in 1989, which has produced over 40 films and series, including the #1 box office hits The Mask and Timecop, the Hellboy films, and the critically acclaimed series The Umbrella Academy and Resident Alien.

Things From Another World: A unique retail concept offering a wide range of comics, graphics novels, toys, statues and other pop-culture related collectibles, and a philosophy to offer excellent customer service. Founded in 1980 and consisting of three retail locations and a rapidly growing e-commerce presence.
Interestingly, the press release seems to show that Richardson was already no longer the primary owner of the company, though Richardson will continue to run it after the purchase:
80 percent of the shares of Dark Horse will be acquired from a seller based in Hong Kong and China. The remaining 20 percent of the shares will be acquired from founder and CEO, Mike Richardson and COO Neil Hankerson. Both are committed to stay within the company. Post completion of the acquisition business will remain as usual and there is no planned restructuring.
At press time, IDW Publishing was seen standing outside in the cold, its face pressed against the window watching Dark Horse and Embracer Group enjoying a fat holiday goose together. A single tear streamed down IDW's face as it watched Mike Richardson pour a flagon of ale into Lars Wingefors' open mouth. The tear froze at the bottom of IDW's cheek.