Posted in: Comics | Tagged:
---
Grandville: Force Majeure Is My Favourite Comic Of 2017
I've spent a most enjoyable week slowly, and surely reading Grandville: Force Majeure by Bryan Talbot. Oh for sure, you could wolf it down in one sitting with a couple of glasses of red wine and a cheeseboard in front of a roaring fire, but it also stands up to reading select sections in bed of a night, rewarding oneself for a day well spent.
The Grandville books have all been spectacular, but this final fifth volume leaves them all standing and represents the pinnacle of the series. Over the last few years we have grown to know and love the gruff, violent fin de siecle Victoriana of detective inspector LeBrock, working the beat of Scotland Yard in London, and skipping over the channel to Paris as cases cross borders. All the while portraying his pursuit of violent penny dreadful justice in a world full of anthropomorphic animals, reference everything from Rupert The Bear and Tintin to James Bond, Sherlock Holmes and The Wire. Oh and the meerkats from the CompareTheMarket ads. Simples. It begins with gang warfare, targeted against a gang owned restaurant that sees sea-food served to, well, sea-food. The idea of feasting on ones own is beautifully and disgustingly portrayed in those opening scenes that set the themes for the whole book, as gangs turn on each other, as police do the same and no one knows who to trust anymore. The details of the gangs, divided by species and country lines, not only turn on each other but on themselves… With the terrible lizards themselves cleaning up. It's also a time for the past, to look at the origin of LeBrock, to discover what – and who – made him the man he is today. And while Sherlock Holmes does not exist in this world, and Baker Street is better known for Madame Tussauds, we get to meet LeBrock's old boss, Stamford Hawksmoor, the man who dragged LeBrock up from general plod against the old school tie network and made him the feared detective he is in Grandville. But these flashbacks have a strong purpose, when LeBrock disappears, suspected of going rogue and killing gang leaders… … Hawksmoor is brought back for one last case. The very man he trained up. While flashbacks to Billie, LeBrock's partner's own past… …come in handy when LeBrock's narrative spills over into her own. That's right, folks. Ninja dinosaurs. There are other favourite faces from the past… …though not everyone is pleased to see them. And while much of this coming comes from the reinterpretation of the familiar… … it also has the delicious habit of surprising the reader and playing up on our own anthropomorphization of its own anthropomorphizing. There are just some things you don't expect a gerbil say, with shades of Maggie Smith here. The book comes with its own spoiler casing to prevent people spoiling themselves while flicking through the comic in the store, which catch on too. Some of the spoilers you can see coming however, you know how the plot must go and the book knows that too, not disappointing and filling in the explanatory details when you need them but not before. It knows its tropes and portrays them in vivid, rich colour and lines, before suddenly heading in quite the opposite direction leaving you breathless to catch up.
This is world building of the highest order, following just one story through the lives of many others. You don't need to have read a single line of Grandville before, to catch up with what's going on, but if this is all you've read, you'll be calling for the previous four after you've put down that final page, along with the empty second glass, the cheese rind and the embers to poke.
Treat yourself. You need a treat for 2017 after all. Put it on your Christmas list.
Bryan Talbot is signing copies of Grandville: Force Majeure in Orbital Comics tomorrow night from 5.30pm to 7.30pm , alongside a gallery of original art from the comic. It is published, now, from Dark Horse Comics and Jonathan Cape. ---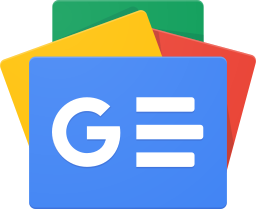 Stay up-to-date and support the site by following Bleeding Cool on Google News today!