Image/Skybound Sends Retailers Complete Robert Kirkman Oblivion Song Trade Paperback Two Months Before First Issue Published
Oblivion Song is the upcoming new comic book written by Walking Dead creator Robert Kirkman and Lorenzo De Felici and published by Skybound/Image Comics. The first issue is due to ship in March. But select Diamond Comic Distributor-served retailers will, today, have had the first six issues sent to them in an advance trade paperback two months ahead of the first issue and at least eight months away from the first trade paperback.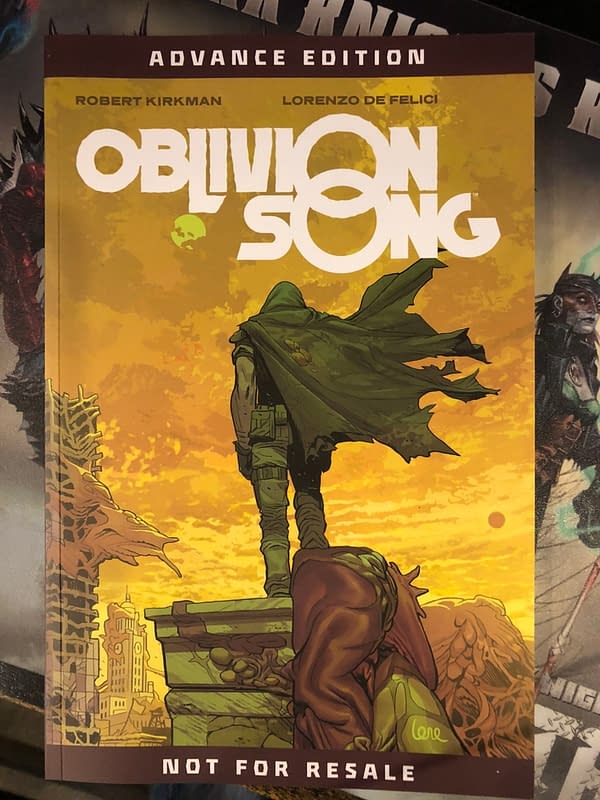 This effectively reassures the retailers that all six issues have been published, so they won't be left on the hook for an uncompleted comic book
series,
or plagued by lateness. It also gives them a chance to read the whole story and make a confident ordering judgement.
Emphasis on the "Not For Resale" but expect plenty of comic book clerks to put it on the shelf anyway. Or for some to flip it on eBay. Maybe keep an eye out? If you want to read Kirkman's first Oblivion Song story eight months in advance… quite the sneak binge watch!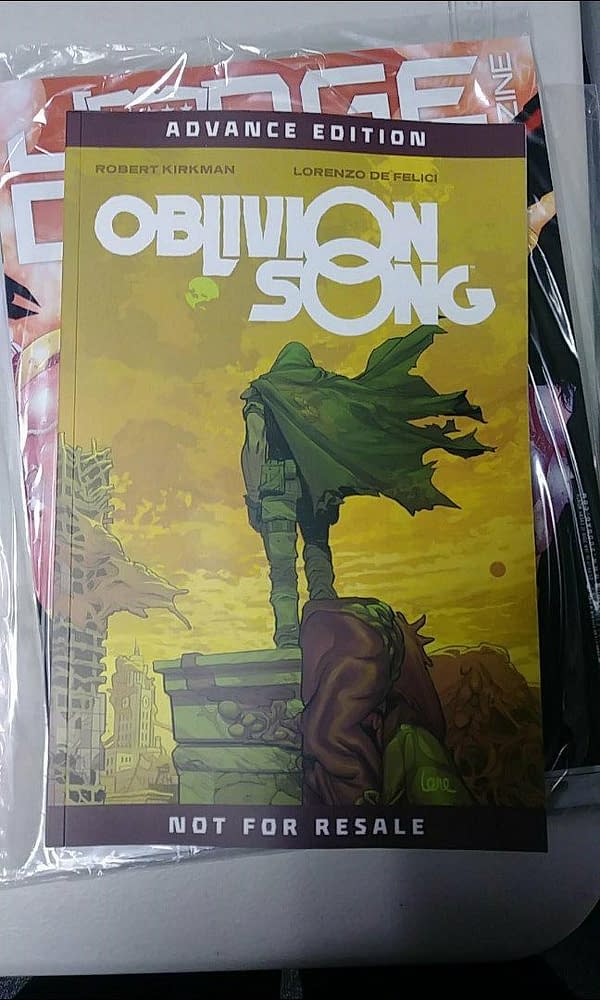 OBLIVION SONG BY KIRKMAN & DE FELICI #1
(W) Robert Kirkman (A) Annalisa Leoni (A/CA) Lorenzo De Felici
A decade ago, 300,000 citizens of Philadelphia were suddenly lost in Oblivion. The government made every attempt to recover them, but after many years, they gave up. Nathan Cole…won't. He makes daily trips, risking his life to try and rescue those still living in the apocalyptic hellscape of Oblivion. But maybe…Nathan is looking for something else? Why can't he resist the siren call of the Oblivion Song?In Shops: Mar 07, 2018
SRP: $3.99
UPDATE: I think Red Hot Comics in Glasgow may have undersold their copy.