Once you've gone down the shocking road of having Superman reveal his secret identity to the world, where do you go from there? It's a dilemma facing DC Comics and writer "The Great One" Brian Bendis in this February's Superman #20. Just as Marvel Comics has been forced to resort to storylines about Wolverine having two dicks after making death irrelevant in the X-Men universe, DC will now also apparently go low brow, as the solicit for Superman #20 refers to Mongul using the planet Earth as a toilet.
Look, we understand that sometimes, when you've got to go, you've got to go. But pooping on an entire planet seems like it's taking things a little too far, even for a space warlord. We get that Mongul needs to be portrayed as a bad guy, but that doesn't mean he isn't allowed to have manners. Maybe he's just a big GWAR fan?
And when all is said and done, who is going to clean that mess up? Probably Batman. He has a plan for everything, including space turds.
Mongul poops on Earth in Superman #20, hitting stores in February. Check out the solicit below and the full DC Solicitations here.
SUPERMAN #20
written by BRIAN MICHAEL BENDIS
art and cover by IVAN REIS and JOE PRADO
card stock variant cover by BRYAN HITCH
The United Planets is a perfect, beautiful idea…that completely flies in the face of everything the barbaric Mongul has been fighting for his entire life. Mongol will destroy the United Planets and Superman with it. And he said something about using Earth as his toilet. Which doesn't sound very nice. The return of one of Superman's biggest and baddest villains…bigger and badder than ever!
ON SALE 02.12.20
$3.99 US | 32 PAGES
CARD STOCK VARIANT COVER $4.99 US
FC | DC
This issue will ship with two covers.
Please see the order form for details.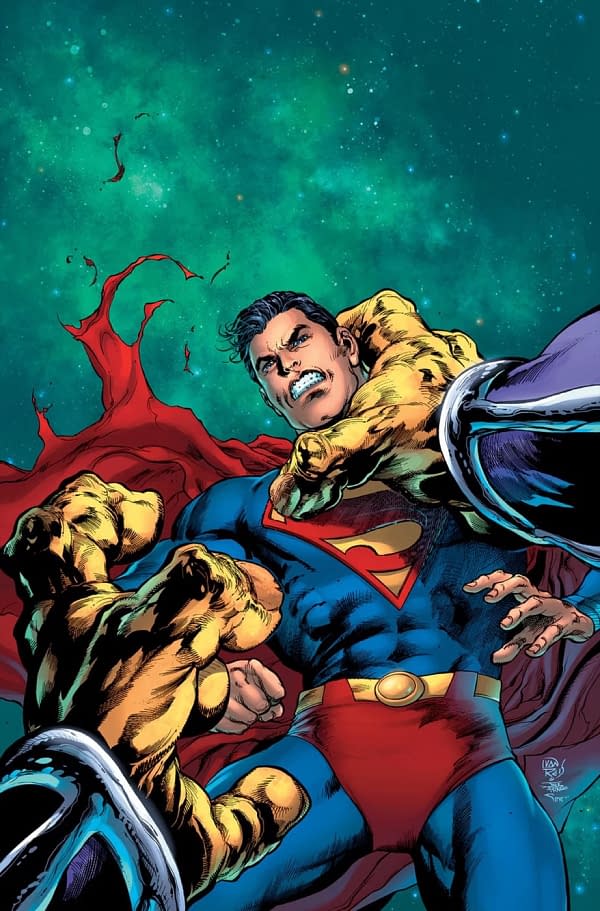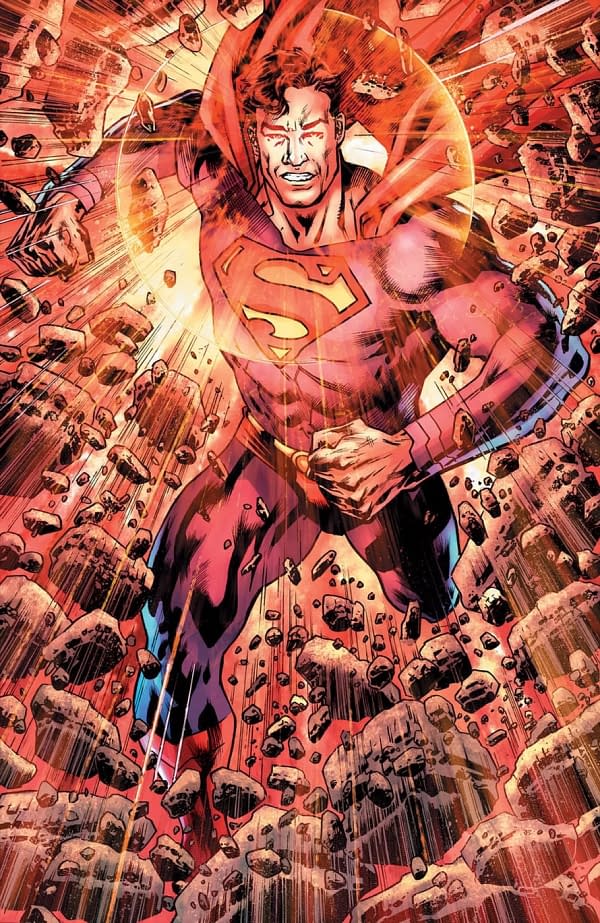 Enjoyed this article? Share it!