Last night I arrived in Leeds for Thought Bubble.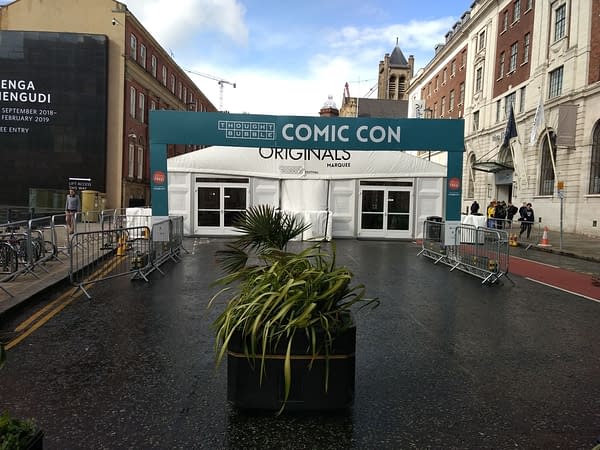 But the festival has been going on all week. And there were a few pre-show events all around.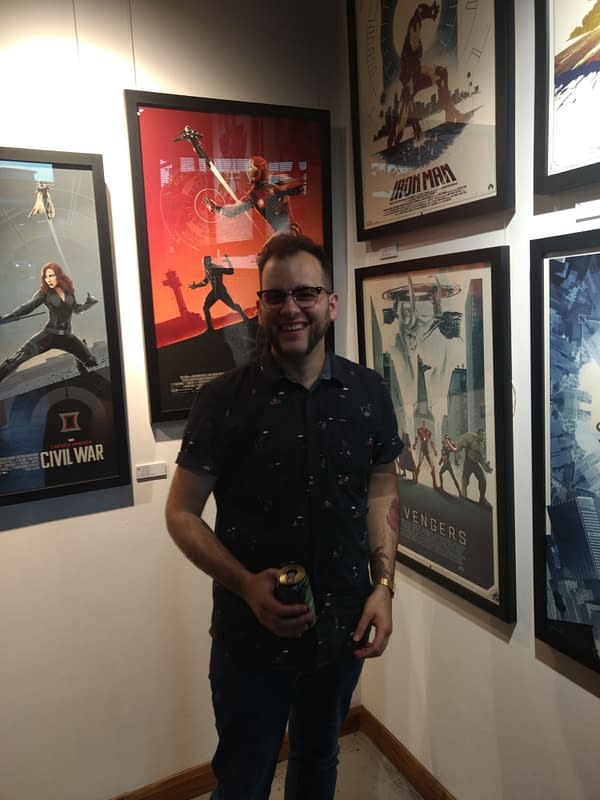 It even brought a smile to Matt Ferguson's face for an exhibition of his posters and prints, taking on movie pop culture and reimagining and redefining it…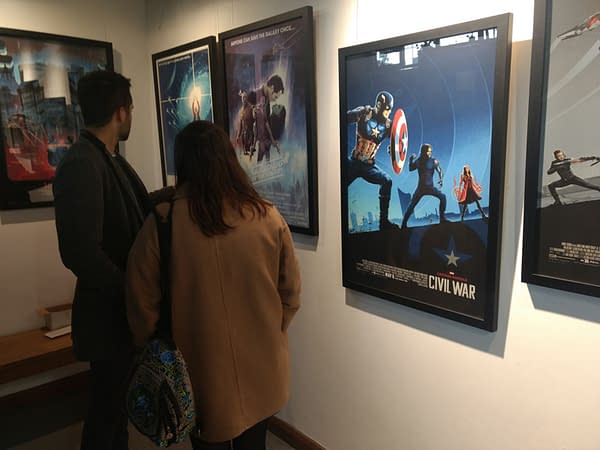 With new work to be signed and bought…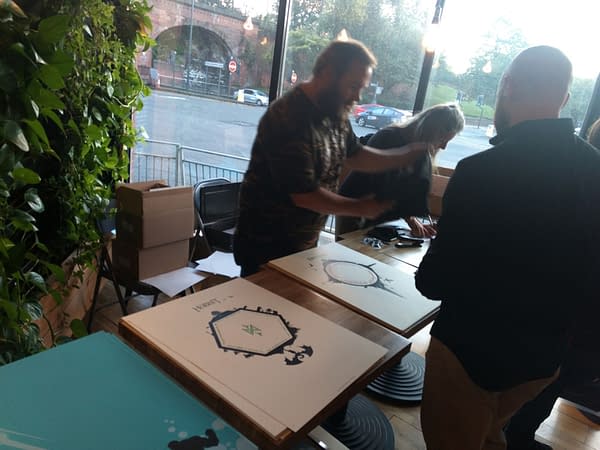 And lines going out of the door…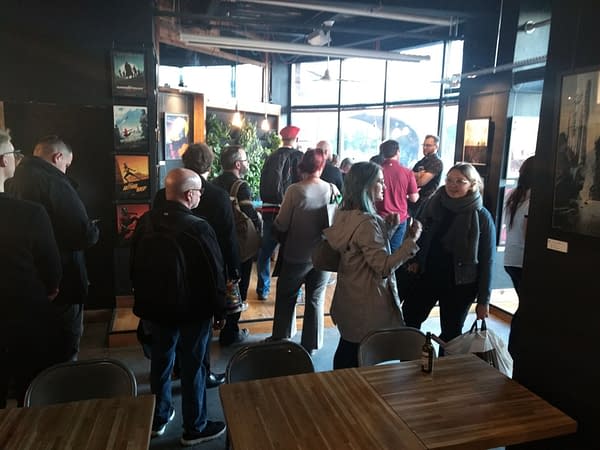 Way out of the door…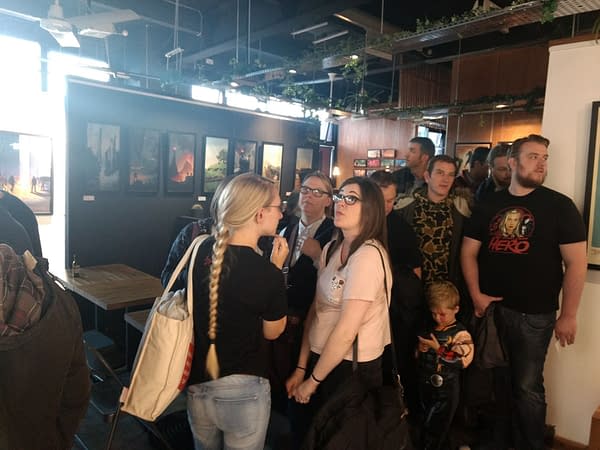 And across to where Nobrow had a pop-up event for their own books and comics.
With the added benefit of free drink…
With a tenth volume of their mega-anthologies on display…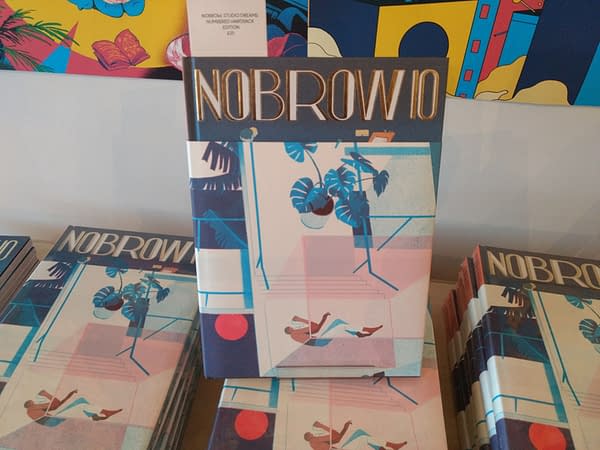 And just as many bright colours as in Matt's show.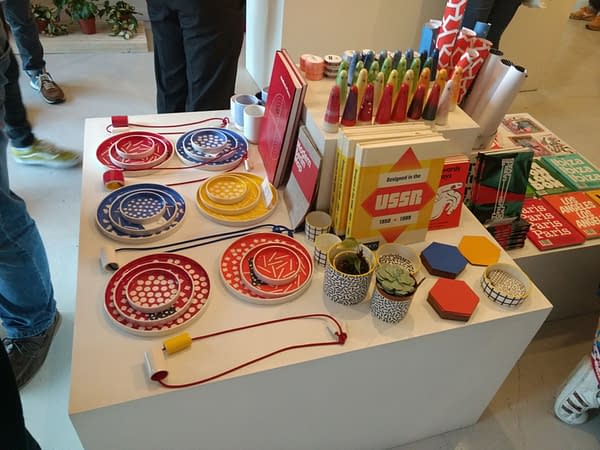 Which, given the greyness of the skies was a blessing, though thankfully the rain held off. Water, comics and posters do not sit well together.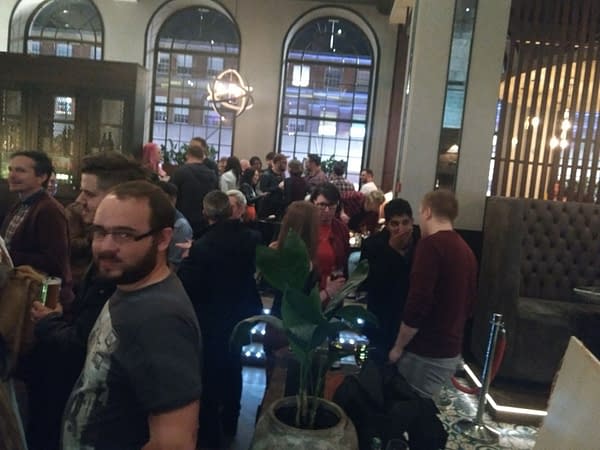 And so off to the Radisson Blu hotel we went for a pre-event mixer of comic pros, more comic pros, even more comic pros and the occasional fan.
And the face of the man who has just sold his Dark Horse comic, Resident Alien, to Syfy for a TV series. Happy happy Peter Hogan.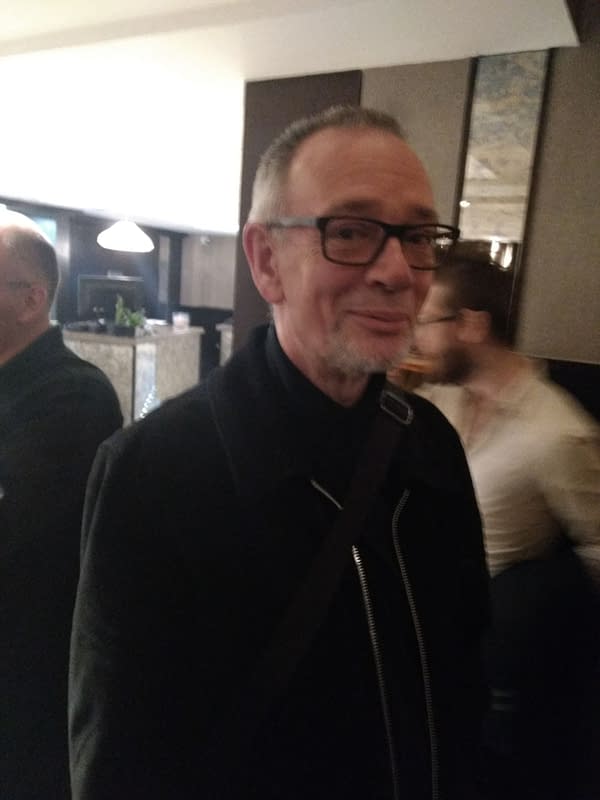 Honest.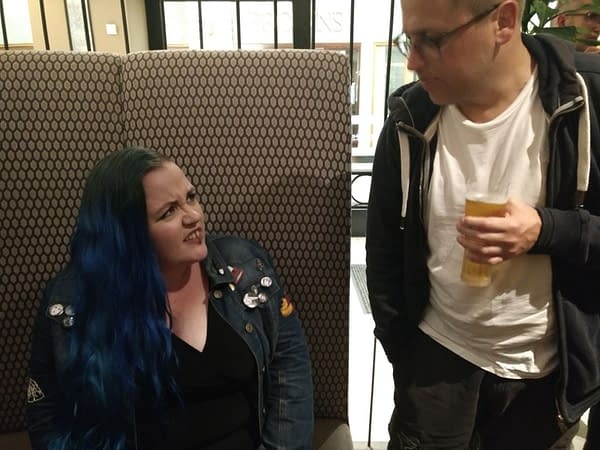 Yeah, not even Leah believes it. Who is looking brilliant by the way. Hell of a year, but she is amazing. Get her to show you her scar. And the postcard of her new upcoming graphic novel.
The doors are just opening to Day One. Let's see what we can find…
Enjoyed this article? Share it!