Games Workshop is wasting no time in getting fans of the Genestealer Cults all the gribbly goodies their hearts desire! Buckle up, buttercup… there's so much coolness coming to Warhammer 40,000!
Wave 1 of the Genestealer Cults sets is already out in stores, and we're big fans of the Atalan Jackals box; all of those crazed bikers are super cool looking, and we can't wait to see them tear up the battlefields of the 41st Millenium!
Good bikes need great support, though, and the Jackals can look forward to help from this four wheeled bruiser: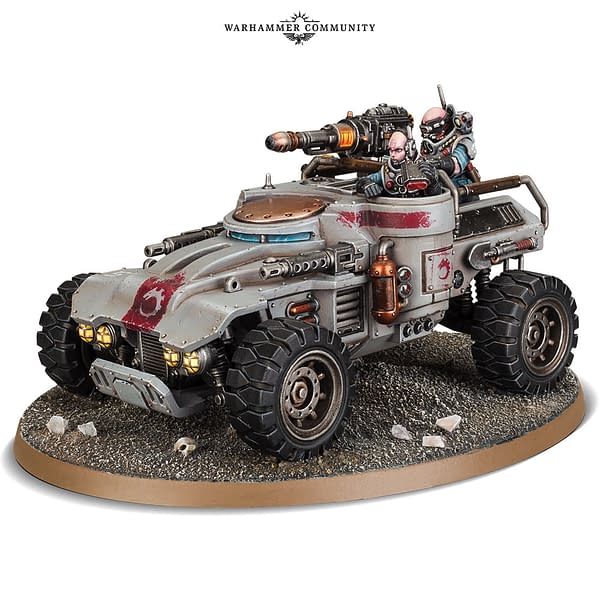 That's the Achilles Ridgerunner, which can be equipped with long ranged weapons or loaded out to be a fast moving scout vehicle. The crew looks perfectly ready to lay down some long-ranged pain!
A couple of models from larger boxed sets will be making their single-figure debut this month: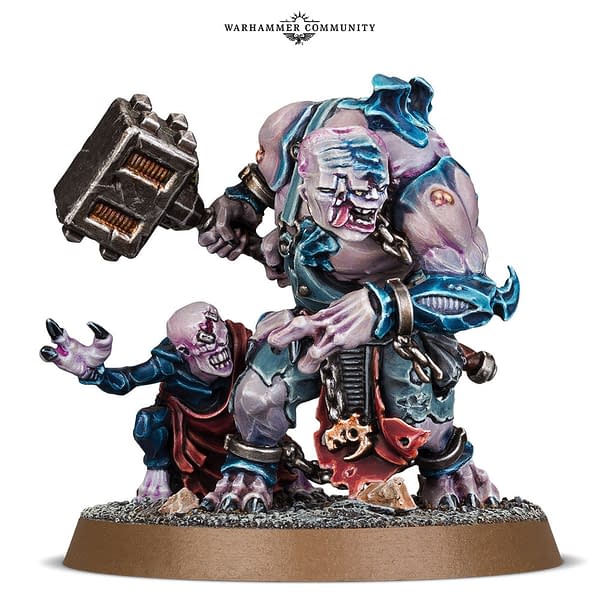 A champion amongst the mutant aberrants of the cult, the Abominant is a misshapen wrecking ball of muscle and chitin that wields a heavy bludgeoning instrument as if it weighs no more than a switch of willow. It is guided by a Mindwyrm Familiar, a diminutive bio-psychic construct that is given life in the decaying slurry found in a Patriarch's lair.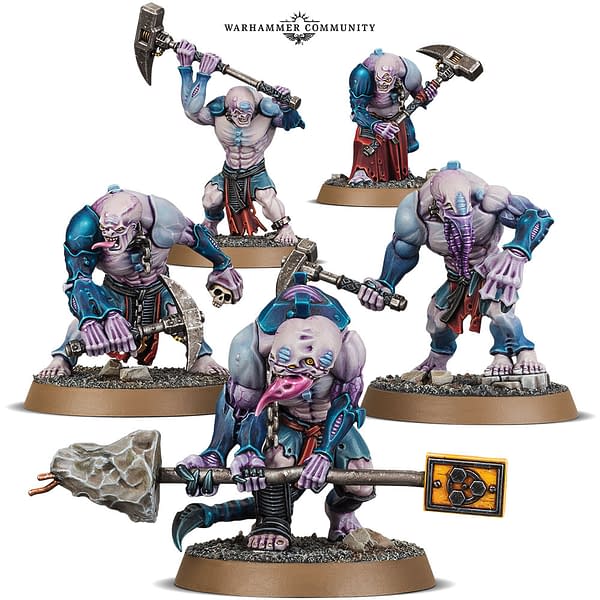 Misshapen, lumpen and inhumanly strong, the Aberrants are the repugnant offshoots of the brood cycle. Though dim-witted, their instinctive need to defend their broodkin makes them valuable assets to the cult. With heavy industrial tools raised, they cause impressive carnage with only their brute force and single-minded determination.
And here's the Biophagus, our personal favorite of the bunch- and it looks like it's bring your freaky mutant kid to work day!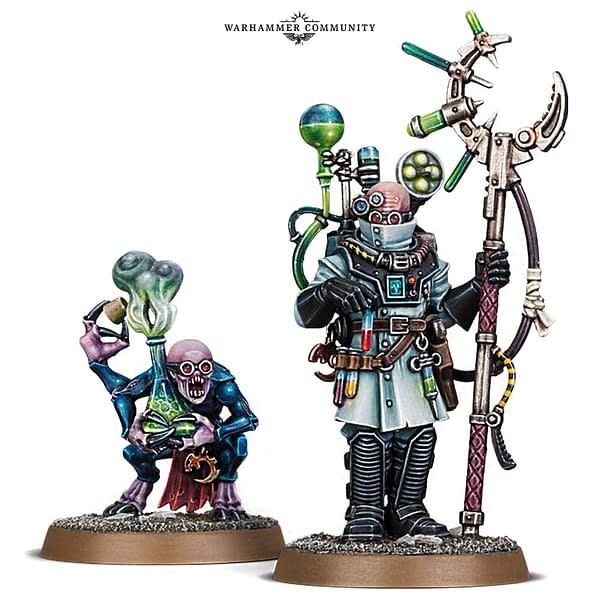 A master of gene-manipulation and bio-alchemy, the Biophagus is responsible for industrialising the process of indoctrination and infection. They concoct devious new contaminants that infect their victims with xenos genetics, morphing their body and mind, and rendering them susceptible to the sinister influence of the cult. A Patriarch may grant the Biophagus a Familiar, a scuttling assistant that sneaks into safeguarded facilities to disperse chemical agents into watersumps or air filtration bellows.
All of these models are available for pre-order from your local game store now!
Enjoyed this article? Share it!