The Great Amazon $14.99 Graphic Novel Sell Off Of 2010 Are you a trade-waiter? Even better, do you put off buying a trade paperback or hardcover collection until there's a sale? Then stop what you are doing and clear your shelves. Amazon is blowing out huge amounts of desirable Marvel, new and old, for $14.99 or less a piece – some that haven't even been released yet. When they're gone, they're gone, but this is an incredible opportunity for retailers and customers alike.I've just placed a $500 order and that's the bare minimum I could get away with.
Indeed as I've started writing these pieces, the $14.99 price point has been dropping on a number of items… not sure how long this will hold.
So what kind of books?
Well, the grand daddy is The Ultimates Omnibus, twenty-eight oversized issues by Mark Millar and Bryan Hitch, in hardcover, for $14.99 (now down to $8.24 and the sixth best-selling book on Amazon). Then there's The Death Of Captain America Omnibus, Ed Brubaker and Steve Epting's oversized hardcover collection of Captain America #25 till #42, for $14.99. As a point of comparison, the previous Captain America Omnibus volume is going for north of $50. The Ed Brubaker Daredevil Omnibus Vol 1 and the Brian Bendis/Alex Maleev Daredevil Omnibus Vol 2 both for $14.99 each. Matt Fraction and Salvador Larroca's Invincible Iron Man Omnibus also $14.99. What is going on here? Books with a retail price of anything from $75 to $100 are going for a fraction of the price that, given the size of these monstrosities, would hardly cover the postage.
Classic work is also getting the boost. Whether it's Frank Miller and Chris Claremont's Wolverine Omnibus (now $8.24 and the 9th best-seller on Amazon), the Secret Wars or Secret Wars II Omnibuses, or Stan Lee and Jack Kirby's early Fantastic Four , Hulk, Iron Man or X-Men Omnibuses,
No wonder the Twilight Graphic Novel has been pushed back into fourteenth place on the Amazon graphic novels list right now. And Diary Of A Wimpy Kid volumes have been, for the first time in ages, pushed out of the top twenty.
Other gems include The Golden Age Marvel Comics Omnibus, the Howard The Duck Omnibus, the Amazing Fantasy Omnibus, Tomb Of Dracula Omnibus or the Criminal Omnibus. I think you can guess the price.
And it's not just Marvel. The Complete Invincible Library HC Vol 1, 800 pages that retails for $125? That's right, $14.99. And all the Ultimate Invincible HC volumes 1, 2, and 3 are all also $14.99 – in case you want to pay double for easier portability.
Same with the 800+ page Madman Garguanta by Mike Allred, collecting so much Madman goodness for $14.99 or the Complete Bone, ever issue ever drawn.
And even outside of the massive tomes, are bargains waiting. Avengers Forever HC, Old Man Logan HC, Utopia HC, Civil War HC, X-Men Mutant Massacre HC, All five Punisher Max HC volumes, Incredible Hercules: Sacred Invasion HC, House Of M: Spider-Man, Fantastic Four & X-Men HC, Powers Definitive Collection Vol 2 and Vol 3, X-Men Messiah Complex HC, Nextwave: Agents Of Hate, Avengers Disassembled: Iron Man, Thor & Captain America HC, New X-Men Ultimate Collections Vol 1, 2, and 3, and plenty more.
Even books that haven't been released yet, like the Complete Bloom County HC Vol 2 (Vol 1 is only discounted to $26… but the limited edition signed Vol 1 is $14.99!) , the Marshal Law Omnibus, X-Men Inferno Crossovers HC, X-Necrosha HC and Punisher Dead Or Alive… what is going on here?
Don't ask, don't tell, just start ordering.
---
---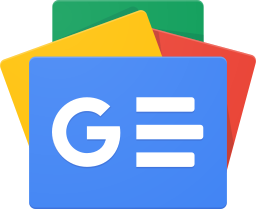 Stay up-to-date and support the site by following Bleeding Cool on Google News today!