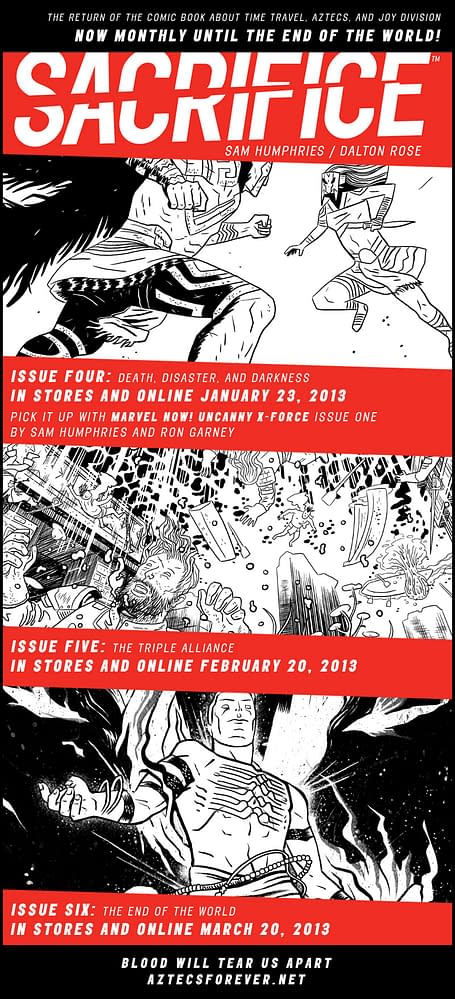 It's been quite a wait. And now you are having to wait a week later.
But the micro-distributed Sacrifice #4 by Sam Humphries and Dalton Rose has been bumped one extra week to coincide with the release of Sam Humphries' X-Force #1 on January 23rd. And there's a relaunch party for both books at Collector's Paradise in Los Angeles on the same date.
SACRIFICE #4 (of 6) "DEATH, DISASTER, AND DARKNESS"
Writer: Sam Humphries
Artist: Dalton Rose
Colored by: Pete Toms
Letterer: Troy Peteri
Production: Phil Smith
Art Director: Dylan Todd
Editor: Alejandro Arbona
Genre: Fantasy/Action/Adventure
On-sale date: January 23, 2013
Format: Standard size, full color, 24 pages
Publisher: Self-published, self-distributed
Cover price: $3.99
FIRST PRINTING cover by Dalton Rose, limited to 1,100 copies!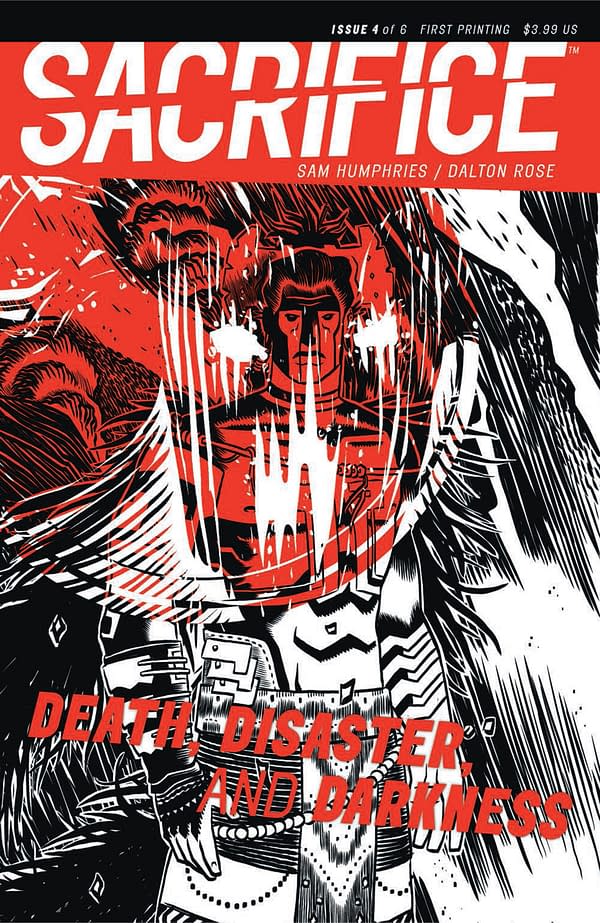 THE JADE EDITION variant cover by Emma Ríos, limited to 100 copies!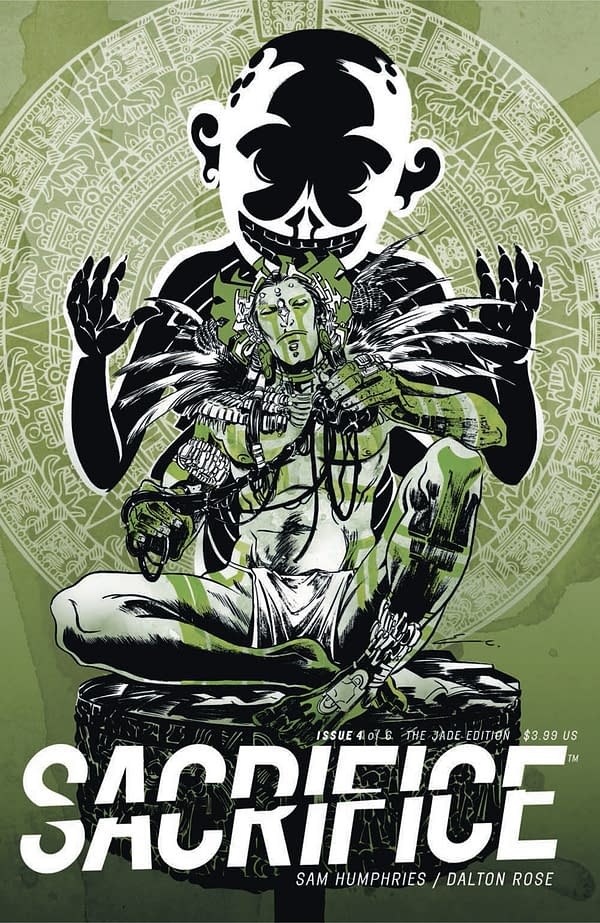 THE OBSIDIAN EDITION variant cover! Available EXCLUSIVELY at TFAW.COM and Things From Another World retail stores! Limited to 250 copies!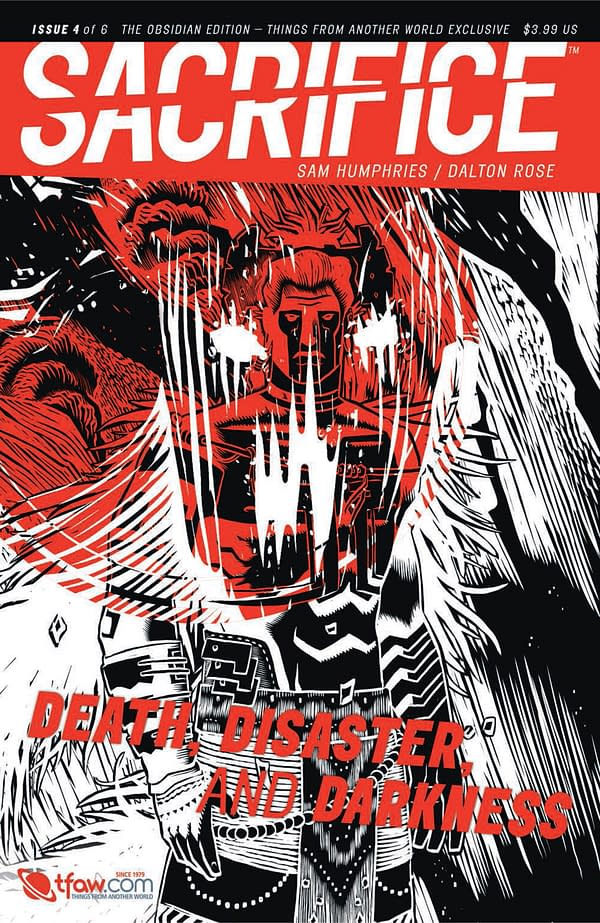 Here's the solicit;
Hector is out of the jungles and into the city, caught between warring factions and forced to do the unthinkable: sacrifice a human being! With death, disaster, and darkness on the horizon, how far will Hector go to save the Aztec Empire!

Join Hector, a dude on a one-way trip through the past, the present, and the psychedelic into the the glory of the Aztec Empire in SACRIFICE — a new comic book by SAM HUMPHRIES (writer of ULTIMATES, UNCANNY X-FORCE, OUR LOVE IS REAL and rising star DALTON ROSE.

SACRIFICE is a full-color, self-published, six-issue limited series with colors by PETE TOMS, lettering by TROY PETERI, production by PHIL SMITH, art direction by DYLAN TODD, and edited by ALEJANDRO ARBONA.
Enjoyed this article? Share it!