It's not International Talk Like A Pirate Day is it?
Tomorrow sees the publication of Justice League #11 and Batman #58. Both out on the same day and both showing a new status for two of their lead characters.
In the recent Justice League/Aquaman Drowned Earth Special, Superman came a cropper at the hand of one of the Ocean God invading Earth.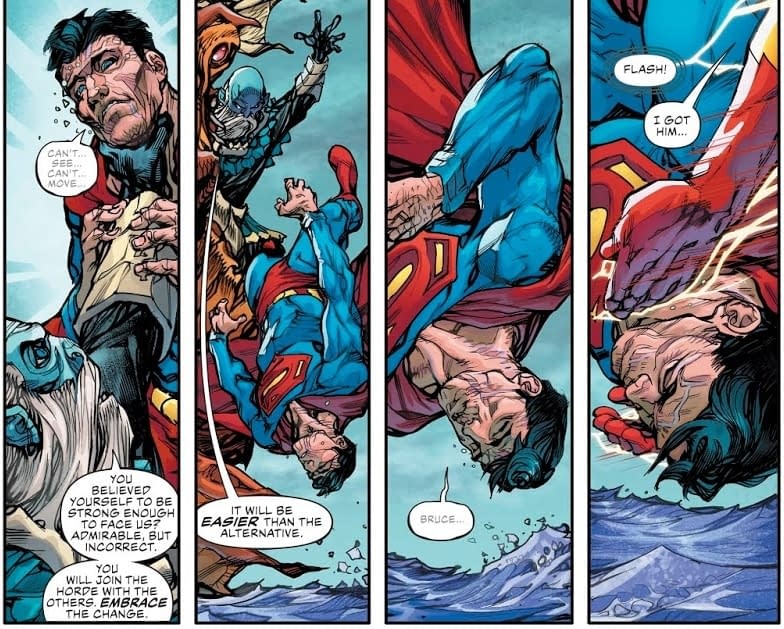 And in Justice League #11 he has managed to fashion himself a Superman-style eye patch as a result.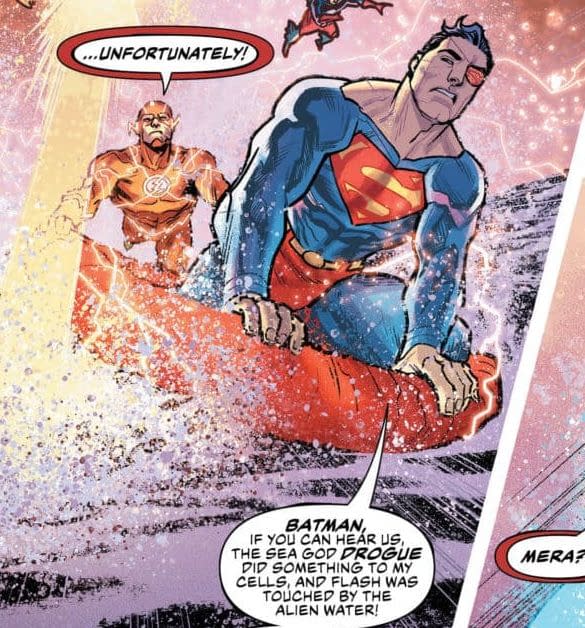 There's no specific explanation of this beyond cell manipulation, or why it is necessary, or how Superman managed to fashion one with his symbol on it from thin air. Maybe he did something like this?
You can read the full preview here.
Meanwhile. Batman #58 is also following up on other comics, namely Red Hood And The Outlaws. Which gave us this lovely scene.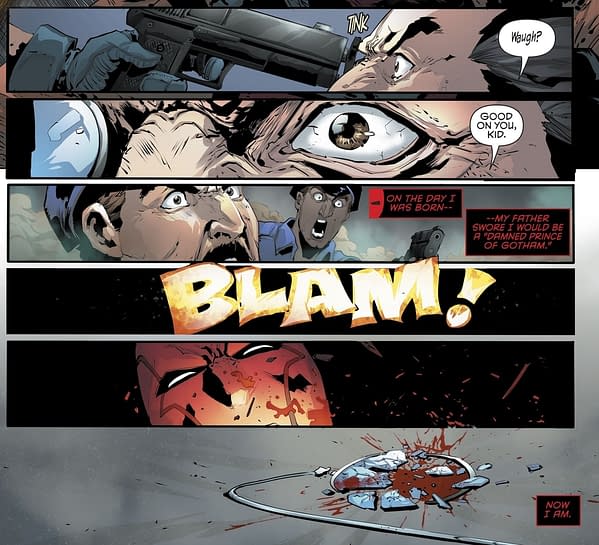 And even though the cover sees a Penguin with an intact right eye…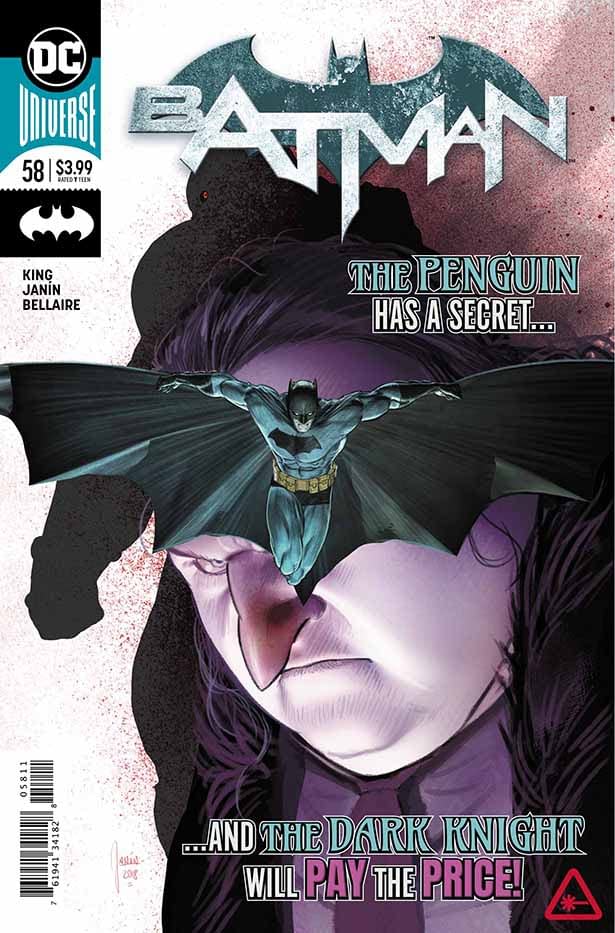 The inside of the comic does not. He's got a patch too.
And you can read that full preview of Batman #58 below, courtesy of Nerdist and their watermarks.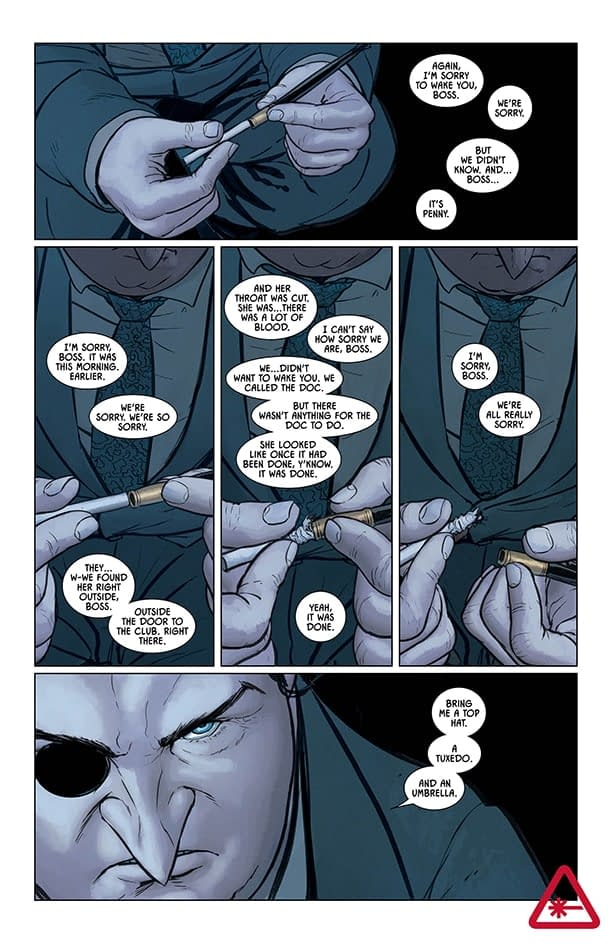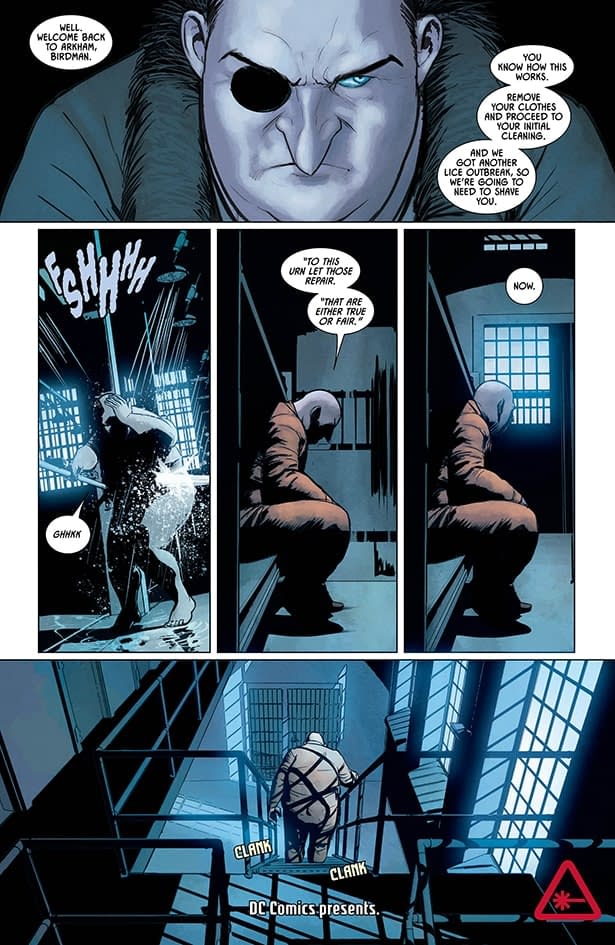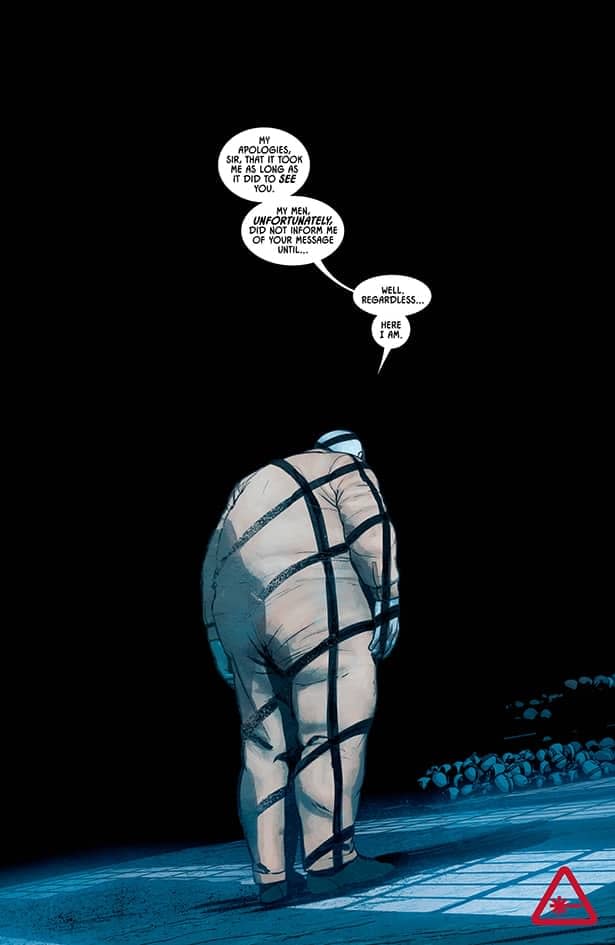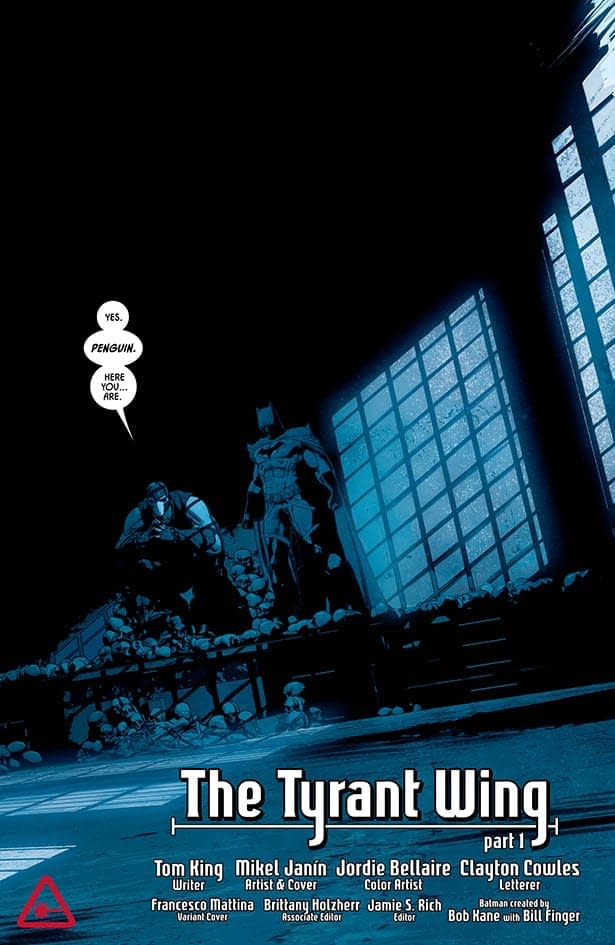 Oh look everyone, it's Bane and Thomas Wayne… straight out of Batman #50.
Both out tomorrow. Sadly no free eyepatches are included. Arrrr.
Justice League #11
(W) Scott Snyder (A/CA) Francis Manapul
"DROWNED EARTH" part two! The Justice League is scattered across the Seven Seas, pursued by the Ocean Lords and their army of alien mercenaries and constantly at risk of turning into fish monsters. You know, just a day at the beach. Their only hope lies in the crippled Aquaman, who believes the road to victory lies in unleashing equally vengeful gods on Earth's oceans. Meanwhile, Batman guards the Totality in the sunken Hall of Justice, where no one can attack him…or can they?
In Shops: Nov 07, 2018
SRP: $3.99

BATMAN #58
(W) Tom King (A/CA) Mikel Janin
The Dark Knight waddles into a turf war with the Penguin! Still reeling from the attacks on his Bat-Family and reputation, the Caped Crusader looks to track down the mysterious operator lurking behind the scenes in Gotham City. As the hunt rages on, Batman runs "a fowl" of Oswald Cobblepot. But the Penguin is on Batman's side for once, and the crime boss sees dangerous things on the horizon. How can he convince the Caped Crusader he's on the level?In Shops: Nov 07, 2018
SRP: $3.99
Enjoyed this article? Share it!