Welcome to Thank FOC It's Friday, a semi-weekly mailing list, similar to The Daily LITG, but (mostly) every Friday and planned to coincide and cover the demands of Final Order Cut Off. The date when retailers have a last chance to amend their advance orders for comic books without penalty. A final chance for publishers to promote books while orders can still be added. And a time for credits to be amends, new covers to be revealed and a final push given. This is an attempt to sift through them all and find the most relevant items.
You can sign up here or with the form at the bottom.
So what's FOC'ing today?
More of the Hallowe'en Comic Fest titles are up for FOC, including Sonic The Hedgehog.
DC's Year of The Villain takes in Batman And The Outsiders #5, Catwoman #15, Detective Comics #1011, Flash #78, Hawkman #16, Justice League Odyssey #13, Superman #15, Wonder Woman #78 and Riddler: Year Of The Villain #1.
Launch of Gotham Monsters #1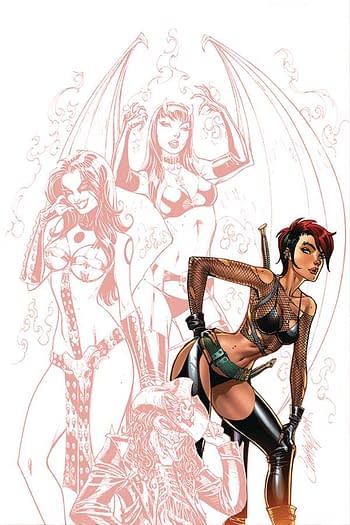 Chastity #1 launches from Dynamite by Leah Williams and Daniel Maine with these FOC covers by Jay Anacleto and by J Scott Campbell.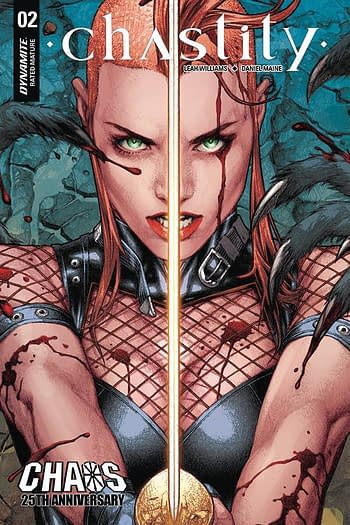 Once & Future #1 is being fast-tracked to a fourth printing, with a cover by Jakub Rebelka.
If Canto is still a thing for you, #4 is up for FOC with a 1:10 variant.
Napoleon Dynamite is also launching as a comic book from IDW with a 1:10 tiered variant.
And so is Jonathan Mayberry and Alex Sanchez's Pandemica #1. Worth keeping an eye on, that one.
How was Coffin Bound #1? Coffin Bound #2 by Dan Watters and Dani is up for grabs along with the third print of Coffin Bound #1.
Talking of which, Something Is Killing The Children #1 is being fast-tracked to a second printing with a cover by Dani.
How was Reaver #2? Reaver #3 is up for FOC as well as Reaver #2 second printing.
The launch of Trees: Three Fates from Warren Ellis and Jason Howard – with added discount for copies of three and above.
Absolute Carnage has more tie-ins – Symbiote of Vengeance #1, Vs Deadpool #3, Silver Surfer Black #3 and Venom #18. It's all connected. Also Cates-fans, Babyteeth #16 is getting resolicited. Don't miss it.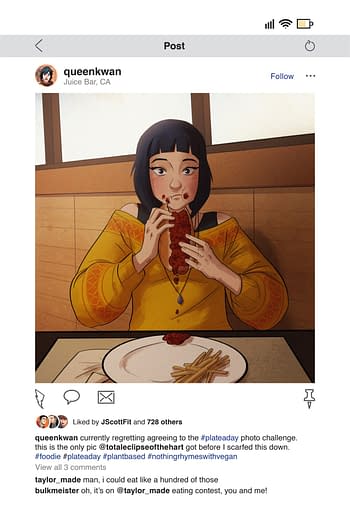 Saban's Go Go Power Rangers #23 now includes an open-to-order FOC Cover by Johanna the Mad.
Marvel is reviving its magazine Crazy in the light of DC's cancellation of MAD.
Marvel debuts King Thor, for the finale of Jason Aaron's run with the character.
Miles Morales: Spider-Man #10 is the 250th issue of the character, and brings back more of his Ultimate Universe origins, including the Ultimate Green Goblin.
Powers Of X #4. Of course.
Ronan Island #6 now includes an open-to-order FOC cover by Takeshi Miyazawa
Doctor Who's 13th Doctor series has an end of season finale with #12…
What's on your FOC?
Sign up below and we'll see what Thank FOC It's Friday brings next week… on time possibly.
Enjoyed this article? Share it!