Welcome to the pretty-much-mostly-daily Lying In The Gutters. A run around the day before and the day ahead. You can sign up to receive it as an e-mail here.
The 5 most-read stories yesterday
Happening today:
And noting their birthday today: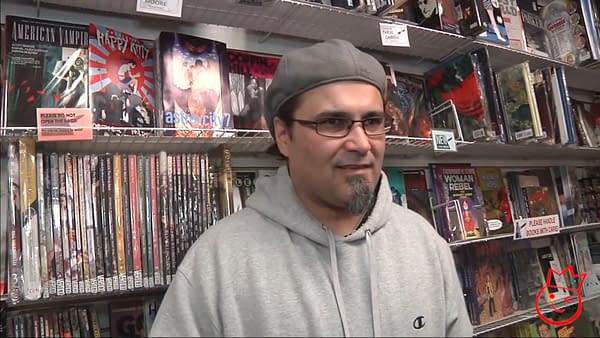 Howard Porter, artist on JLA, The Flash, The Ray, Justice League 3000, Scooby Apocalypse.
Bob Larkin, painted cover artist for Marvel and DC.
Doug TenNapel, creator of Earthworm Jim, Creature Tech.
Matt Campbell, artist on Mythica.
Nicolas Grivel, former senior editor at Hachette France.
Neil Loughrie, former publishing co-ordinator at Boom.
Jason Badower, art director at Spacedog.
Gerard Jones, co-creator of Prime and Hulk 2099, writer on Justice League, currently incarcerated for charges related to possession and distribution of child pornography.
Sandra Chang, artist on Green Hornet, Kato, Sin Metal Sirens and Blowjob.
Tom Mason, Malibu writer/editor on Robotech, Shattered Earth, Paranoia.
Subscribe to our LitG Daily Mailing List
Enjoyed this article? Share it!