We Be Geeks Episode 141: NYCC Recap & Get Spy, Got Cast With Chelsea Alden And David Beatty
Bleeding Cool welcomes back We Be Geeks, hosting a variety of guests and covering a wide range of geek topics. This week on We Be Geeks: The team start off with a little NYCC recap. David Beatty and Chelsea Alden were the guests of honor tonight giving an inside scoop on their hit web series, Get Spy. Created by Beatty, it's a show about Spys on a budget, so you can imagine what type of situations they get into. From how the web series for started, to what Chelsea & David's favorites spy shows are, this episode will keep you entertained. Get Spy has a really neat website, and they are currently working on season two. So you have time to catch up before the new season drops. You can find out all the details of this great show, and cast here.
Subscribe today on iTunes and Stitcher and leave a 5 star review. Leave a voice mail on the Geek Revolution hotline at 321-219-8227. Email us at webegeeks (at) webegeeks dot net with any news, questions or comments.
Follow us:
Twitter: @webegeeks, @JulzHendricks, @nesofgeek, @geek_happenings
Facebook: We Be Geeks
Check out our Patreon and support the show: http://www.patreon.com/webegeeks
Superheroes by day, Podcasters by night! The We Be Geeks Podcast is hosted by Mike Ehmcke (@webegeeks) Along with Julz Hendricks (@JulzHendricks), Derrick Nadeau (@nesofgeek) and Brett Dasilva (@geek_happenings) as Co-Hosts, this podcast is on fire! You can find us on Facebook (https://www.facebook.com/webegeekspc) as well as the We Be Geeks official site. (http://webegeeks.net/) Check out our Patreon and support the show http://www.patreon.com/webegeeks
---
---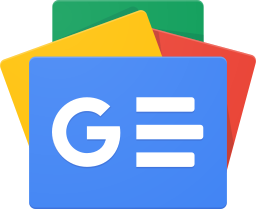 Stay up-to-date and support the site by following Bleeding Cool on Google News today!