X Of Swords Creation Followed by Stasis and Destruction – Maybe
The Amazon listing for the X Of Swords collection used to list all the titles that it would collect. Marvel has previewed the event by announcing X Of Swords: Creation #1 by Jonathan Hickman, Tini Howard and Pepe Larraz and there is more to follow. "Threatened by powerful forces from the unknown, ten mutants will rise up to defend their home. Arming themselves with legendary blades both new and familiar, mutantkind will finally meet its mystical destiny. Impacting the entire X-Men franchise and setting the stage for the future of mutantkind, X OF SWORDS will be a modern X-Men epic that both longtime and new X-Men fans can't miss."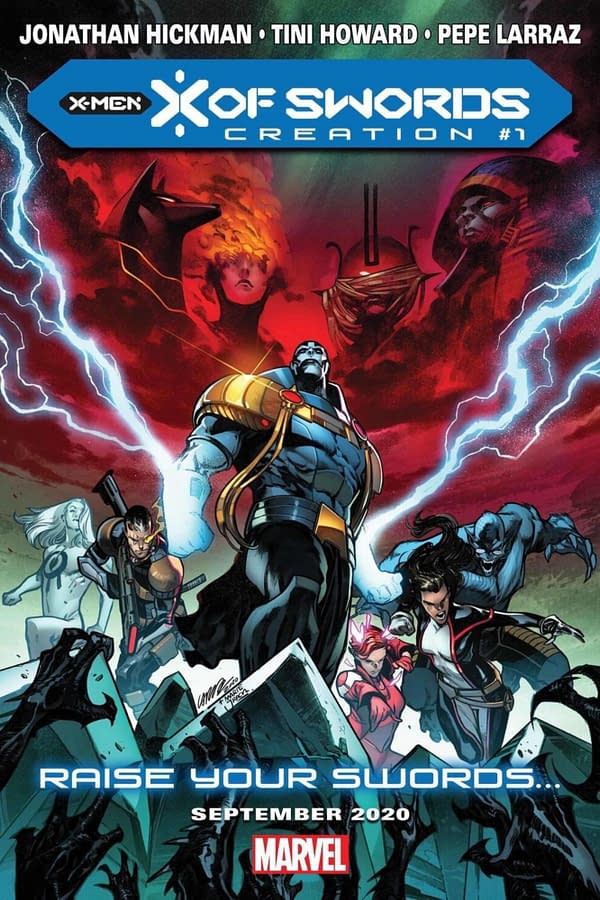 Here is how Amazon had it back in the day:
X Of Swords: Creation #1
X Of Swords: Stasis #1
X Of Swords: Destruction #1
X-Men #12-14
Excalibur #12-14
Marauders #13
X-Force #13
New Mutants #13,
Wolverine #6
Cable #5
Hellions #5
X-Factor #4
X of Swords: TBD #1
But is that right? X-Men Senior Editor Jordan White throws some mud on the situation over on Twitter.
It has now been removed by Amazon. They got the first title right, though, it seems. Of course, there has also been a pandemic going on so who knows how things have been changed or rescheduled. Still, remember, it looked like it really began in Cable #1. When Teen Cable gets his sword, plucked from the paw of an alien monster.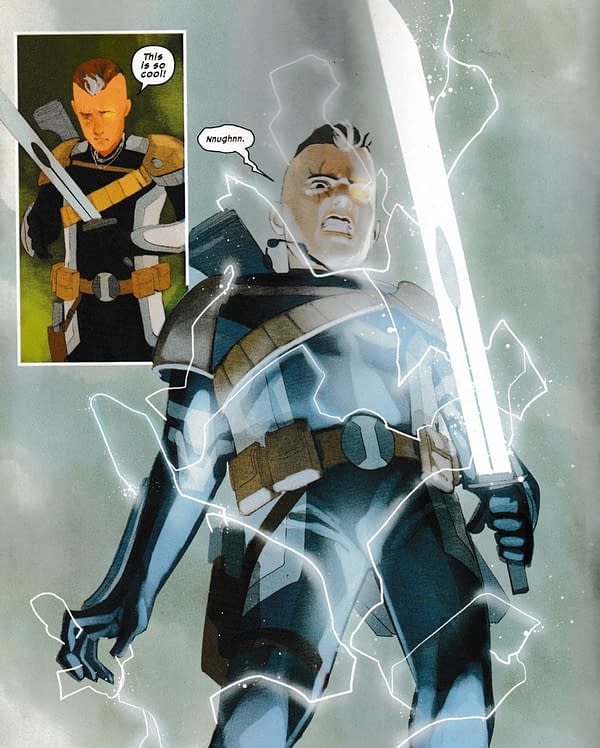 We learn who had it before it ended up embedded.
This sword is the Light Of Galador, owned by the first of the Spacknights of Galador. They may not be able to say his name anymore… but that's Rom, Space Warrior. Now owned by Hasbro and licensed to IDW, but Marvel still owns all the aspects that they brought to the party.
And the remaining knights are awakened and on their way…
A fleet of space knights heading to Earth? Is this where it all begins?