This week's episode of ABC's Marvel's Agents of S.H.I.E.L.D. brought Enver Gjokaj's Daniel Sousa into the Agents' world and from the looks of next week's episode "Out of the Past," Sousa's backstory is going to play a major part in whether or not the Chronicoms get their way and our heroes' futures are toast. Thankfully, Gjokaj is joined by showrunners Maurissa Tancharoen, Jed Whedon, and Jeffery Bell for the following look behind the scenes on the season. In the clip below, the trio discusses what Sousa's presence means for the seventh and final season as well as the impact our Agents will have on his future.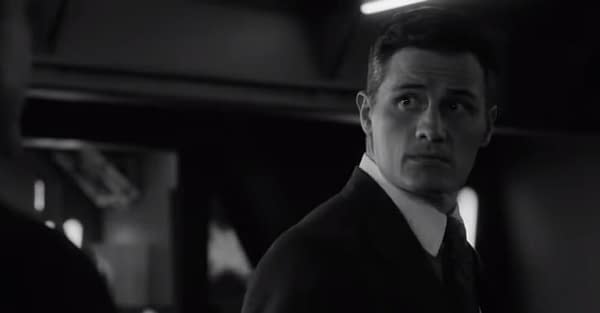 Recently, Gjokaj shared his thoughts on Agent Peggy Carter's (Hayley Atwell) Avengers: Endgame "happily ever after" with Steve Rogers (Chris Evans). In the ABC series Agent Carter, Carter and Sousa appeared set for a future together but in the blockbuster film, fans learned otherwise. Putting aside the issue that Carter and Rogers' marriage wouldn't take place in the same timeline as Agent Carter, Gjokaj is not only fine with Carter's Endgame future but he explains to EW that he feels it actually fits more in line with where the ABC series was giving:
"To be honest, it's so clear in the writing and it's so clear in the way Hayley plays it that [Steve] was never gonna be replaced. I think that was the beautiful tragedy of his attraction to her is that he knew that and he wanted to be with her anyway. He knew he was always going to be second place, and I think that's a little heartbreaking about Sousa."
Marvel's Agents of S.H.I.E.L.D. season 7, episode 4 "Out of the Past": It was just another average morning on July 22, 1955, when Agent Phil Coulson realized the importance of that day in the S.H.I.E.L.D. history books. With a chip on his shoulder and a genre-bending glitch in his system, he'd set into motion a chain of events that would hopefully preserve the timeline as we know it and ensure those pesky chronicoms get the ending they deserve. What could go wrong? Guest starring is Joel Stoffer, Tobias Jelinek, Neal Bledsoe, Larry Clarke, and Enver Gjokaj. Directed by Garry A. Brown, and written by Mark Leitner.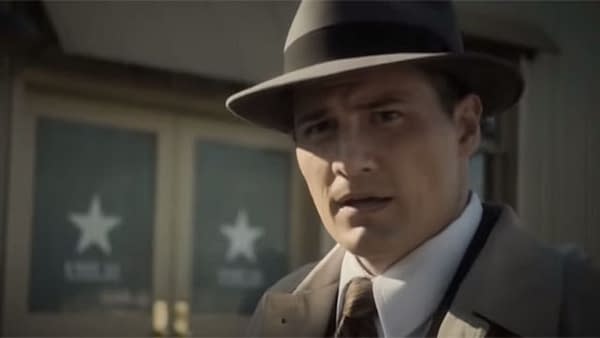 The ABC series stars Clark Gregg as Agent Phil Coulson, Ming-Na Wen as Agent Melinda May, Chloe Bennet as Daisy Johnson, Elizabeth Henstridge as Agent Jemma Simmons, Iain De Caestecker as Agent Leopold Fitz, Henry Simmons as Director Alphonso "Mack" MacKenzie, Natalia Cordova-Buckley as Elena "Yo-Yo" Rodriguez, and Jeff Ward as Deke Shaw. Enver Gjokaj, Joel Stoffer, Tobias Jelinek, Joe Reegan, Nora Zehetner, Greg Finley, Luke Baines, and Patton Oswalt guest star. Produced by ABC Studios and Marvel Television, the series was co-created by Joss Whedon, Jed Whedon, and Tancharoen, who also serve as executive producers alongside Jeffrey Bell and Jeph Loeb. ABC Studios is a part of Disney Television Studios, alongside Twentieth Century Fox Television and Fox 21 Television Studios.
Enjoyed this article? Share it!