The Batman Tattoos That Won It, in Channel 4's Naked Attraction Dating Show
Naked Attraction is a British television dating game show, broadcast at night on Channel 4, in which a clothed person selects one other contestant to date from six naked people, whose bodies and then faces are revealed through successive rounds, from the bottom half up. Broadcast late night, nothing is blurred or blanked, everything hangs out. Any bars on the screencaps below are placed there by Bleeding Cool as we have different rules.
Body diverse and body-positive, gay, straight, bi, Naked Attraction has against the odds managed to not be judgemental, rather choosing to reflect people's individual physical tastes, and in looking for the positive rather the critique. And, yes, it generally has to be seen to be believed, especially considering each episode has seven people quite happy to be fully naked in front of the nation.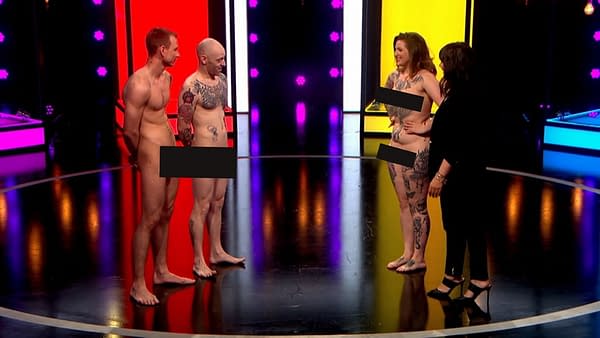 The show has just started its fifth series/season this week, which in its first episode included one straight woman choosing from tattooed men. And, in the final round, it was the tattoos that made the difference.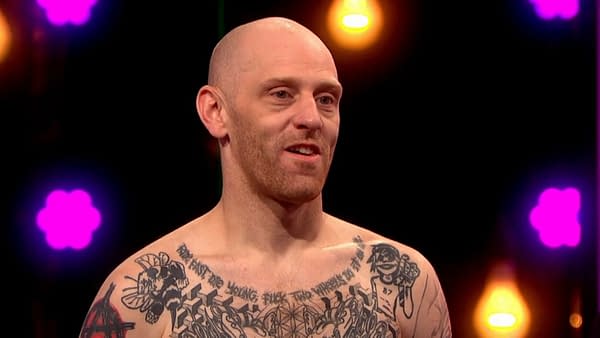 While one had major body-wide tattoos including the work of Jamie Hewlett, that on the surface seemed more in keeping with the woman's own tattoo scheme…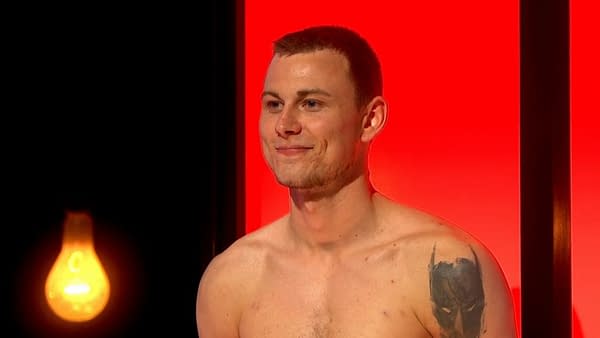 …in the end, she went for the guy with a Venom and a Batman tattooed on his arm. But it was his Batman tattoo that swung it for her, as he also noted she had a Batman logo tattoed above her vulva. Or, as she referred to it, her Batcave.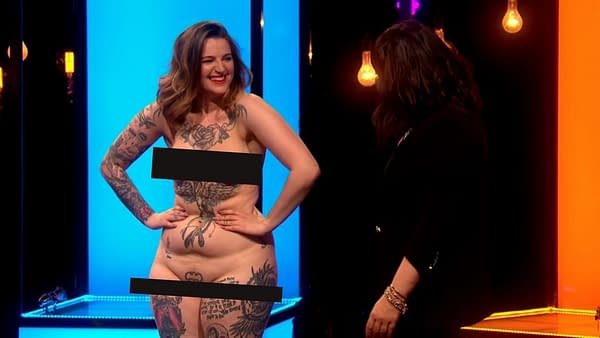 One month later, they're both dating each other, going away together, and he's introduced her to his family.
Maybe DC Comics should revisit their reaction to that first issue of Batman Damned… they may have got it all wrong.
Naked Attraction airs on Channel 4 at 10pm on Wednesdays, and all five series so far are available for streaming on the All4 app,