'Chilling Adventures of Sabrina: Part 2': Check Out The Fiery Official Trailer!
When the hands on the clock strike midnight on Friday, April 5 (ummm… that's pacific time: the hands of the clock will be at 3 a.m. for you east coasters), "The Witching Hour" will once again be upon us, with Roberto Aguirre-Sacasa's Chilling Adventures of Sabrina: Part 2 set to work its magic for Netflix. Now with the series having already been renewed for 16 episodes (or Parts 3 and 4), Netflix is giving viewers a look at the official trailer for the series' season 2 return – and from the looks of things, The Beast might need to have a little one-on-one with Sabrina about what signing his book really means…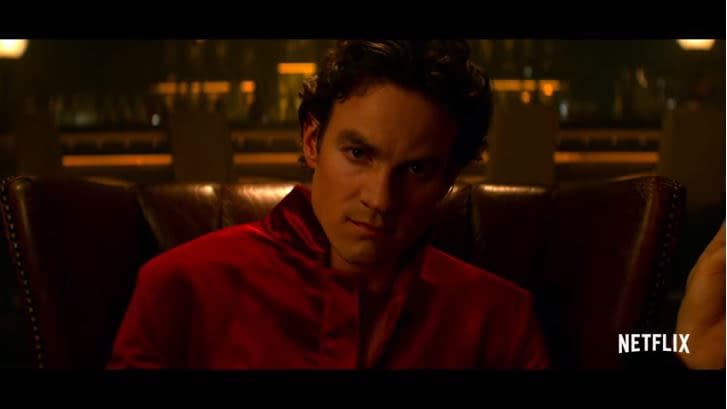 …and he really doesn't look like he's interested in a negotiation. Here's your first official look at Netflix's Chilling Adventures of Sabrina: Part 2:
It's a wicked world out there, and Sabrina is brewing up trouble. After signing her name in the Book of the Beast, Sabrina (Kiernan Shipka) struggles to find the balance between her place in the mortal world and her new darker side. New challenges await Sabrina in Part 2, including having to choose between the familiar mortal Harvey Kinkle, and the sexy warlock Nicholas Scratch. She may have signed her name to the Dark Lord, but that doesn't mean she isn't willing to raise a little hell.
Let's not forget the following preview images released earlier this month, giving us a glimpse at what life will be like for Sabrina (Kiernan Shipka) now that she's signed the Book of the Beast. From the looks of things, it would appear Ms. Spellman is still trying to live in two different worlds… but how long can it last?
Especially when the Dark Lord himself comes a'callin…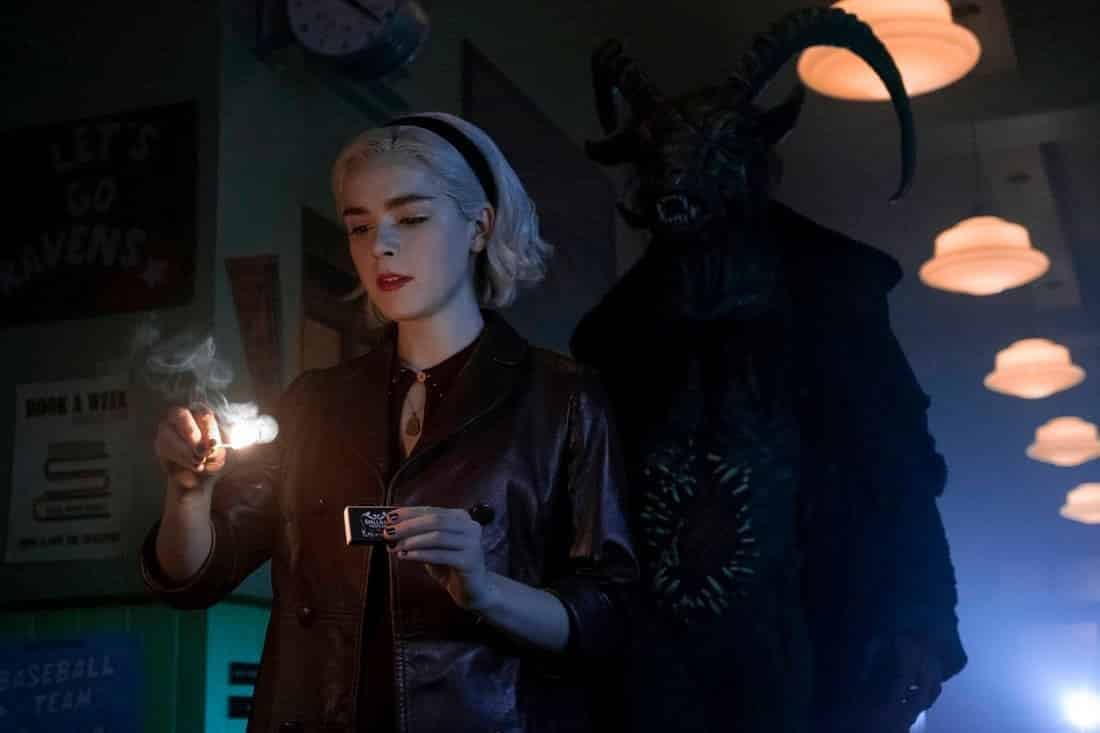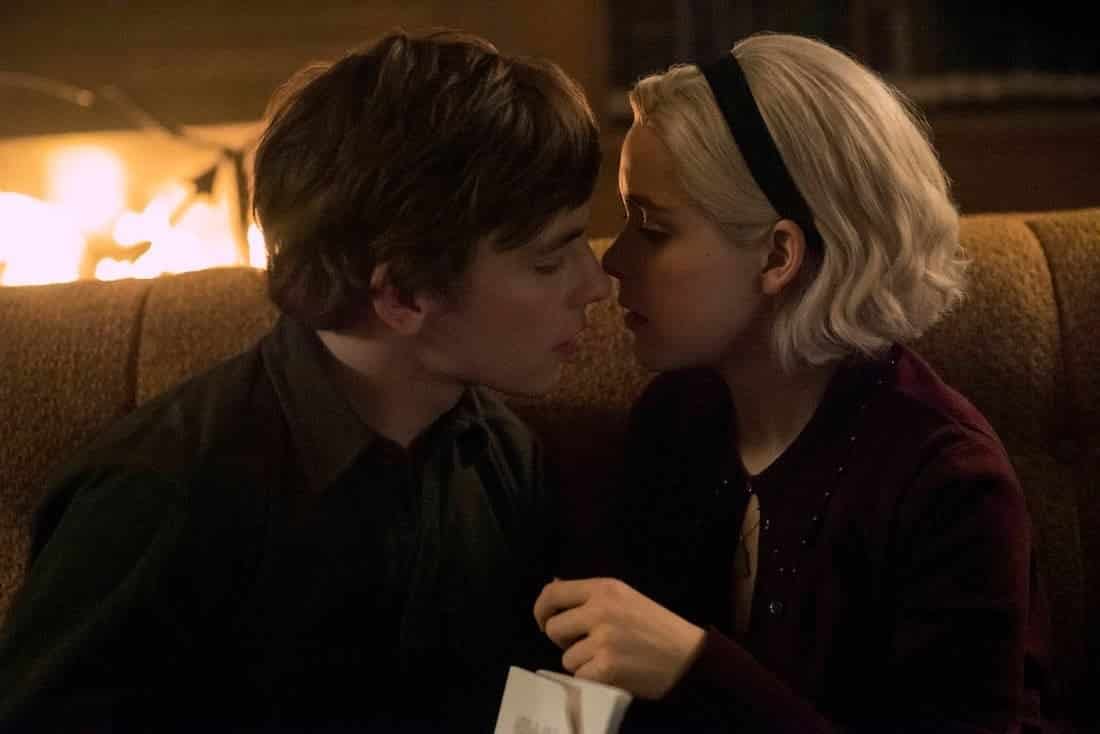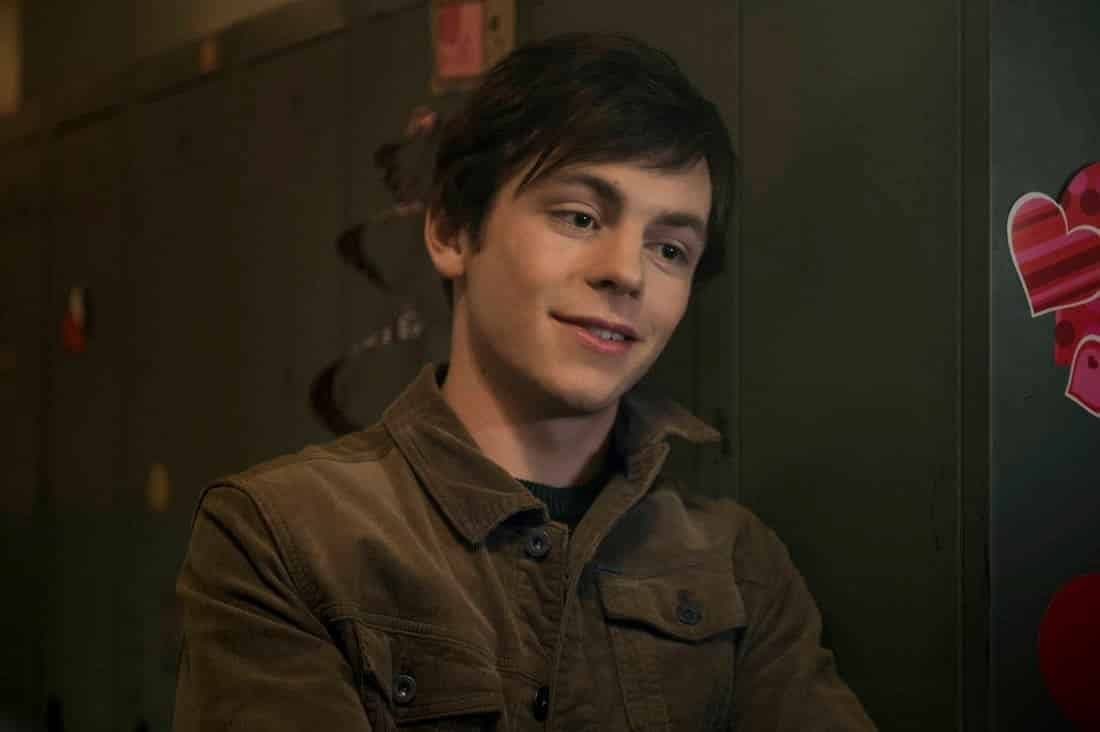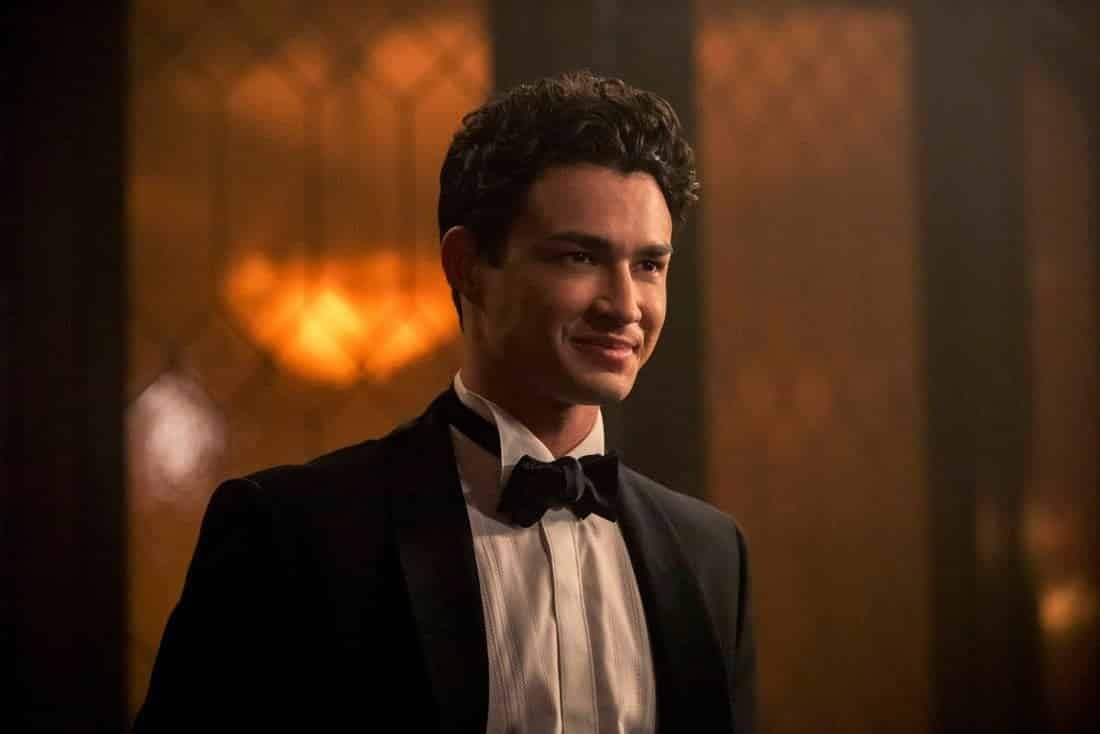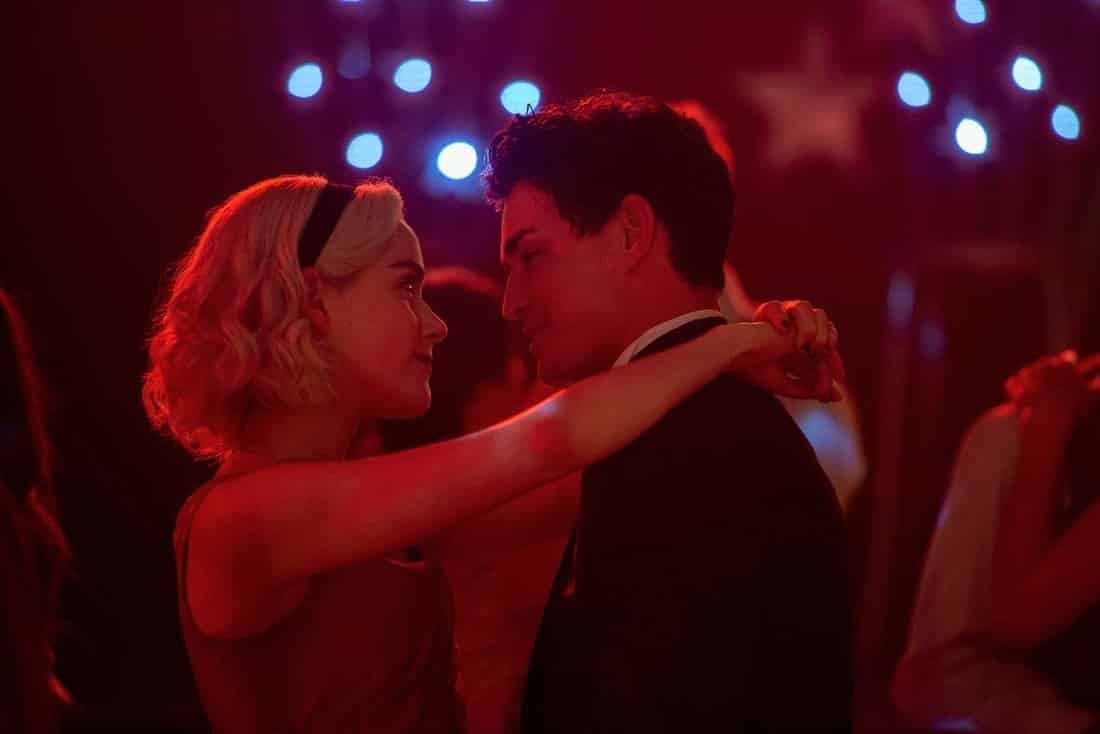 Chilling Adventures of Sabrina stars Kiernan Shipka, Miranda Otto, Lucy Davis, Ross Lynch, Michelle Gomez, Chance Perdomo, Jaz Sinclair, Richard Coyle, Tati Gabrielle, Adeline Rudolph, Abigail Cowen, Lachlan Watson, Bronson Pinchot, and Gavin Leatherwood.
Adding to next season's wicked fun is Alexis Denisof (Buffy the Vampire Slayer, Angel) as Adam Masters, Ms. Wardwell's boyfriend who returns to Greendale after a stint overseas working with Physicians Without Frontiers — unaware that his fiancée has been taken over by the demoness Madam Satan; and Jedidiah Goodacre (The Originals, The 100) as warlock Dorian Gray: owner of exclusive nightclub Dorian's Gray Room and enigmatic gentleman of an indeterminate age who is very good at keeping secrets – especially his own.

Aguirre-Sacasa executive produces alongside Riverdale collaborators Greg Berlanti, Sarah Schechter, Archie Comics CEO Jon Goldwater, and Lee Toland Krieger. Warner Bros. Television-based Berlanti Productions spearheads the production.