Cruel Summer Creator Left Series Post-Pilot After Disputes: Report
Why it might be a bit too early to start talking about details of the second season of Freeform's Cruel Summer, we can safely say that series creator Bert V. Royal won't be a part of it. How do we know? Because based on an exclusive report from The Hollywood Reporter posted earlier this afternoon, Royal left the Olivia Holt-starring series after the pilot wrapped last summer after clashes with a rep from the basic cable network (though reps for Freeform and studio Entertainment One declined to comment while Royal's reps did not respond to multiple requests from THR). Along with receiving "created by" and "exec producer" credits, Royal was compensated for the entire 10-episodes though he left the project after the pilot was completed.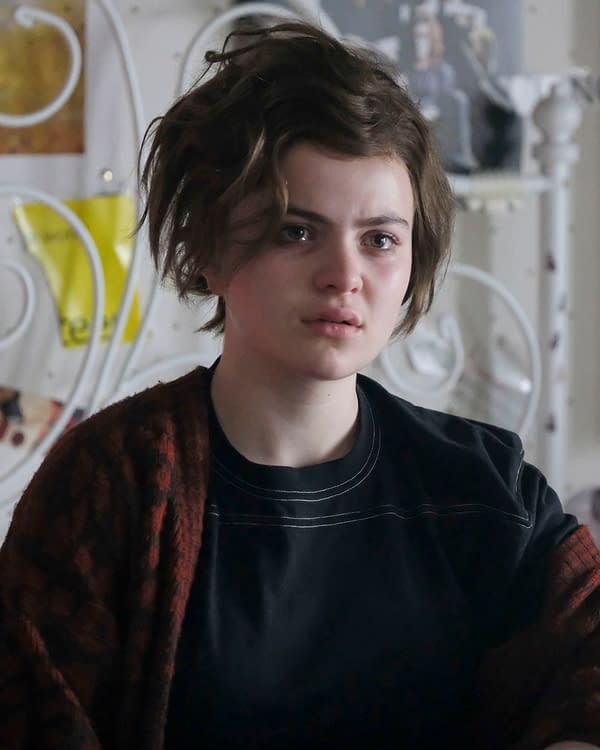 According to sources speaking with THR, Royal was also credited as a writer on several episodes (including the season finale) and opted to forgo any back-end profits from the basic cable network series. The second season of Cruel Summer lists Jessica Biel and Tia Napolitano as executive producers, with Napolitano having joined the Freeform series after the pilot wrapped. The series is expected to return sometime in 2022 for its second season.
From executive producer Jessica Biel ("The Sinner"), "Cruel Summer" is a psychological thriller that follows two young women: Kate Wallis, the popular girl with a charmed life who one day goes missing, and Jeanette Turner, the nerdy wannabe who is accused of being connected to Kate's disappearance. All signs point to Jeanette's guilt, but is Kate really who she seems to be? Set over three summers and told through shifting points of view, the series challenges perception and follows how one girl can go from being a sweet outlier to the most despised person in America.
Freeform's Cruel Summer stars Holt, Chiara Aurelia, Michael Landes, Froy Gutierrez, Harley Quinn Smith, Allius Barnes, Blake Lee, and Brooklyn Sudano. The series comes from studio eOne and was created by Royal, with Napolitano now serving as showrunner. Executive producers include Napolitano, Royal, and Iron Ocean Productions' Biel and Michelle Purple.