'Drunk History" S06, Ep08: Derek Waters Returns with a Flying Lawn Chair
Imagine my delight when this week's episode of Drunk History came on. This week's episode features a segment about Lawn Chair Larry Walters (Colin Hanks), who managed to make history with a flight on his lawn chair.
Doug Jones tells the story of Larry, who really, really wanted to fly. He had been rejected by the Air Force, but he decided that he would attach a bunch of surplus weather balloons to a lawn chair. His girlfriend, Carol, paid over $4,000 for Larry's date with infamy.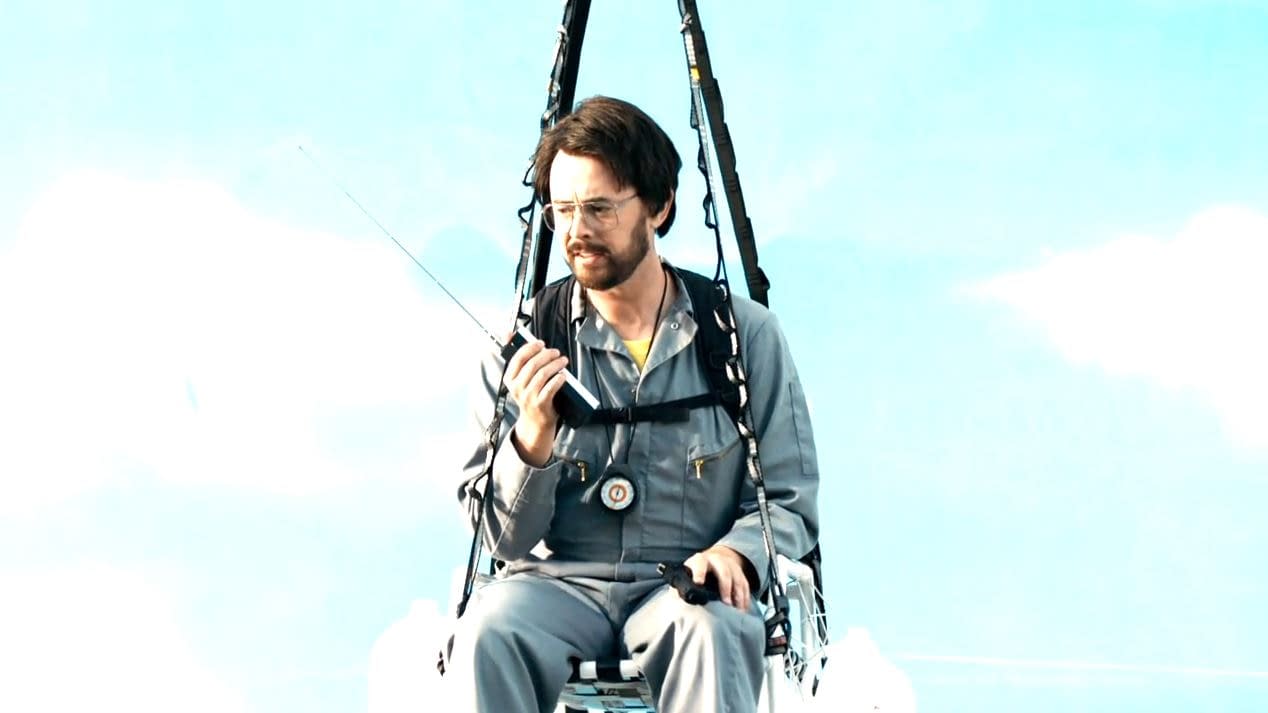 It took 42 weather balloons to get his lawn chair off the ground, but ended up going up much higher than he had anticipated. Larry did manage to get his chair landed safely, and strangely, wasn't charged with any crimes.
It's a fun story, and one I tried to replicate in 2002 on my morning radio show. We filled well over 300 balloons with helium, but failed to notice that Larry had used much larger weather balloons. Subsequently, we managed to float the chair, without a passenger, about 40 feet in the air. We even made the local newspaper with that far from awesome stunt.
Allan McCloud tells the story of Phineas Gage, a railroad foreman who survived a horrific accident (splodey splodey), in which a metal rod fires through his skull, Gage experienced a strange shift in his behavior, suddenly taken to heavy drinking, swearing, and soliciting prostitutes, things he had never had an interest in before.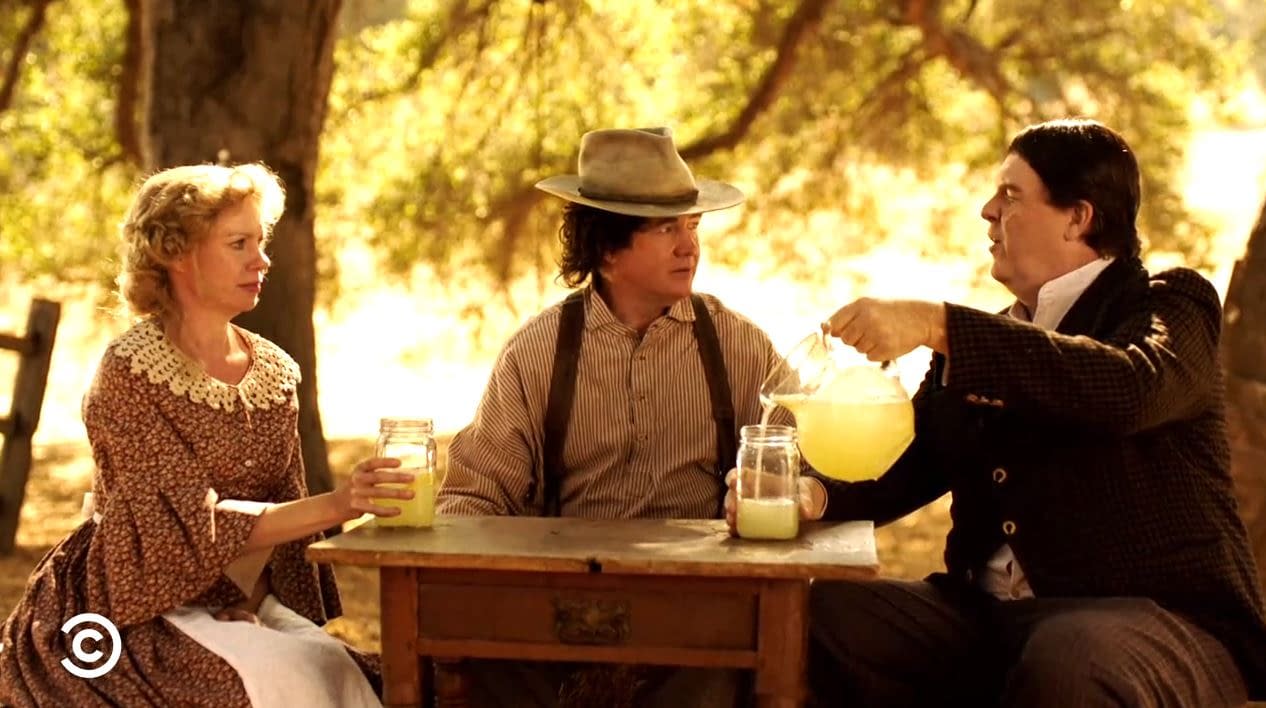 Gage died 12 years after his accident, but research on his skull lead to massive leaps in the neuroscience field.
Quote of the episode: All I wanna do is exhume-zoom-zoom. –Drunk History host Derek Waters
Jennie Pierson tells the story of the Greenbriar Ghost, who is believed to be a woman named Zona, who died mysteriously- her doctor assumed "female problems" had caused her to die of "everlasting faint". In truth, Zona had died of a broken neck, and had most likely been murdered.
Zona's murder was supposedly brought to light by her ghost, and the judge allowed that as evidence in the trial, with a jury convicting the husband of murder.
One of my absolute favorite things about Drunk History is watching the actors try and lip-synch with the historian who is telling the story, and this episode does not disappoint. The actors in this episode included Taran Killam as John Alfred Preston, Sara Rue as Mary Jane Heaster, Steve Agee as Phineus Gage, and Jackie Johnson as Sara.
Comedy Central airs Tuesday nights on Comedy Central.