'Heathers' Reboot Scrapped at Paramount Network; Viacom Shopping Series Elsewhere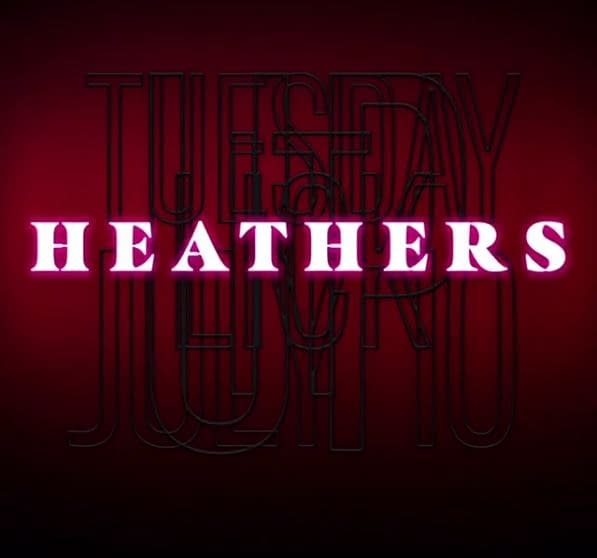 If you were holidng your breathe for the Paramount Network's Heathers reboot, you might as well start breathing again before you turn bluer than Heather Chandler on a drain cleaner cocktail. The network has decided to pull the modern series retelling of the 1980's cult hit film; though based on The Hollywood Reporter's initially exclusive reporting, Viacom is currently shopping the series around to other broadcasting services.
Originally set to premiere in March 2018 – with first episodes available to stream online prior – Heathers was pulled from the schedule out of respect to the victims, families and loved ones following the deadly school shooting in Parkland, Florida, that left 17 dead. The series was expected to premiere in July (though a new premiere date was never set), but was once again pulled due to the shooting in Santa Fe.
This modern take on Heathers focuses on three outcasts named "Heather" who suddenly find themselves running the social circles at their high school: black lesbian Heather McNamara (Jasmine Mathews); overweight Heather Chandler (Melanie Field); and Heather Duke (Brendan Scannell), a young man who identifies as gender queer. Grace Victoria Cox and James Scully play new student Veronica and high school rebel J.D. respectively: two students trying to free the school from "The Heathers'" grip…but with distinctly different approaches on how to get it done.

Heathers also stars Paige Weldon, Cayden Boyd, Adwin Brown, Christina Burdette, Cameron Gellman, Selma Blair and Shannen Doherty. Jason Micallef (Butter) serves as executive producer and showrunner for Heathers; with Leslye Headland (Sleeping with Other People) directing from Micallef's pilot script and serving as executive producer on the pilot. Tom Rosenberg and Gary Lucchesi will also serve as executive producers, representing Lakeshore Entertainment.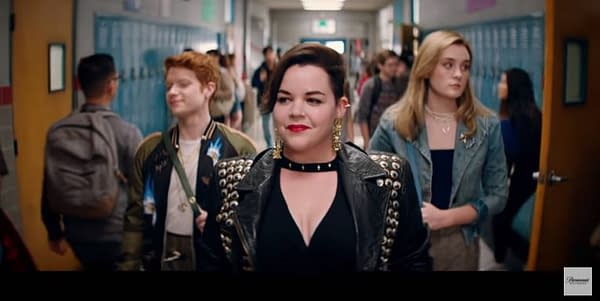 As part of their exclusive reporting, Paramount Network's president of development and production Keith Cox spoke with The Hollywood Reporter about why the decision to shelve the series was made; which services he's shopping the series to; and what he would change about the first season:
● On why the series was cancelled before its rumored July premiere:
"To be clear, I love this series and I believe in the franchise. It's an anthology and was unique for us. The goal is not to scrap it but sell it. We shot this in November 2016 for TV Land. We've been working on this for a couple years. The cultural landscape has changed so fast. After Parkland, we as a company — which I applaud — we were in unison with the National School Walkout and went dark for 17 minutes [across all Viacom channels]. We were going to air and we paused that. It was the right thing to do — Viacom's brands are youth brands. We have a unique relationship with youth and this movement after Parkland was so big and kept growing and we've been a partner in that. We were going to air in March and hit pause and then had Santa Fe.

We knew we were doing a very bold show that pushes boundaries. It's a satire but it's very bold. We knew that and then this movement happened and we as a company applauded that movement. This was a very difficult decision. We had multiple meetings, and in the end, we didn't feel comfortable right now airing the series and I'm not sure when there might be a time that we as a youthful brand at Viacom would feel comfortable. That said, we are very diligently trying to sell this because we believe in the show."
● On if the decision was based on the show's content and if Viacom CEO Bob Bakish was the one who made the decision:
"We're aware of the movie, which was done pre-Columbine. In the end, we didn't want to butcher the show or make it something that it's not, which isn't fair to the writers, producers and cast. The goal is to sell it and keep the franchise alive. We've had discussions with corporate people. But this is something we've all talked about. I love the show. This is a high school show, we're blowing up the school, there are guns in the school, it's a satire and there are moments of teachers having guns. It's hitting on so many hot topics. This company can't be speaking out of both sides of its mouth, saying the youth movement is important for us and we've done all these wonderful things to support that and at the same time, we're putting on a show that we're not comfortable with. That would be in conflict.

We've had 20 meetings on this. We knew the show we were making, we made it two years ago. We were excited to go there with some of the bold topics. Even the movie was done at a time before the culture changed. We want to do risky and bold shows that push buttons and we will; it has to be great. Heathers was shot beautifully with a great cast and we're proud of the show. It's a high school show, it's got elements that young kids today are aggressive in trying to change and we as a company are with them on that. We paused it once and we just don't feel comfortable airing it."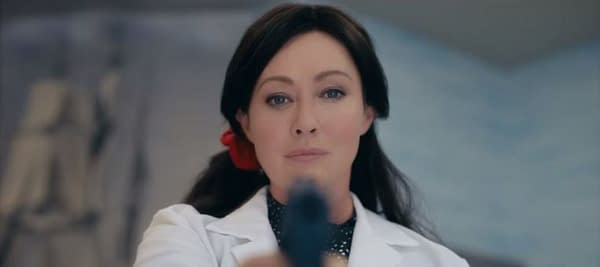 ● On if they considered changing the series setting from high school; or ever discussed reshoots:
"Absolutely. We couldn't take it out of high school. We looked at the episodes but the DNA, which makes it great … We knew the show is polarizing, as the movie was. But we went through each episode and it would have butchered it to not have the ending. There's one episode where they're playing a video game and it's all done in jest with the teachers having guns. It's in the tone of the movie but tonally today, you run risk of, "Are people seeing it for the satire or are they seeing it as insensitive?" ABC did a really bold move. This is a bold move and we stand behind it. It doesn't mean we don't love the show and we are trying hard to set it up at a place that then can keep the franchise going."
● Cox realizes that the series would be best served on a streaming service like Netflix, but is keeping all options open:
"We're talking to everyone: SVOD, premium cable and we may have even spoken to a broadcast network. It might go to an ad-supported buyer but it might not. There's a few in the mix and they've shown interest. SVOD places take more risks and can get away with more…Out of respect to the producers, we want this to be a franchise and selling it to someone who will maybe do five or six seasons of it was our first job."
● With Heathers' writers room currently working on season two – despite not having aired let alone receive a renewal order – Cox is giving the series a unique sales pitch:
"The room is open now and since we moved it after Parkland we could have never made a season two so we thought let's start a room early. They're in now and closer to the end of prepping season two. The goal is when we sell this, you get a package: season one and all the development for season two. You're buying a franchise."
● If he had to do it over again, Cox admits there's one thing he would change:
"I'd say, 'Why does it have to be set in high school?' We're Paramount Network, we focus on 18-49; maybe it's something else. We didn't know where we were going to set it originally; it could have been high school or college or like Stepford Wives. Heathers really are just a group of people and maybe we would have had a larger discussion about the setting since we're not chasing high school shows at Paramount since our demo is older. The setting would have been the conversation because of our demo."
● Without giving away too much about the series, Cox explains that the second season is not set in high school; but its directly ties to the first season in a manner that prohibits the two seasons'from being switched