Holey Moley II Preview: Putt-Offs, Inflatable Sharks and Josh Duhamel
That's right, we're back with our weekly preview of NBA superstar, mini-golf course pro, and executive producer Stephen Curry and ABC's mini-golf competition series Holey Moley. This week, the tension starts early with a putt-off in the opener and builds from there. Expect twists, turns, and a mash-up with "America's Pastime" before heading into the final round. And yes, that is Josh Duhamel making an appearance. Commentators Rob Riggle and Joe Tessitore, as well as sideline correspondent Jeannie Mai, return to host this week's eight contestants: Mary from Glendale, AZ; Tanner from Snyder, Texas; Jim from Patterson, CA; Clay from Irving, Texas; Gerritt from Thousand Oaks, CA; Amanda from Phoenix, AZ; Karl from West Bend, WI; and Courtney from La Jolla, CA. Out of those eight contestants, one will emerge victorious, earning them the iconic Holey Moley plaid jacket and golden putter from Curry himself. For the all-star grand finale, the season's winners will return to compete for the $250,000 prize.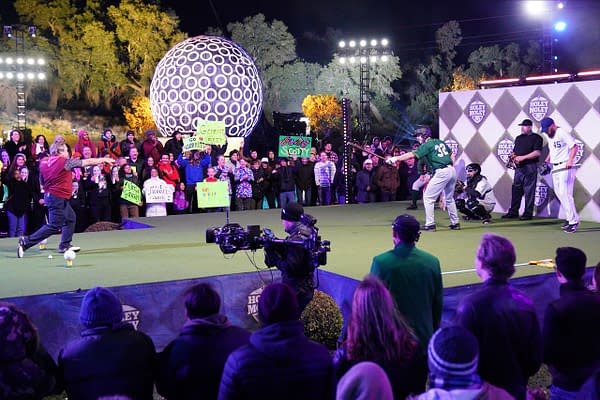 Now here a look at preview images for this week's episode "Where the Herd At?", followed by a look at last week's square off on Uranus between Mei and Kendra, as Tessitore and Riggle do their best to stop giggling for a second to witness a pressure-filled putt-off that gives one of these golfers a shot at the finals.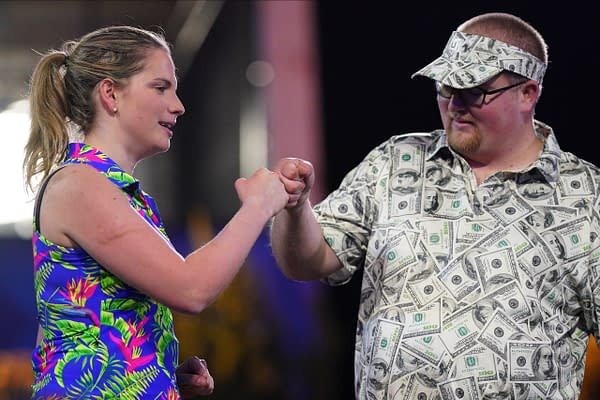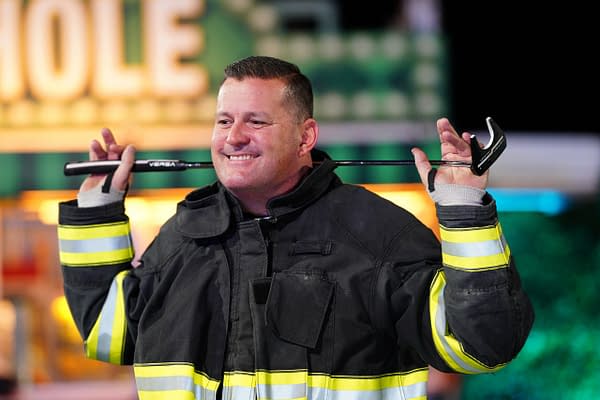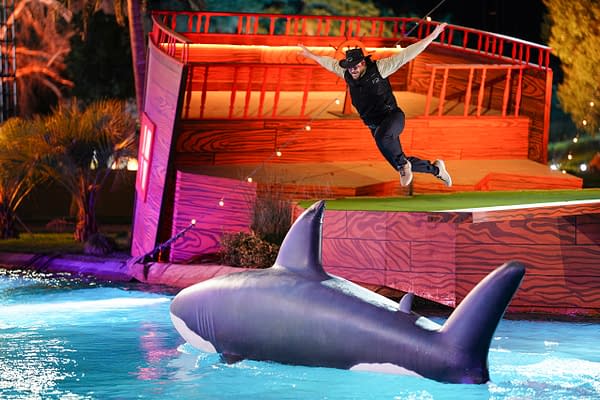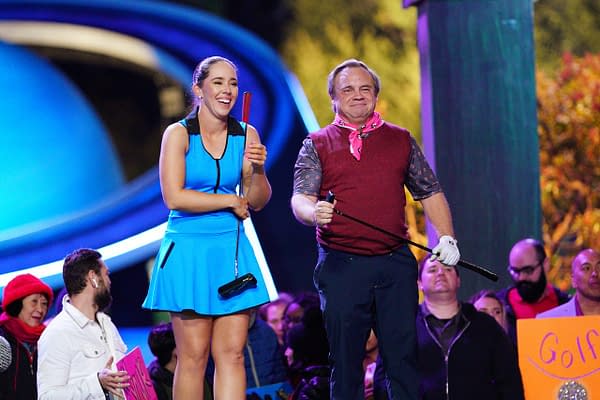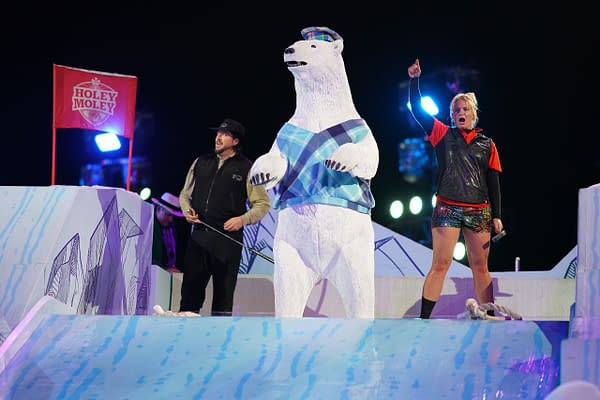 Holey Moley II: The Sequel season 2, episode 5 "Where the Herd At?": The "Holey Moley" competition opens up on returning favorite Slip N' Putt where, despite one competitor's posse of celebrity friends including Josh Duhamel cheering him on, a tiebreaker putt-off determines which contestant will advance to the next round. Later, mini-golf meets baseball on The Distractor; and one competitor makes an impressive landing on Polcano against his opponent dubbed "Mister Mini Golf." A last-minute twist sends one surprise contestant into the final round on Double Dutch Courage
Some new holes returning viewers can expect this season include Dragons Breath, Polcano, Beaver Creek, Putt The Plank, Double Dutch Courage, Hole Number Two, and the ominous-sounding Frankenputt. Epic putts and memorable wipeouts will be the order of the day each week, including one contestant who tries her hardest to literally jump the shark (you'll just have to see how that turns out), as well as the return of the fan-favorite "windmill wipeouts" and two zip-lines in play to double the potential for mishaps. Eureka Productions and Unanimous Media produce, with Chris Culvenor, Paul Franklin, Wes Dening, Charles Wachter, Michael O'Sullivan, Jeron Smith, Erick Peyton, and Curry executive producing. Holey Moley is an original format created by Chris Culvenor of Eureka Productions.