Marvel Television to Auction Off Daredevil, Luke Cage, Iron Fist Netflix Series Items
To truly signal the end of the Marvel Television series at Netflix, there will be an auction of costumes, props, set decorations and more from Marvel's Daredevil, Marvel's Luke Cage, and Marvel's Iron Fist.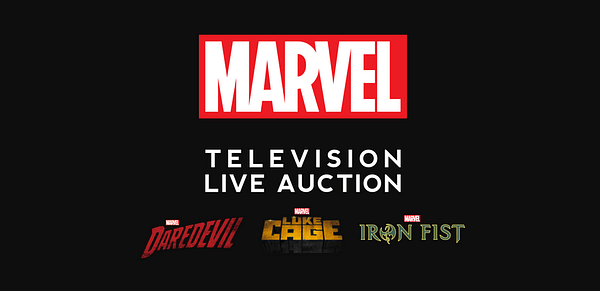 A tease of what will be offered on Propstore.com included things like Matt Murdock's (Charlie Cox) signature red glasses, Elektra's (Elodie Yung) sai and full costume, Misty Knight's (Simone Missick) bionic arm, Danny Rand's (Finn Jones) stunt mask, and Luke Cage's (Mike Coulter)'s bullet-ridden hoodie costume.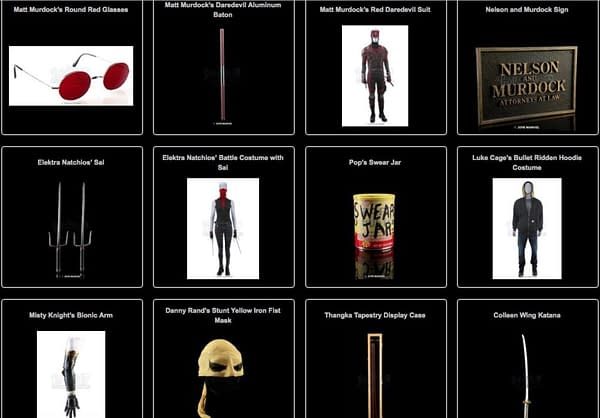 Senior Vice President of Marvel Marketing and Communications Mike Pasciullo commented on the auction, saying:
"The props and costumes created for these series are the living embodiment of the comics come to life. We're happy to work with Prop Store to give fans this unique opportunity to own authentic iconic mementos that were used to create these beloved Marvel shows."
Bidding for the auction is set to kickoff sometime in July 2019. Over 750 items will be available, and we'll let you know what things go for.