"Marvel's Agents of S.H.I.E.L.D." Season 7: Clark Gregg Shares Timey-Wimey First-Look [PREVIEW]
There were rumblings once it was announced Marvel Studios' Kevin Feige was taking on the role of chief creative officer for all things Marvel Entertainment. Film, television, comics, Underoos – all the stuff that "The House of Mouse" has its tail wrapped around. That was seen as a potential problem for someone like Jeph Loeb, Marvel Television's resident mastermind (Marvel's Agents of S.H.I.E.L.D., Daredevil, Jessica Jones) – especially with a new slate of animated series set up at Hulu.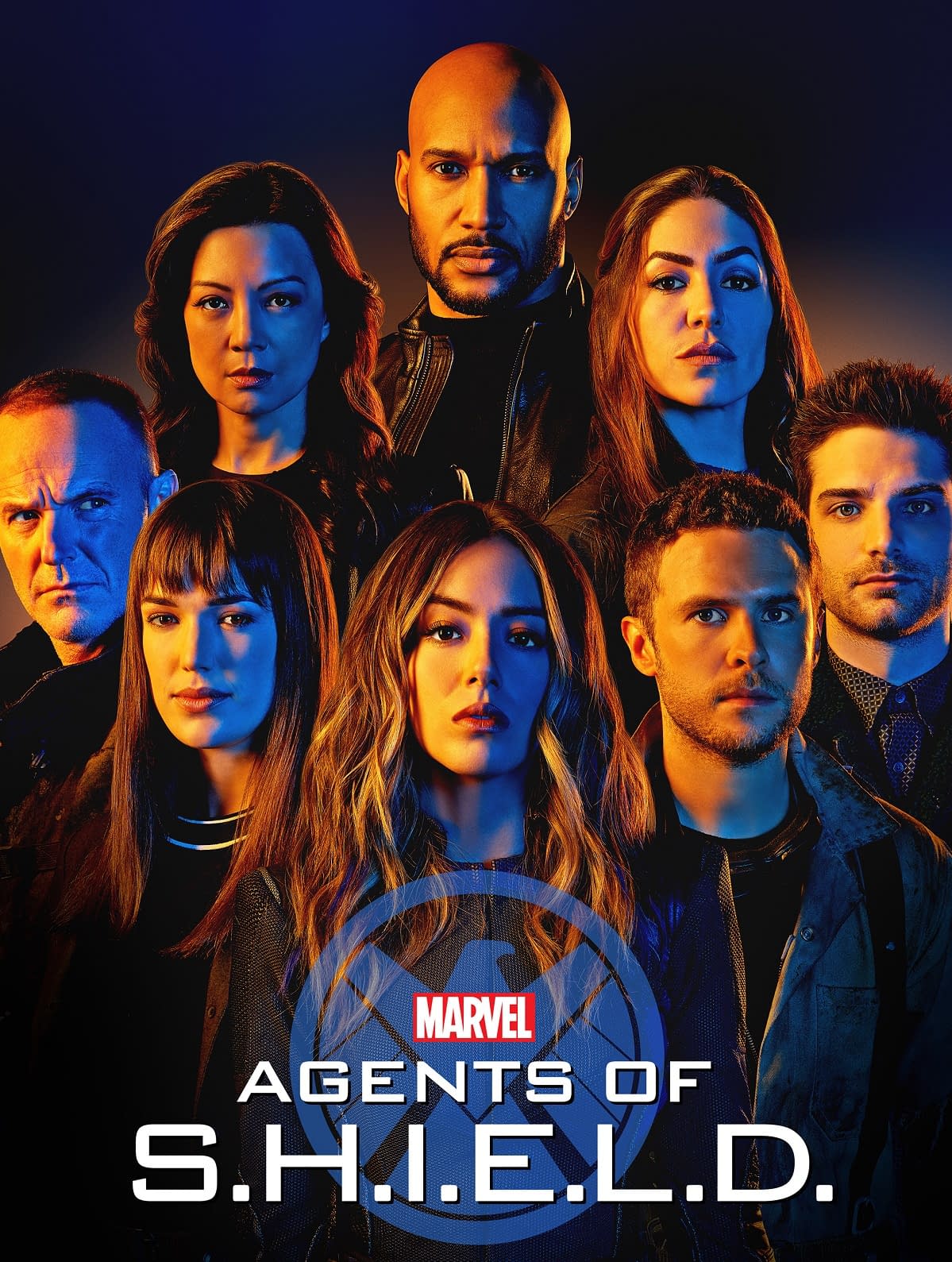 Many wondered how the two could/would work together, and they got their answer in October – with reports that Loeb would be stepping down from Marvel Studios before the end of the year – and then a very interesting (and we're sure purely coincidental) thing started to happen: We started seeing Marvel shows getting collectively "Loeb-otomized".
Though production and casting has moved forward on Marvel's Helstrom (possibly sensing a Lucifer fanbase it could tap into), what follows isn't an impressive scorecard:
Hulu's Marvel's Ghost Rider? Gone.
Hulu's Marvel's Runaways? Done in three.
Freeform's Marvel's Cloak and Dagger? Gone in two.
ABC's Marvel's Agents of S.H.I.E.L.D.? Done after this upcoming season.
Then came word of trouble within Hulu's upcoming slate animated series, Tigra & Dazzler Show showrunner Erica Rivinoja (Girls Trip, The Addams Family) and the project's writing team let go over "creative differences." Rivinoja's team had completed a number of scripts and script outlines, and were 15 weeks into the show's 20-week production cycle
Earlier this month, the other show dropped in a very big way, with news that Marvel TV as it's been known under Loeb's leadership will be phased out and absorbed into Marvel Studios. Staffing reductions will be in effect – though some executives will transition to Marvel Studios to oversee remaining Marvel TV projects.
As we mentioned earlier, ABC's Marvel's Agents of S.H.I.E.L.D. is one of those remaining projects, though it's wrapping up its run with a 13-episode seventh season. Now, series star Clark Gregg is sharing a first-look at the final season, one that shows them rocking some sweet "stuck in the past" fashion as only they can: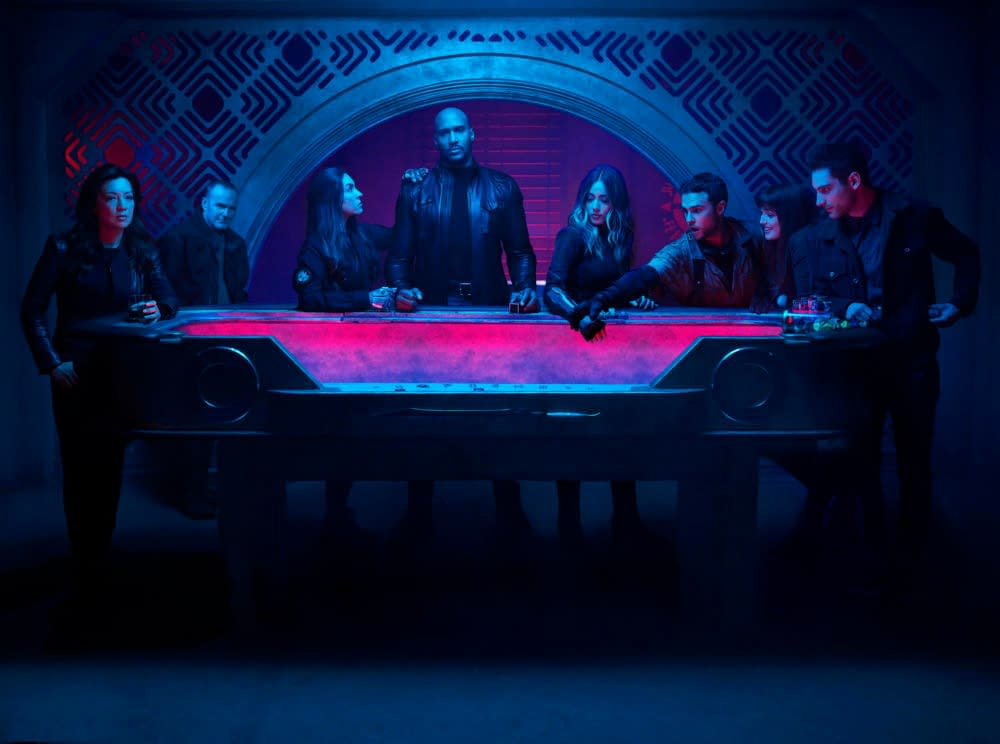 In July, Loeb sat down exclusively with Deadline Hollywood to discuss the series' end and what fans can expect, including:
● Knowing that there won't be a season to follow means the final season will be operating without a safety net:
"When you know that's what you're doing, you can take greater risks, of life and death. Those kinds of decisions suddenly now are real on the table because you're not playing how do we undo this when we get to the next season. You're playing that this is going to be the end of the story."
● For Loeb, knowing ahead of time when you plan to finsih telling your story throws open the creative doors – something he is particularly looking forward to:
"Going into Season 7, when you know you only have 13 more stories, you really do get a chance to see what that writers' room is going to do when they can do anything. It was the best kind of creative situation."
● So why make the decision to end the series now, when the series appeared to be on an upswing again? It's all about going out the right way:
"The simplest answer is so that we can end on our terms, really. How many shows do you know that just suddenly ended, and you feel like, but wait a minute, there was more. Yes, in the chronology of this is we thought Season 5 was the end. If you go back and you look at the end of that season, it is written that way. Actually, the last episode of that season is called "The End."

Honestly, we thought we were turning out the lights and going home when we got a call from ABC that said, the material is so strong, do you think you have another season, do you think you have another 13 because we sort of like this idea of doing it again."
https://www.youtube.com/watch?v=byQWZLqgyys