Posted in: CW, Preview, Trailer, TV | Tagged: nancy drew, preview, season 4, the cw, trailer
---
Nancy Drew: Kennedy McMann Talks Drew Crew Status Ahead Of Season 4
With the final season set to start, Nancy Drew star Kennedy McMann teases where things stand with the Drew Crew and what viewers can expect.
---
This Wednesday, Nancy Drew (Kennedy McMann) & the Drew Crew return for the fourth and final season of The CW series. But before that happens, the fine folks over at CW18 Milwaukee are giving us a chance to check in with McMann ahead of the show's final run to see what viewers can expect. In the following featurette, McMann covers a lot of ground – from what McMann will miss the most about playing Nancy to favorite on-set memories with the cast. But it's at the midpoint of the video when things get really interesting for those looking for clues about the fourth season, as McMann sets up where the members of the Drew Crew are, respectively, when the series returns.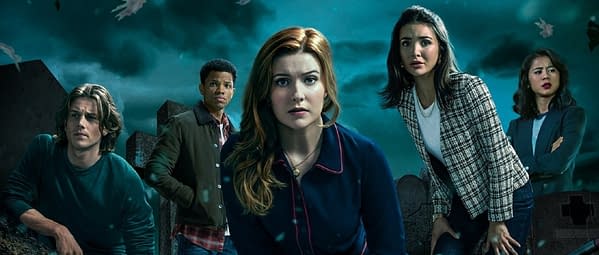 And following the clip below (from the fine folks over at CW18 Milwaukee), we have a look at what's ahead with the first three episodes of the new season:
Nancy Drew Season 4: What You Need to Know About the Final Season
Nancy Drew Season 4 Episode 1 "The Dilemma of the Lover's Curse": SEASON PREMIERE – Season Four begins as Nancy (Kennedy McMann) launches a new investigation to find a group of missing bodies from Horseshoe Bay's cemetery that have been dug up and stolen – or have possibly risen. As Nancy is drawn into this ghostly case, a string of unexplained paranormal crimes leads the Drew Crew to believe that the literal sins of the town's past have returned to haunt the living. Meanwhile, Nancy struggles with a yearning for Ace (Alex Saxon), the man she loves. But when a slow-burning attraction begins between Nancy and the son of Ryan Hudson's (Riley Smith) newest enemy, Nancy must decide whether this love interest is worth the ire of both her father and Ace – whose own heart may be tempted by a new relationship too. Amanda Row directed the episode written by Noga Landau.
Nancy Drew Season 4 Episode 2 "The Maiden's Rage": STILL CURSED – Ace (Alex Saxon) senses that Nancy (Kennedy McMann) is holding back and presses her to give him more information about the curse. Meanwhile, Bess (Madison Jaizani) is determined to prepare the perfect meal for Addy's (guest star Rachel Colwell) parents, and Nick (Tunji Kasim) schedules a brunch date with someone new. Lastly, George's (Leah Lewis) plan to let Judge Abbott (guest star Richard Keats) know how grateful she is for the opportunity to be his clerk takes a shocking turn. Lily Hui directed the episode written by Katie Schwartz & Leilani Terrell.
Nancy Drew Season 4 Episode 3 "The Danger of the Hopeful Sigil": FEELINGS – Nancy (Kennedy McMann) and Ace (Alex Saxon) share a sweet moment while working together to find a way to break the curse. Meanwhile, Carson (Scott Wolf) and Jean (guest star Erica Cerra ("Supernatural," "The 100") continue growing closer, but a recent conversation leaves him with an unsettled feeling. Lastly, Jesse (guest star Geraldine Chiu "Snowpiercer") and Birdie (guest star Alison Thornton "Girlfriends' Guide to Divorce") devise a plan to teach the school bully a lesson. Jem Garrard directed the episode written by Celine Geiger & Lauren Glover.
The CW's Nancy Drew follows the legendary teen detective as she solves mysteries—both earthbound and supernatural—in her haunted hometown of Horseshoe Bay, Maine. Nancy (Kennedy McMann) leads a sleuthing team of close-knit friends: George Fan (Leah Lewis), whose desire for justice has brought her fighting spirit to the courtroom as an aspiring law school student, a path she must forge despite her disadvantaged background; Ned "Nick" Nickerson (Tunji Kasim), whose broken engagement with George has left him single, back on the dating scene, and focused on becoming a rising star as a local businessman; Bess Marvin (Maddison Jaizani), who is eager to become the town's guardian of dangerous supernatural secrets, only to encounter a threatening new foe who's hellbent on leading a witch-hunt to undermine Bess's mission; and Nancy's star-crossed love Ace (Alex Saxon), who must confront the deathly curse keeping him and Nancy from acting on their feelings for each other.
Nancy's exploits this season will bring the Drew Crew numerous standalone cases, stunning twists, humor, and unexpected romances as they are drawn into a season-long mystery unlike any they have had to solve before. When Nancy's efforts to protect her seaside hometown from the sins of its past backfire, she must do the unthinkable to save her friends from both the supernatural and earthbound threats coming for them—and it could cost her everything and everyone she's ever loved.
Nancy Drew is a production of CBS Studios in association with Fake Empire, with executive producers Noga Landau ("The Magicians," "See"), Melinda Hsu Taylor ("The Gifted," "The Vampire Diaries"), Josh Schwartz ("City on Fire," "Gossip Girl," "Dynasty"), Stephanie Savage ("City on Fire," "Gossip Girl," "Dynasty"), Lis Rowinski ("City on Fire," "Dynasty"), Alex Taub ("Lethal Weapon," "Hart of Dixie"), Larry Teng ("Walker Independence," "Supergirl") and S. Lily Hui ("UnREAL," "Mistresses").
---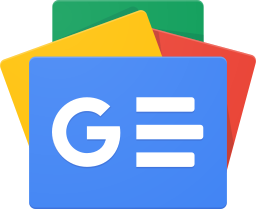 Stay up-to-date and support the site by following Bleeding Cool on Google News today!