Seminal Wrestling Columnist Chris Hyatte Passes Away, Age 50
Chris Hyatte, a pioneer of internet wrestling journalism best known for writing The Mop-Up, The Midnight News, and And Another Thing from 1997 to 2007, passed away Thursday at the age of 50, peacefully with his loved ones, according to a cousin who made a final post on Hyatte's Twitter account. The often controversial writer made the decision weeks ago to end kidney dialysis treatment and start eating "like a regular person" despite his diabetes, knowing that it would leave him just a few weeks to live. Once one of the most well-known writers in the then-burgeoning Internet Wrestling Community, Hyatte preferred to share his final online days with the less-than-500 Twitter followers who represented his most dedicated fans.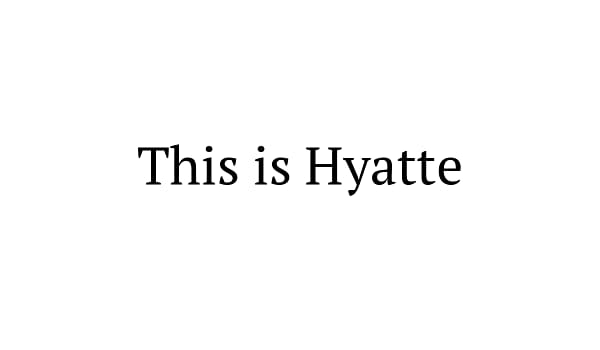 Hyatte, a Rhode Island native whose real name was Christopher Gaudreau, worked most recently in his day job in the auto dealership business and owned a pet bird, which he recently gave away in anticipation of his impending death. Besides that, there's little most of his readers really knew about the personal life of the man who once frequently had signs with his name show up on Raw and Nitro. At the same time, he was one of those writers who, if you read his work, you felt like you knew him personally. He claimed to have never made any money off of his online writing, a point which he seemed only mildly resentful of, even as his work and personality helped define the early wrestling internet and build some of its websites that still operate today. Hyatte wrote for Scoops Central, ScoopThis, 411 Wrestling, Inside Pulse, and Declaration of Independents.
Despite requests from some of his fans to return to writing or to write one final Mop-Up, Hyatte, whose own work was heavily influenced by 1990s Howard Stern, was adamant that it wouldn't work in the internet of 2020. Hyatte never saved copies of his work, so until very recently, most of it was lost to time. However, last week, Hyatte announced that a fan who goes by SternOutOfCtx on Twitter had kept archives, and with Hyatte's blessing, created an archive at HyatteCentral.com which contains, by Hyatte's reckoning, over 90% of it. Hyatte also reopened his old blog, which ran from 2007 to 2010, and his Twitter account can be found here.