Posted in: CW, Preview, Trailer, TV | Tagged: Elizabeth Tulloch, lois lane, season 3, superman, superman & lois, the cw
---
Superman & Lois Star Tulloch on Series-Changing Shocker (Spoilers)
Superman & Lois star Elizabeth Tulloch discusses this week's shocking, series-changing revelation and what it means moving forward.
---
By the time the credits rolled on S03E02 "Uncontrollable Forces," the Kent family (and viewers of The CW's Tyler Hoechlin & Elizabeth Tulloch-starring Superman & Lois) came to terms with the one "big bad" that not even The Man of Steel could ever hope to defeat. And in the following highlights from her interview with EW, Tulloch discusses the importance of portraying the situation in a realistic light, her research process, and what it all means moving forward with the rest of the season. From this point forward, we're throwing on the "MAJOR SPOILERS AHEAD!" sign and throwing down an image spoiler buffer – you've been warned!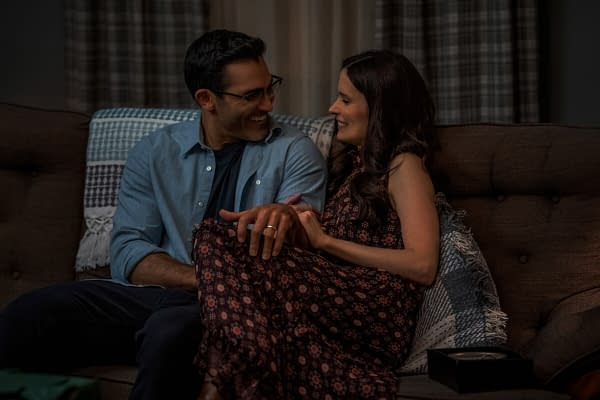 In the following highlights, Tulloch discusses had she approached portraying Lois now that the family has learned that not only is she not pregnant, but that she's also been diagnosed with Stage 3 inflammatory breast cancer:
On Portraying Lois's Diagnosis in a Realistic Light: "When I found out that I was doing this storyline, one of the supervising directors on my husband's TV show 'A Million Little Things,' Joanna Kerns, set me up with some people, including this oncologist and breast cancer surgeon, Dr. Kristi Funk, which was invaluable. She set me up with women who were either inflammatory breast cancer survivors or similarly very aggressive late-term breast cancer survivors, and that was amazing. I think I ended up speaking to or interviewing or whatever you want to call it, 10 or 11 different women."
Common Message Tulloch Received from Cancer Survivors: "They all pretty much, without fail, because so many of them were younger, were saying, 'Don't forget to do your mammograms or ultrasounds if you have dense breast tissue, and to do them younger and younger, because younger and younger women are getting diagnosed with this. I didn't get my first mammogram until this year, and the only reason I even went was because of this storyline, because I started to speak to so many women, and I started to sort of panic myself."
The Storyline Had an Early Impact Behind the Scenes: "Even just filming episodes, I've had so many people this season, either guest stars or costars or background or people on the crew who've had cancer themselves, have come up to me after a scene, and I was shocked. One of our camera operators who subs in sometimes when we're on tandem units had aggressive colon cancer, and he was saying, 'Yeah, this is what it's like while you're getting a chemo drip.' We were just talking about our experiences."
Lois's Storyline "Is A Very Real Thing": "My grandfather died of cancer, but it hasn't been super prevalent in my life, and really just the realization that this touches everyone was really powerful. It's a real storyline. This is not a superhero storyline. This is a very real thing that happens to people, and it's a huge part of the season."
On How Lois & Clark Approach the News: "Lois approaches it the way you might anticipate she would, which is 'I'm not going to let this affect me. I have work to do, I have stuff to do, we have an investigation to do, I have to go after these villains. And at a certain point, she has to face the reality, which is that she's too sick to do everything she wants to be able to do. It's very scary for Clark, who's not used to being afraid of anything, having to deal with this. I would say this brings them a lot closer."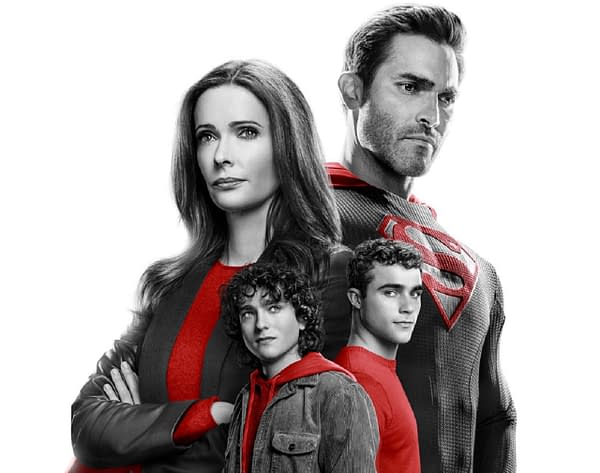 Superman & Lois Season 3: S03E03 & S03E04 Previews
The CW's Superman & Lois Season 3 opens weeks after Superman's blowout defeat of Ally Allston. Clark (Hoechlin) and Lois (Tulloch) are now working at the Smallville Gazette together and enjoying small-town life. But the Kents' romantic bliss only shines a light on how isolating "the secret" can be as Chrissy (Sofia Hasmik) struggles to balance a new love interest and her friendship with Lois. However, Lois' own work-life balance is put to the test when an undercover assignment reveals a deadly foe that promises to change the Kent family forever. Superman would move heaven and earth for his family, but with a villain this merciless, even that might not be enough.
Meanwhile, the Kent boys find themselves being pulled in opposite directions as Jordan (Alex Garfin) discovers what a superhero identity really means and Jonathan (Michael Bishop) searches for a purpose beyond the football field. Amid all this upheaval, John Henry (Wolé Parks) is haunted by his doppelgänger's past, leading to dangerous consequences for him and Natalie (Tayler Buck). Lana Lang (Emmanuelle Chriqui) and Kyle (Erik Valdez) redefine their family post-separation, while Sarah (Inde Navarrette) explores what the future holds for her and Jordan now that she knows the truth about his powers. Having learned the hard way that no one else can be trusted to work with Superman, General Samuel Lane (Dylan Walsh) reclaims his post at the Department of Defense, only to face his own conflict in working with his grandson, Jordan. Also joining the cast this season are Michael Cudlitz (The Walking Dead) as Lex Luthor and Chad L. Coleman (The Orville) as Bruno Mannheim.
Superman & Lois Season 3 Episode 3 "In Cold Blood": GREGORY SMITH DIRECTS THE EPISODE – Lois (Elizabeth Tulloch) and Chrissy (Sofia Hasmik) pursue a new lead in the Mannheim investigation against Clark's (Tyler Hoechlin) wishes. Meanwhile, Jonathan (Michael Bishop), Jordan (Alex Garfin), and Nat's (Taylor Buck) attempt at a kind gesture is complicated by an unexpected obstacle. Lastly, Lana (Emmanuelle Chriqui), Sarah (Inde Navarette), and Kyle (Erik Valdez) adjust to their own new normal. Gregory Smith directed the episode written by Jai Jamison.
Superman & Lois Season 3 Episode 4 "Too Close to Home": TENSIONS MOUNT – Lois (Elizabeth Tulloch) interrupts an intense conversation between Clark (Tyler Hoechlin) and John Henry (Wole Parks). Meanwhile, Kyle (Erik Valdez) tried to run interference between Sarah (Inde Navarrette) and Lana (Emmanuelle Chriqui). Lastly, Jonathan (Michael Bishop) has a heated discussion with Candice's dad. Stewart Hendler directed the episode written by Juliana James.
---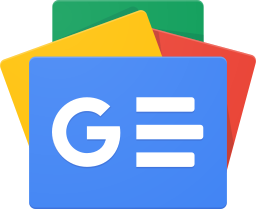 Stay up-to-date and support the site by following Bleeding Cool on Google News today!