Posted in: NBC, Trailer, TV | Tagged: Blake Bortles, cable, comedy, football, hockey, icemen, jacksonville, jacksonville icemen, Jacksonville Jaguars, jaguars, jason, kristen bell, Los Angeles Rams, Manny Jacinto, nbc, nfl, season 4, sitcom, streaming, ted danson, television, the good place, tv
---
'The Good Place': Jason Should Replace His Blake Bortles-Less Jaguars With Hockey
While it may be called NBC's The Good Place, we have a feeling that some recent news might have Jason (Manny Jacinto) still dwelling in his own personal "bad space." That's right: if you keep up on the NFL then you know where we're going here. But if you're like me and only follow sports that are played on ice, then prepare for some confusing and potentially sad news.
Jacksonville Jaguars Quarterback Blake Bortles is now "Los Angeles Rams Back-Up Quarterback Blake Bortles," with Bortles having been waived by the Jaguars and recently signing a one-year deal with the Rams. For some of you, let me be clear: the Jacksonville Jaguars are a real team and Bortles is a very real person.
It's Jason who isn't real – but that doesn't mean that perhaps the biggest (and only) fictional Jaguars fan isn't going to feel some pain over losing the quarterback hero he worshiped. Janet even made (got?) him a giant teddy bear named "Blake Beartles":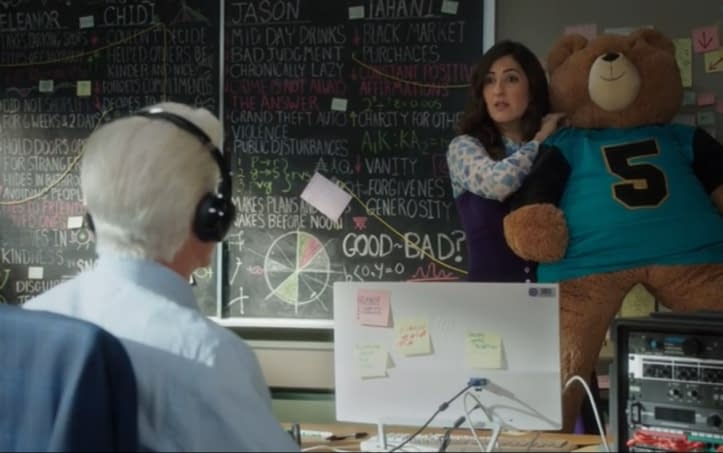 How can The Good Place keep up the quality humor and running jokes like that with Bortles now off the team?
So where does this leave the future of the sports-obsession related jokes in the show? Perhaps Jason will see the light and convert to being a fan of a more civilized sport: hockey!
Jacksonville has a minor league team and everything! There's no denying the Jacksonville Icemen – and they even have a forward named Wacey Rabbit (seriously, how cool of a name is that?). I'm not trying to compare them with that other team, but they more than hold their own in league standings and recently clinched a berth in the 2019 ECHL Kelly Cup Playoffs. How have the Jaguars looked when it comes to the NFL Playoffs? Asking for a friend…
That's part of what makes Jason's obsession so hilarious, and Bortles was actually a pretty good QB – bummer we won't have that joke to rely on anymore… or will we?
It's possible they could just not tell Jason… right? I mean, he is dead and trapped in the afterlife…
But there's been some good news for fans this week, with the official Twitter account for The Good Place tweeting a picture of our beloved "soul squad" and annoucing that everyone was back together for the first table read of the new season. Which is a nice way of saying…
We're back, benches!
If you're not sure exactly what that means or why it's significant, table reads are the first time everybody gets to read a script all together. They may have individually gotten it before hand to study and go over – sometimes not, if story issues and reactions are a big secret. Then, cast, writers, producers, and network people all sit around a conference table and read through the episode, usually with the showrunner or producer reading all the action lines.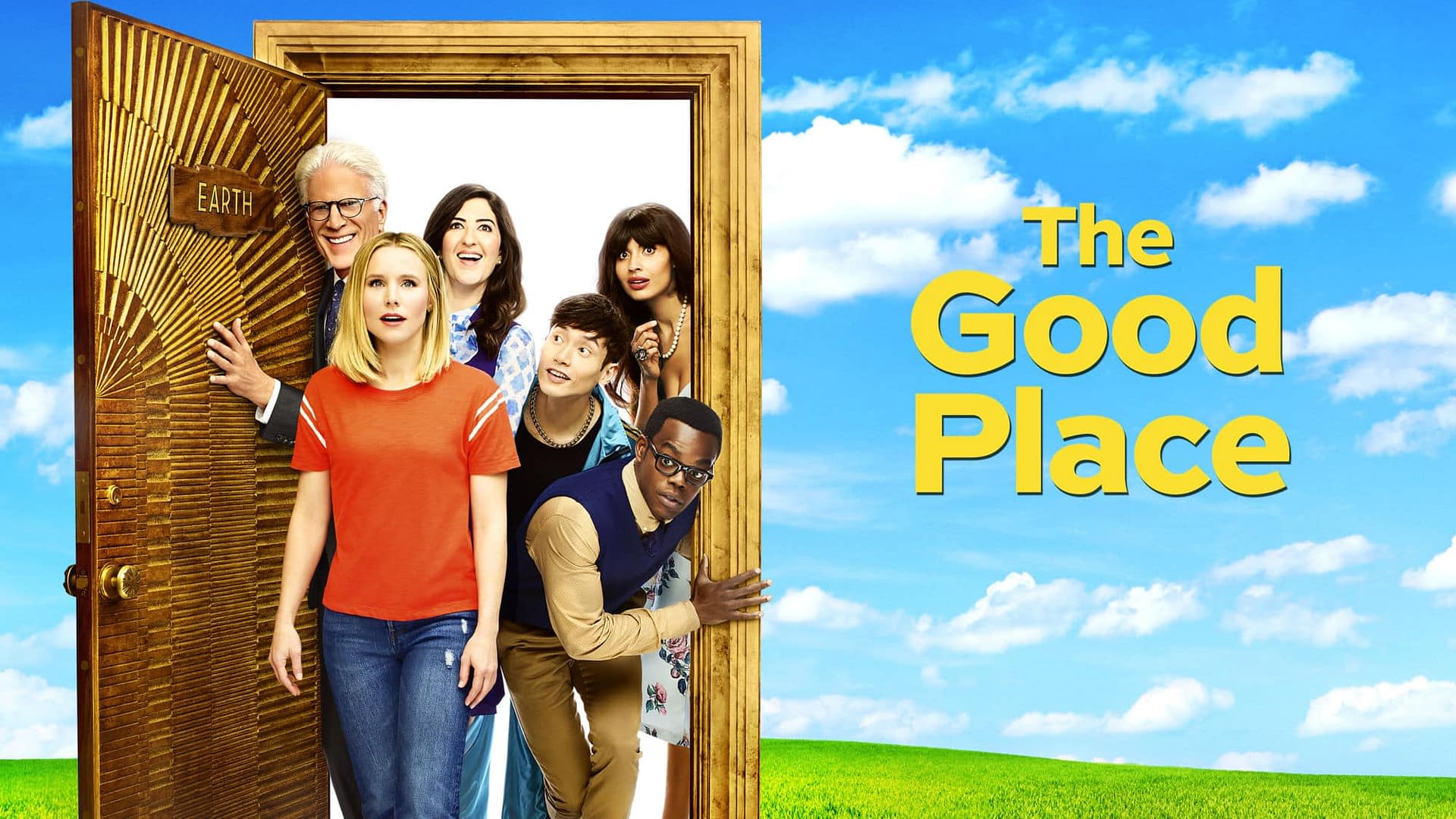 So why is this news? I am so forking glad you asked! Table reads denote the start of an episode – so that means that production and principal photography on season 4 start sometime next week. Yes indeed – the wait for more The Good Place won't be too much longer!
This was confirmed by Jameela Jamil's twitter on Monday when she posted a picture of her and Jason Mantzoukas, saying they're a week away from starting production – followed by "Maximum Derek!" Does this mean we get more lovable "martini" drinking AI dork in this season? I hope so!
The (presumed) 13 episode fourth season of The Good Place is expected to air in September on NBC.
---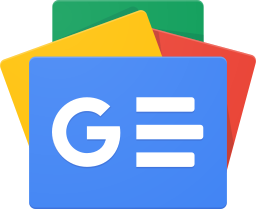 Stay up-to-date and support the site by following Bleeding Cool on Google News today!